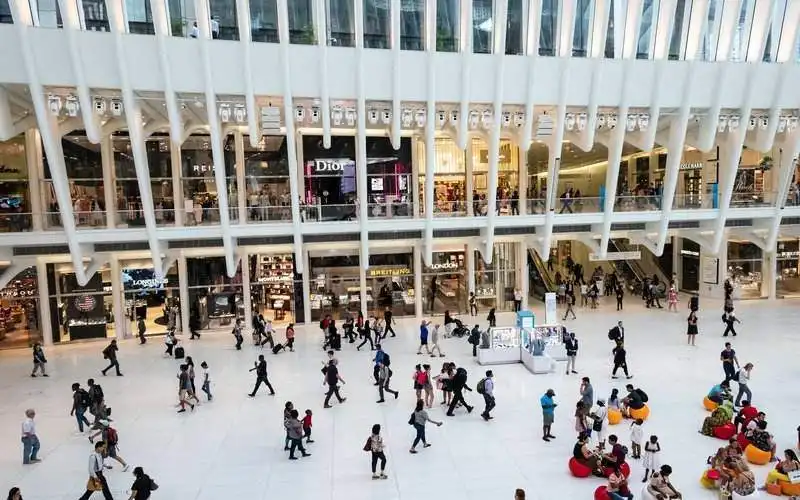 Photo by Krisztina Papp on Unsplash
Australian retail turnover rose 16.9% in May, seasonally adjusted.
This is the largest ever rise in sales since the Australian Bureau of Statistics (ABS) began the series 38 years ago, and follows the largest ever drop in sales in April (-17.9%).
ABS Director of Quarterly Economy Wide Surveys Ben James said the economy had begun to return to normality in May.
"The gradual easing of social distancing regulations, and the re-opening of physical stores, bolstered retail trade in May," Mr James said.
"Retailers across a range of industries reported high numbers of consumers returning to stores, with some retailers noting levels similar to those seen in December."
Need somewhere to store cash and earn interest? The table below features introductory savings accounts with some of the highest interest rates on the market.
Lender

---

4

0

0

0

$product[$field["value"]]

$product[$field["value"]]

$product[$field["value"]]

More details

FEATURED

Online Saver (Amounts < $499999)

0

200

0

$product[$field["value"]]

$product[$field["value"]]

$product[$field["value"]]

More details

PremiumSaver (Amounts < $250k)

3

0

0

0

$product[$field["value"]]

$product[$field["value"]]

$product[$field["value"]]

More details

0

10

0

$product[$field["value"]]

$product[$field["value"]]

$product[$field["value"]]

More details

4

0

0

1

$product[$field["value"]]

$product[$field["value"]]

$product[$field["value"]]

More details

WebSavings Account (New Customer) ($2,000+)
Rates based on a savings balance of $10,000. Sorted by total interest rate. Refer to providers' websites for bonus rate conditions. Note that the base rate will apply once the introductory term has passed. Rates correct as of June 27, 2022. View disclaimer.
There were large month-on-month rises in clothing, footwear and personal accessory retailing (129.2%), and cafes, restaurants and takeaway food services (30.3%), with both industries coming off very low levels of trade in April.
Food retailing (7.2%), household goods retailing (16.6%), department stores (44.4%) and other retailing (9.4%) all recorded month-on-month rises in seasonally adjusted terms and are now at levels well above the same time last year.
Retailers reported themes of continued spend on home improvements and high demand for recreational goods.
Online sales contributed 10.1% to total retail turnover, down on the 11.1% contributed in April as physical stores reopened.
This is still four percentage points higher than the 6.2% seen in May 2019, and the April 2020 figure is 400% higher than the figure published in April 2014.
Online sales retract slightly
The NAB Online Retail Sales Index contracted slightly in May by 1.0%, seasonally adjusted, after recording the most rapid growth in the series' history in April (+16.4%).
Five of eight categories recorded a sales contraction in month-on-month growth terms.
Games and toys, which grew rapidly last month, recorded the largest sales contraction in May.
A big contributor to the drop in the month was from the large sales category of personal and recreational goods, which had recorded strong growth in the two prior months.
NAB Chief Economist Alan Oster said while online retail sales growth is typically volatile, COVID-19 had increased this even more so.
"In the month, growth was strongest for the smallest sales category, takeaway food, which added to April's strong growth, albeit at a slower pace than the previous months," Mr Oster said.
"The contraction in online sales for this category, which occurred during the early phase of the pandemic, has been effectively erased by the recent growth.
"We estimate May 2020 sales in this category to be almost three times larger than May 2019."
Recession increases household savings to unusually high level
A report from Commonwealth Bank (CBA) has analysed the push and pull of the global recession.
CBA economist Joseph Capurso said governments pushed businesses to close their doors and people to stay home, and then pulled household incomes up with grants and wage subsidies.
"One outcome of the push and pull recession is extremely high household savings," Mr Capurso said.
"Some increased savings during a recession is normal. Economists call this type of saving 'pre-cautionary'; saving for fear of the future.
"But involuntarily increased saving, because you cannot go out to shop, is not normal."
Mr Capurso said how these involuntary savings are spent or not will depend on consumer confidence, but recent data was encouraging.
"The evidence from monthly retail sales suggests people in a number of economies have the confidence to begin to run down their high rates of saving," he said.
"The upshot is consumer spending can expand rapidly for several more months. But a return to pre-virus levels is still some way off in our view."
---
Latest Articles