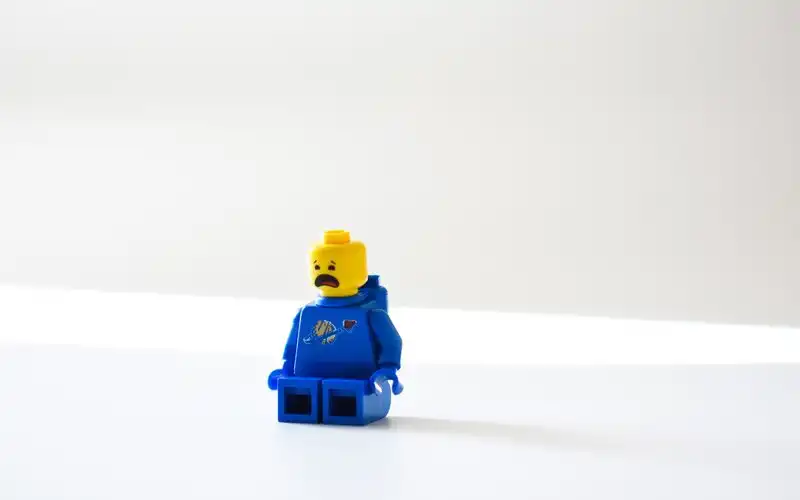 Why do all the most expensive bills seem to be due at the same time? If you struggle to keep on top of your bills, 'Payble' might be your white knight.
There's nothing worse than a bunch of bills coming in all at once, leaving you to feel overwhelmed by 'bill shock'. Since the pandemic began, many people are struggling to stay on top of their bills.
NAB's Financial Stress Index recently showed an uptick of 4.6% for low income workers; the 'growing economic divide' between low and high income workers is the biggest it has been since early 2020. Additionally, utility disconnections are happening at an 'ever-increasing' rate.
Enter Payble, the new fintech app which aims to combat 'bill shock' and reduce billing stress, helping consumers proactively coordinate and manage their bills.
In this article, we'll discuss:
---
Advertisement
Need somewhere to store cash and earn interest? The table below features savings accounts with some of the highest interest rates on the market.
Lender

---

4

0

0

0

$product[$field["value"]]

$product[$field["value"]]

$product[$field["value"]]

More details

FEATURED

Savings Account (Amounts < $24k)

4

0

0

0

$product[$field["value"]]

$product[$field["value"]]

$product[$field["value"]]

More details

High Interest Savings Account (< $250k)

4

0

0

1

$product[$field["value"]]

$product[$field["value"]]

$product[$field["value"]]

More details

0

50

0

$product[$field["value"]]

$product[$field["value"]]

$product[$field["value"]]

More details

0

0

0

$product[$field["value"]]

$product[$field["value"]]

$product[$field["value"]]

More details
Rates based on a savings balance of $10,000. Sorted by total interest rates. Refer to providers' websites for bonus rate conditions and for any applicable fees and charges. Rates correct as of May 22, 2022. View disclaimer.
What is Payble?
Payble is a smartphone app which will help consumers manage their bills from their pocket. Users see all of their bills in the app and will receive 'smart' notifications, alerting them when their bills are due. In doing so, they can preemptively access flexible payment options, like paying their bills in instalments or requesting a payment extension with their utility provider if required, to avoid billing stress.
Payble launched in October 2021, in partnership with over 200 of the largest billers on the platform (and more to be added each week). The 'innovative' app improves cash collections for merchants, lowers transaction costs, and "makes missed or late payments a thing of the past".
Funded by Commonwealth Bank, the app aims to empower Australians to pay their bills on time, and to prevent people in need of a helping hand from falling into the costly 'trap' of payday lenders - high-interest, short term lenders that Payble attributed to the 'debt pandemic' and stress faced by Australians today.
How does Payble work?
Payble allows customers to set up recurring payments with their providers quickly, simply, and easily. Once a customer receives their bill, they can scan the Payble QR code on their bill (if integrated) or select their biller from the list within the app (if not integrated), which will add the bill to their schedule.
Users don't even need to input any of their bill's information. Instead, the app integrates with the biller's system to fetch this information directly (with the users consent). This avoids needing to manually input BPAY details, the bill's amount, and so on.
If the biller hasn't yet integrated with Payble, the app still maintains its use, as it provides the user a link to or instructions on how to access the flexible payment arrangements the biller offers - for example, how to manually request a payment extension or hardship help directly from their biller.
Powered by open banking and the consumer data right, the app can even verify if enough funds are in the users account before bills are due to avoid late or missed payments. If funds aren't available, the app prompts customers to top-up their accounts or link to another account.
If customers need more time to pay or a helping hand in managing the bill, Payble gives them a range of flexible payment options which are pre-approved by the business. They can choose to pay by instalments (for no cost), activate bill smoothing, or request a payment extension.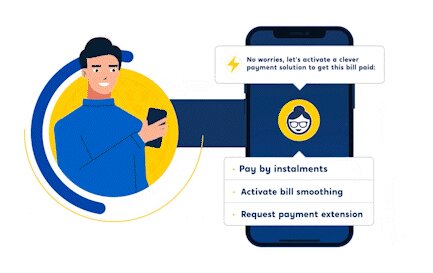 Source: Payble
What are the app's features?
We've already mentioned a few of the app's features, but let's go over them again.
Once the customer provides the bill's details, the app will alert them when they're about to be due. This allows them to plan and budget to accommodate this expense. If there isn't enough money in the linked bank account, Payble alerts the user and prompts them to either transfer more money or use another account.

Payble creates automated payments for its users, removing some of the hassle of setting them up manually, and meaning they won't risk forgetting a payment.

The app also provides users access to payment options like fee-free instalment plans, changing the payment dates, or adding another payment option from within the app.

The app allows customers to know exactly what bills they have coming up, when they're due, and how much they cost, all in one place. Instead of keeping all the manual bills on the fridge to keep track, the app is a central location for everything bill-related.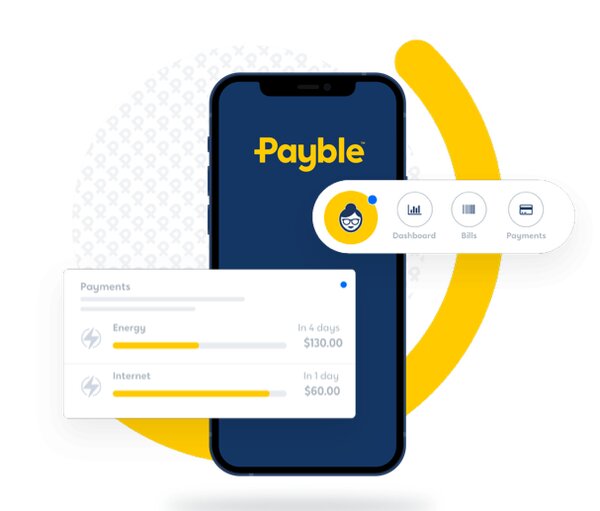 Source: Payble
How much does Payble cost?
Here's the real kicker - the app is 100% free to use.
It can also save you money by allowing you to avoid using a payday lender or other loan to cover your bills.
Co-Founder and Managing Director Elliott Donazzan said he has seen an 'alarming' amount of people turning to payday lenders just to get by.
"We are now fighting this exploitation, giving consumers a choice and access to free and flexible payment options, supported by their biller, in one place," Mr Donazzan said.
Who would benefit from using Payble?
There are a number of people who can benefit from using Payble. Realistically, there's no one who couldn't benefit from using Payble. But particularly, those who have been rocked by COVID-19 lockdowns and are falling behind on their bills can benefit from using the app.
Whether you're a person who often forgets about an upcoming bill, have trouble covering the cost, or just want greater flexibility in paying it back; Payble helps all people manage their bills, no matter their situation.
Payble also benefits merchants. This is because it allows merchants to optimize their cash collections, and can offer a helping hand to its customers if they're struggling to cover their bills.
Payble offers solutions that can be pre-approved by the biller, including instalment plans, bill smoothing, and payment extensions. This takes away the time and money spent on chasing up missed or late payments, and allows its customers to get through difficult times.
Last but not least, local government areas (LGAs) and councils can also benefit from the app, as it helps customers avoid missing their rates payments.
This benefits the customer and the government, as it avoids the customer's penalty of 10% or more and helps local councils with their collection of payments.
Savings.com.au's two cents
Unfortunately, paying bills is a necessity. No one particularly enjoys doing it, but no one enjoys missing them either. It's all to easy to put off paying that bill that came months ago… until it's too late.
If you're someone that struggles to keep on top of bills always coming your way, Payble might be worth looking into. Besides, it's free - so there's no harm in seeing if it works for you.
---
Image by Hello I'm Nik on Unsplash