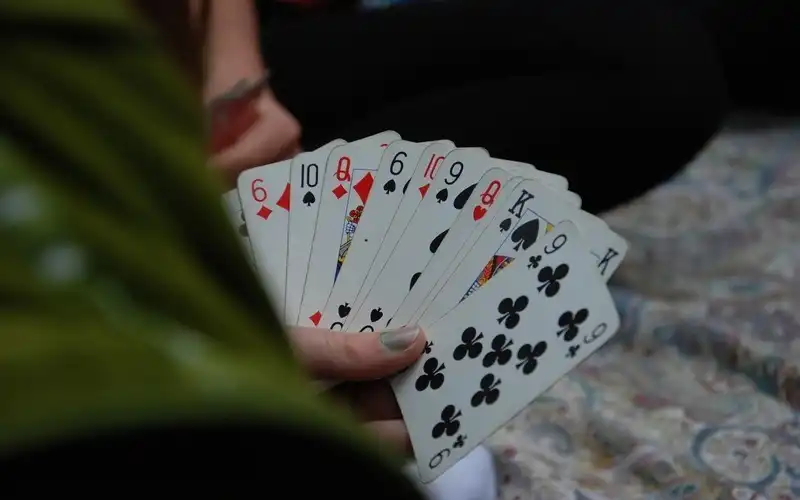 Photo by Alessandro Bogliari on Unsplash
If one silver lining exists from COVID-19, it's this: Australians have saved themselves $1.5 billion from gambling losses.
The coronavirus pandemic may have decimated the local economy and forced us all inside our homes, but the restrictions may have had one possible upside.
According to the Alliance for Gambling Reform, $1.5 billion has been saved by Australians that would otherwise go into pokie machines, due to closures of pubs and clubs around the country.
This $1.5 billion mark was met in less than a month, and could potentially be $2 billion if losses from casinos are counted.
That $2 billion in saved gambling losses represents 8% of the near-$25 billion Australians lost to gambling in 2017-18.
Gaming machines like the pokies account for most of that $25 billion, with the amount saved so far accounting for around 10% of total pokies losses.
Not mincing his words, Alliance for Gambling Reform Chief Advocate, the Rev Tim Costello, said these huge figures "demonstrated the blight poker machines are" on Australian communities and the economy.
"It has been awful reading about the lives lost to COVID-19 in Australia, and my heart goes out to the people who have been affected," Rev Costello said.
"But the shutdown of poker machines in Australia has undoubtedly saved lives too, while also improving lives for many people for the better.
"We're hearing some great stories of how people are no longer worrying about how to pay their bills because they now have money in their bank accounts instead of them being bled by poker machines."
"They are machines of addiction designed specifically to drain money from people, and also our economy."
Need somewhere to store cash and earn interest?The table below features introductory savings accounts with some of the highest interest rates on the market.
Lender

---

4
0
0
0
$product[$field["value"]]
$product[$field["value"]]
$product[$field["value"]]
More details
FEATURED

Savings Account (Amounts < $24k)

0
200
0
$product[$field["value"]]
$product[$field["value"]]
$product[$field["value"]]
More details

PremiumSaver (Amounts < $250k)

3
0
0
0
$product[$field["value"]]
$product[$field["value"]]
$product[$field["value"]]
More details

0
10
0
$product[$field["value"]]
$product[$field["value"]]
$product[$field["value"]]
More details

4
0
0
1
$product[$field["value"]]
$product[$field["value"]]
$product[$field["value"]]
More details

WebSavings Account (New Customer) ($2,000+)
Rates based on a savings balance of $10,000. Sorted by total interest rate. Refer to providers' websites for bonus rate conditions. Note that the base rate will apply once the introductory term has passed. Rates correct as of May 18, 2022. View disclaimer.
Reverend Costello believes the lack of pokies could actually save more than $1.5-$2 billion, as less gambling could mean significant public health savings.
"Pokies do the majority of gambling harm in this country because there are just so many of those machines plaguing our nation -- roughly 200,000 of them," he said.
"Western Australia has got it right -- they only have poker machines in the casino and accordingly they have significantly lower rates of gambling harm."
He also said COVID-19 represents an opportunity to rethink the value gambling provides for our society.
"Pubs, and importantly clubs, that operate poker machines will find that they contribute much more to local economies without poker machines. Research suggests it is far more productive to invest in hospitality than gambling, where we know for every $1 million spent on food and meals 20 jobs are created," he said.
"Contrast that with a mere three jobs for the same amount lost to gambling.
"We never thought we'd see airlines and other industries shutdown for the sake of public health, but that's a tough reality we have faced and worked through. The benefits of keeping poker machines switched off are myriad, far outweighing any supposed benefit in turning them back on."
According to an interview Reverend Costello gave to 3AW, there has been a 300% jump in online gambling.
This is further backed up by an ASX report by Aristocrat Leisure, the world's second biggest social gaming company, which stated in a COVID-19 update that its "digital business continues to perform strongly, with higher bookings and player engagement evident across most of the portfolio".
Monash University associate professor Charles Livingstone told SBS News in April that the risks associated with online gambling are potentially higher.
"There is a difficulty for some people who are going to be tempted to shift their gambling expenditure online and for these people there could be quite serious consequences," he said.
"There are no real limits to online gambling and you can use credit cards to top up online gambling accounts, which you can't use in pubs or clubs."
Resources for gambling help
Problem gambling is generally defined as:
When betting starts to create trouble in your life, such as debt; relationship problems; loss of a job; stress or depression etc.
If you continue to gamble despite negative consequences, or if you know you need to stop, but can't, then you might be a problem gambler. If you're reading this and know you've continued to gamble during COVID-19 despite pokies being unavailable, then there are numerous resources you can reach out to for help:
To help get your finances back in order after gambling issues, you can also speak to an ASIC approved financial counsellor.
---
Latest Articles