Image source: Revolut
Global financial platform Revolut has officially become available to Australian customers.
Over a year since the beta version of the app launched down under, Australians can now download the full version of the Revolut app on iOS or Android.
Over 30,000 Australians had joined the wait list for the full version.
Need somewhere to store cash and earn interest? The table below features introductory savings accounts with some of the highest interest rates on the market.
Lender

---

4

0

0

0

$product[$field["value"]]

$product[$field["value"]]

$product[$field["value"]]

More details

FEATURED

Savings Account (Amounts < $24k)

0

200

0

$product[$field["value"]]

$product[$field["value"]]

$product[$field["value"]]

More details

PremiumSaver (Amounts < $250k)

3

0

0

0

$product[$field["value"]]

$product[$field["value"]]

$product[$field["value"]]

More details

0

10

0

$product[$field["value"]]

$product[$field["value"]]

$product[$field["value"]]

More details

4

0

0

1

$product[$field["value"]]

$product[$field["value"]]

$product[$field["value"]]

More details

WebSavings Account (New Customer) ($2,000+)
Rates based on a savings balance of $10,000. Sorted by total interest rate. Refer to providers' websites for bonus rate conditions. Note that the base rate will apply once the introductory term has passed. Rates correct as of May 18, 2022. View disclaimer.
Describing itself as "the world's first truly global financial superapp", Revolut has gained over 12 million customers in 35 different countries since its founding in July 2015.
The fintech offers a range of products focused on spending and travelling, allowing customers to hold and transfer up to 27 different international currencies in their account and send money abroad to other Revolut users, as well as spend money in more than 110 currencies at the real exchange rate.
It also offers budgeting tools and a transaction account for day-to-day purchases which has no fees for ATM withdrawals or international transactions.
Revolut says it is introducing some brand new features for Australian customers.
"Some of the awesome things you can look forward to in Australia include: a simple way to exchange cryptocurrencies and commodities, a Rewards program to help you save money from top brands and day-to-day purchases, a Junior account to help teach your kids money skills, and new ways to easily give back to the causes you care about," Revolut said.
Revolut also offers disposable virtual cards to allow customers to securely pay, Apple Pay and Google Pay compatibility, state-of-the-art analytics and spending notifications as well as budgeting tools.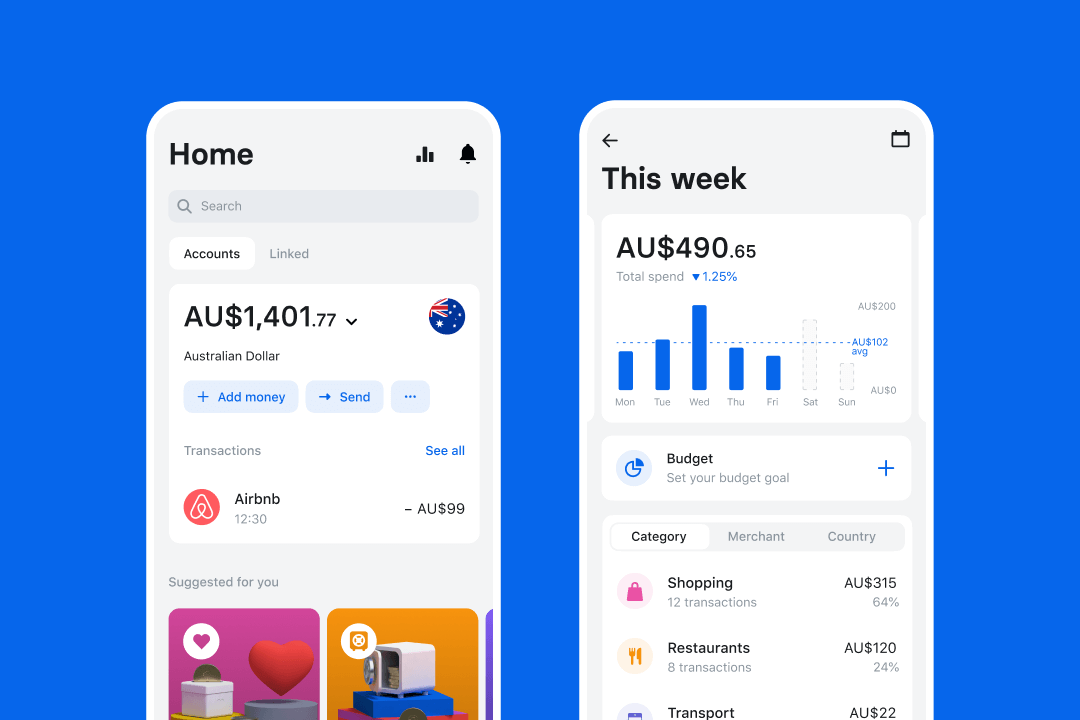 Revolut's budgeting & analytics. Image source: Revolut.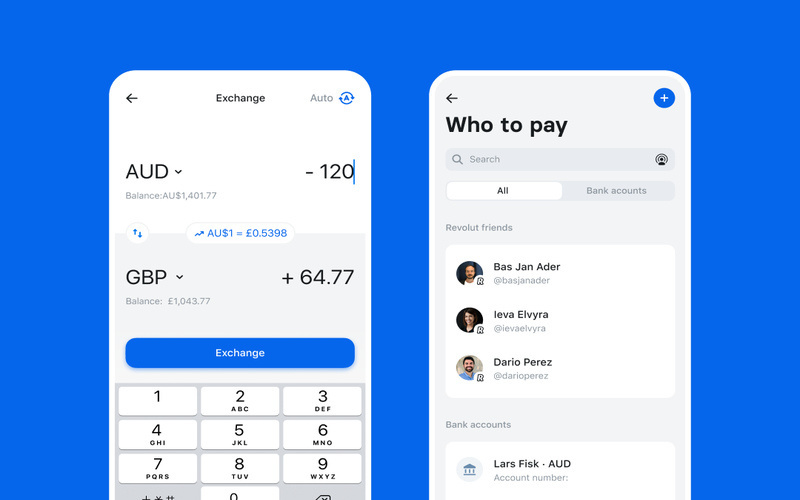 Transferring money to friends with 27 different currencies. Image source: Revolut.
Revolut not a neobank
Unlike Australian neobanks such as Up, Xinja and 86 400, Revolut does not hold an authorised deposit-taking institution license (ADI), meaning it is not covered by the government's deposit guarantee for up to $250,000.
Revolut does allow customers to hold money in its transaction account as it received special permission from ASIC in 2019 to hold customer funds in trust accounts with an undisclosed bank, and earlier in 2020 obtained its own Australian Financial Services Licence (ASFL).
The lack of an ADI license means Revolut is not able to offer savings accounts yet, but says this is planned for the future.
Revolut to offer different subscription models
While most of Revolut's services will be available for free, it is introducing a subscription-style model with different tiers.
There are two paid plans available:
Revolut Premium ($10.99/month): Offers no-fee currency exchange on up to $9,000 per month month and no-fee ATM withdrawals up to $350 per month; and
Revolut Metal ($19.99/month special offer, $29.99/month normally): No-fee currency exchange, no-fee ATM withdrawals up to $1,400 each month, 2% thereafter to cover costs, up to 1% cashback on all card purchases, SmartDelay airport lounge passes and early access to new features.
Metal subscription customers can also get access to an 18g metal card, pictured below, crafted from a single sheet of reinforced steel.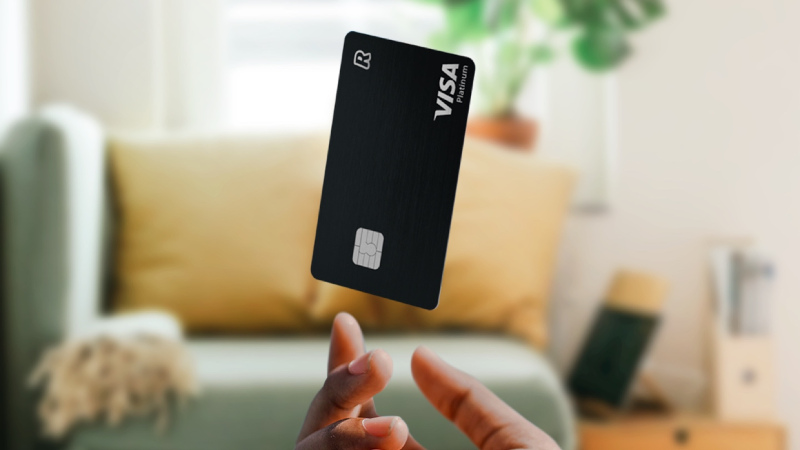 Image source: Revolut.
---
Latest Articles