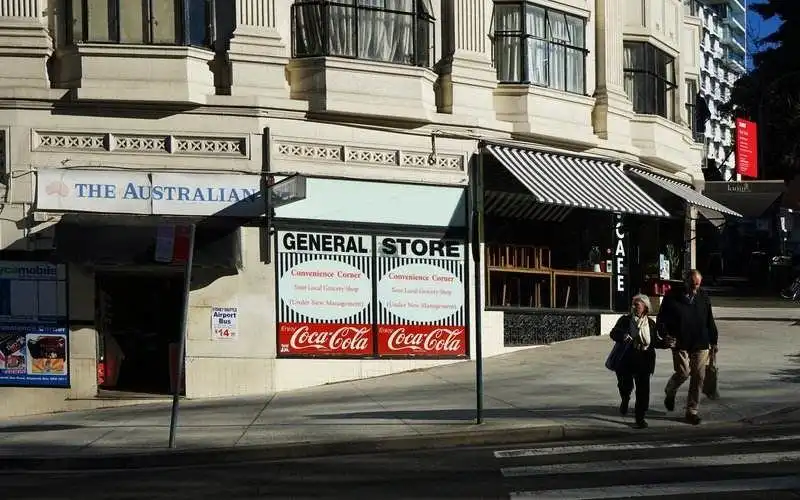 Photo by Rose Lamond on Unsplash
New data has revealed 49% of Australian businesses have already been negatively affected as a result of COVID-19.
The Australian Bureau of Statistics (ABS) found 86% of businesses expected to be impacted in the future, after surveying 3,000 businesses to analyse the impact of the pandemic.
The data was collected prior to the Government announcing social distancing measures and shutdowns of any kind.
Want to earn a fixed interest rate on your cash? The table below features term deposits with some of the highest interest rates on the market for a six-month term.
Accommodation and food services was the worst hit sector, with 78% of such businesses already reporting impacts and a massive 96% reporting expected impacts in the coming months.
Other hard hit sectors included arts and recreation services, retail trade, and wholesale trade.
The sectors expecting to be least impacted were professional, scientific and technical services (21%), electricity, gas and water suppliers (34%) and businesses in mining (37%).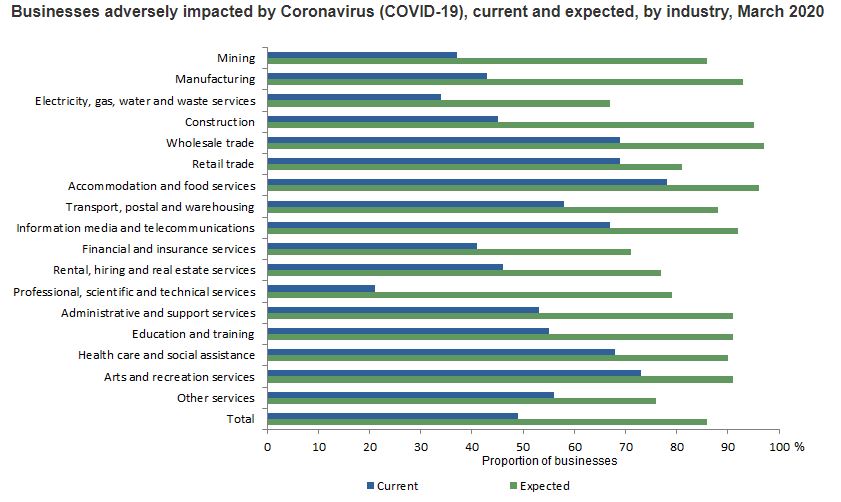 Source: ABS
A reduction in local demand was the most common impact experienced (82%) and was also the most common impact expected in coming months (81%).
Of impacted businesses, over a third had experienced staff shortages (36%) and 59% expected to experience staff shortages in coming months.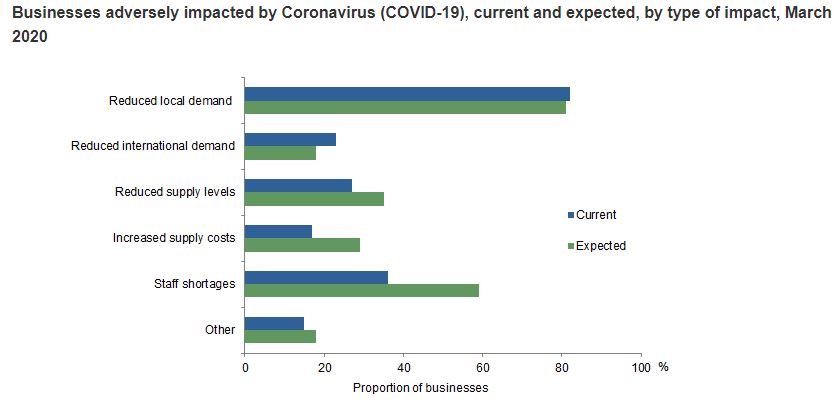 Source: ABS
Virgin and Flight Centre headline mass staff stand downs
Virgin Australia yesterday announced further cuts, as the tourism and aviation industry continues to be decimated by global travel bans.
The airline said it was reducing its domestic capacity by 90% and temporarily standing down 8,000 of its 10,000 staff, only a week after cancelling all international flights.
In a statement, Virgin CEO Paul Scurrah said these suspensions would be in place until at least the middle of June.
"There has never been a travel environment in Australia as restricted as the one we see today," Mr Scurrah said.
"The extraordinary steps we've taken have been in response to the federal and state governments' latest travel advice.
"We are now facing what will be the biggest grounding of aircraft in this country's history."
Meanwhile, Flight Centre announced today it would be shutting stores.
The travel agent group announced 6,000 support and sales workers would be made redundant or temporarily stood down globally, including 3,800 in Australia.
"A high percentage of the work which people normally perform has stopped and maintaining staff and shop numbers at pre-virus levels has become unsustainable," it said in an Australian Stock Exchange (ASX) statement.
The news comes after a previous announcement in March, whereby 100 stores would be closed and shares would temporarily be suspended from trading.
Retail group Premier Investments, which owns stationery brand Smiggle, Peter Alexander, Portmans and Just Jeans, announced it would close all retail stores in Australia from tonight until late-April.
In a statement, the group said all employees would temporarily be stood down as a result, except for a small number of employees who perform essential work.
"This means our team members will not attend work and will not be paid," it said.
"We have put in place special arrangements for employees to access accrued annual leave and long-service leave entitlements."
If you're one of the many Australians impacted by recent events, read our summary on how to receive the stimulus payments you might be entitled to.
Economist tips unemployment to more than double
Westpac Chief Economist Bill Evans said the bank was expecting Australia's unemployment rate to reach 11% by June, up from the current rate of 5.1%.
"Last week we forecast a peak in the unemployment rate of 7%," Mr Evans said.
"Since then we have seen the rollout of more extensive shutdowns than we had originally envisaged.
"Economic disruptions are set to be larger as the government moves to address the enormous health challenge which the nation now faces."
The bank estimates job losses could be as high as 40% for arts and recreation, 29% in hospitality, and 8% for construction.
---
Latest Articles