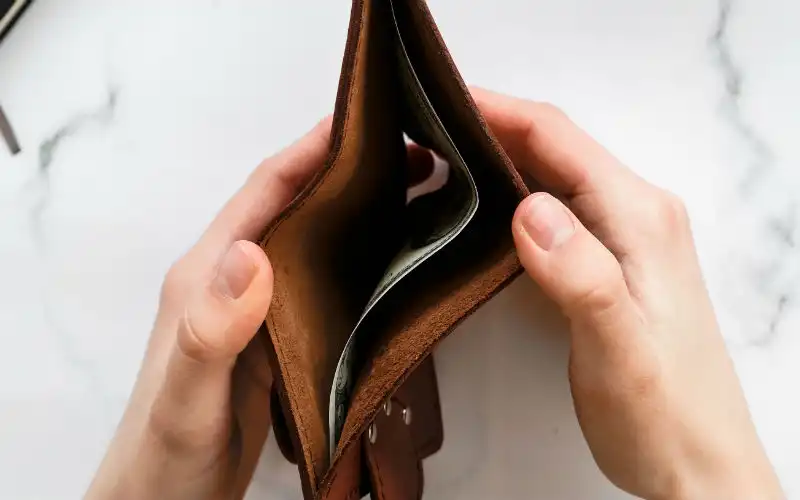 Photo by Snezhana Hulak on Unsplash
Average household wealth plunged by 2.3% in the three months to March 2020 - the biggest decrease since the September 2011 quarter.
Figures released today by the Australian Bureau of Statistics (ABS) paints a stark picture of the impact the coronavirus pandemic has had on people's finances.
According to the statistics, average household wealth decreased 2.3% (down $9,982) to $428,585 per person over the March quarter, making it the largest decrease since the September quarter in 2011.
ABS Chief Economist Bruce Hockman wasn't surprised by the figures.
"The March quarter 2020 financial account reflects the Australian financial markets early response to the economic uncertainty brought on by the COVID-19 pandemic," he said.
Need somewhere to store cash and earn interest? The table below features non-introductory savings accounts with some of the highest interest rates on the market.
The falls were driven by a drop in superannuation balances and shares, reflecting the economic impact the pandemic has had on the Australian and international financial markets.
But these falls were partly offset by an increase in deposits, highlighting households' preference to put their money in safe assets at a time of economic uncertainty and low levels of consumption on non-essentials due to lockdown measures.
Also offsetting the drop in financial assets was an increase in holding gain on land and dwellings of 1.9% ($145.8b).
Overall, total household wealth decreased 1.8% in the March quarter 2020. A 0.5% increase in the population was the reason average wealth fell more than total wealth.
The figures show there were no significant impacts from COVID-19 containment measures, such as restrictions on auctions and open house inspections on growth in land and dwellings, as these measures came into effect during the last week of the quarter.
Quarterly growth in household wealth was negative for the first time since the December quarter 2018, however through the year growth was 6.6%, driven by the strong rebound in residential property prices over the past year before COVID.
Short term loan borrowings by households decreased 7.2% this quarter, the largest fall in the history of ABS figures, reflecting a drop in spending on non-essentials due to COVID and bushfire impacts.
---
Latest Articles