The idea of teaming up with a close sibling or friend is something that will cross a lot of people's minds. After all, you trust your mate Jimmy, he's a good guy who always picks up his round, so what could possibly go wrong when buying a house together?
Unfortunately, buying a house is a bit different from shouting the next round at the pub, and can be rife with complications if you aren't careful. With this in mind, we'll go over the pros and cons of buying a house with a friend or family member, and some key things you should watch out for.
Are there any benefits to buying with friends or family?
Buying a property with a close friend or family member can have its benefits. For example, if you trust that person and you're both ready to make the commitment, then it can be a way to enter the property market much sooner than you'd otherwise be able to on your own. After all, not everyone has a partner or spouse to buy with and it could be many years before you meet the right person.
When you consider that it can take longer than 10 years to save a 20% deposit on the median house price in some Australian capital cities, buying a property with a trusted somebody can help speed up this process. You can also combine your borrowing power, potentially enabling you to borrow more than you could with someone else. You don't necessarily get to decide a partner's income and job security, but by choosing a friend, for example, you can be a bit more selective.
Case study - two brothers, in a house
Two brothers, Jack and James, purchased a home together in Sydney 12 months ago. They both live in it and rent out a room.
It has helped them get into the property market. They have no plans to sell it as of yet but will look at doing so down the track to help them put together deposits for their own separate places.
Is buying property with friends or family a good idea?
Buying a house or unit with a friend or family member can work for some, but in many cases, it can be complicated, and often isn't recommended by legal and property professionals. In 2018, Brisbane-based provider of legal and conveyancing services GlobalX found 45% of these professionals recommended people avoid buying with friends or family.
Founder and CEO of Metropole Property Strategists Michael Yardney told Savings.com.au he'd seen an increase in the number of people buying investment properties with friends lately.
"People are always for ways to get into the property market and I'm sure more will consider this is an option. However in my mind, the challenges outweigh the advantages and it's not a method I would recommend," Mr Yardney said.
Why is this?
Well, the main criticism of buying a property with a friend or family member instead of a partner centres around finance, and "what-ifs". For example, things can change: one person might want to get their own place with their own partner after a few years, but both parties are jointly responsible for the loan. It has to be paid either way.
Mr Yardney said people who take out loans for joint property purchases are "jointly and severally liable", which means if your friend can't keep up their part of the mortgage repayment, the responsibility will then pass onto you.
"And when you're ready to buy your next property, the bank will still see you potentially liable for the whole of the mortgage of your first property purchase, even though you only benefit by receiving half the rent," he said.
"So buying jointly with somebody other than your spouse will restrict future property purchases significantly."
Be aware of your ownership rights
When you buy a property with another person, you can have one of two types of ownership of the property:
Joint tenancy: You act as a single entity and are wholly responsible for the property together; or

Tenants in common: Each party has a proportionate share in the property (i.e. 50:50 or 60:40) and each person can sell their share of the property at will
The choice of these two can make a big difference should any complications arrive. According to Reid Family Lawyers founder and managing director Fiona Reid, buying a property as 'joint tenants' limits what you can do with your share of the property.
"This means you can't simply sell or bequeath your share of the property to someone else. If you buy the property together, you sell the property together. If an owner passes away, that person's share transfers completely to the other owner," Ms Reid said.
"So, people should be aware that if one joint tenant wanted to sell and the other one didn't you would have to go to court to force a sale of the property."
On the other hand, being tenants in common means you can do what you like with your share of the home.
"What people need to know is that even if you own a property as a 'tenant in common', unless you agree otherwise, you have a right of occupation of the whole property. So, if one owner transferred or sold their share, the other person may end up owning and potentially living in the property with someone they wouldn't otherwise choose to," Ms Reid said.
"If you buy a property with a friend or family member, it would be prudent to enter into a separate agreement about the mechanisms to be put in place if only one of you wants to sell. This could include buying the other person out, having a say in who purchases the share and so on."
Ascertain your liability if your co-owner defaults on the mortgage
Ms Reid says that regardless of the ownership rights, a mortgage is generally secured by the whole property.
"So, if one of you defaults on the mortgage repayments, you might be at risk of the bank foreclosing on the loan and seeking to sell the property," Ms Reid said.
"Take financial advice from a financial advisor or mortgage broker about the options available to you to protect your interests."
Protect yourself
"If you have bought a property with someone else or been gifted money by a family member or friend to assist with the purchase, make sure your interest in that property is protected from any future spouse or partner by entering into a financial agreement with your future partner before you live together with them," she added.
"This type of agreement is intended to make provision for you retaining that property separate from any other assets you and your future partner may acquire if your relationship subsequently breaks down."
How to get a home loan with friends and family
Applying for a home loan with friends or family, should you decide to do it, works much the same way it does with a partner or as an individual because you'll both still need to meet the usual requirements of having:
A sufficiently sized deposit and be borrowing within your means

A stable income and employment

A history of genuine savings and a savings buffer

Your debts under control
Plus, there's also a special type of home loan available for this type of purchase called a property share home loan, which we'll explain below.
Read: How to improve your chances of getting approved for a home loan
Try a property share home loan
A typical home loan taken out when buying a home is a joint home loan, where the lender assumes you share a bank account and all expenses, assets and liabilities. With this type of loan, you're both wholly responsible for 100% of the mortgage. A different type of loan to this is something called a property share loan, which in the words of Mr Yardney, "will alleviate many of the finance issues when buying with friends or family".
Property share loans are relatively uncommon - Commonwealth Bank appears to be one of the only notable banks and lenders to offer them. Basically, a property share loan can act as two different home loans in one, where each applicant has their own loan to repay that are secured against a portion of the property. For example, two friends buying a house together worth $500,000 could take out a property share loan where they take out one loan worth $250,000 each, and they are responsible for their own mortgage.
Such a loan could provide the benefit of letting you maintain your own financial independence and control over your portion of the property, as opposed to requiring you to intertwine your finances with your friend or family member. With shared loans:
A maximum of two parties can apply (i.e. two loans for a single house maximum)

Each party has to apply for the loan individually

Each party can choose different repayment schedules (fortnightly, monthly or weekly repayments), but

Each party must have the same loan period (e.g. both must have 25 year terms, not 25 and 30 years)
These loans appear to be functionally very similar to standard home loans in most other ways. Shared loans allow you to split the costs of purchasing the property, such as the deposit, stamp duty, legal fees, LMI and more - just as you can do with a joint home loan - and there doesn't seem to be any difference in interest rates, although this might differ based on how the lender assesses you.
According to Commonwealth Bank, each party must seek legal advice and sign a Property Share Authority Declaration form before entering into a Property Share Agreement.
There's also a recently launched online platform called ticX, or the Tenant in Common Exchange, that allows buyers and investors to co-buy properties.
Buying a home or looking to refinance? The table below features home loans with some of the lowest variable interest rates on the market for owner-occupiers.
Lender

---

Variable

More details

4.6 Star Customer Ratings

Includes Nov RBA Rate Increase

loans.com.au – Variable Home Loan (LVR < 90%)

Variable

More details

FEATURED

Unlimited Redraws

ubank – Neat Variable Home Loan (Principal and Interest) (LVR < 60%)

No annual fees – None!
Get fast pre-approval
Unlimited additional repayments free of charge
Redraw freely – Access your additional payments when you need them
Home loan specialists available today

Variable

More details

ANZ – Standard Variable Home Loan (Principal and Interest) (LVR < 80%)
Immediate cashback upon settlement
$2000 for loans up to $700,000
$4000 for loans over $700,000
Important Information and Comparison Rate Warning
Seek legal and financial advice
It's essential that you get both legal and financial advice from a professional before entering into this sort of financial commitment. We've extensively covered the potential pitfalls that can happen if you don't. Plus, as we mentioned above, this might even be required by the lender.
You should also consider speaking to a mortgage broker for help with the application process once you're sure you're going ahead with the purchase, as they can help you make sure you've got everything in order.
Savings.com.au's two cents
If you decide to go down the route of buying a property - investment or otherwise - with a trusted friend or family member, this can be a legitimate strategy to do so, but it is not without its risks. It's crucial that both parties are 100% clear on their long-term aspirations and wholly agree with the choice of property. You don't want to end up in a situation where one of you wants to sell their portion of the property to move in with their new boyfriend/girlfriend a year later. So make sure you're both on the same page.
No matter how much you agree with each other, it's vital that you both document everything prior to purchasing the property to avoid any legal headaches.
Having a legally-binding co-ownership agreement authorised by an experienced solicitor or conveyancer could be crucial when buying a home with a friend or family member, as they can make airtight solutions to these issues.
Article originally published by William Jolly on 30 June 2020, updated by Rachel Horan on 22 December 2021
Photo by Digital Marketing Agency NTWRK on Unsplash
---
---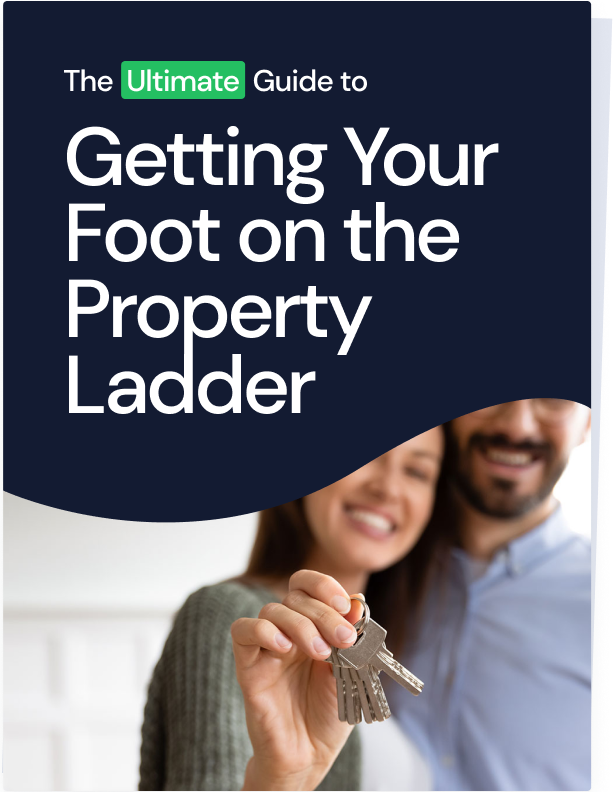 Ready, Set, Buy!

Learn everything you need to know about buying property – from choosing the right property and home loan, to the purchasing process, tips to save money and more!

With bonus Q&A sheet and Crossword!