Before diving in with both feet, we've gathered all the important information you should know before buying a home. From the total costs of purchasing a property to a 10-step home buying checklist, here's a handy guide to get you through this exciting (yet sometimes daunting) venture.
Budgeting for a home: the costs you should consider
When considering purchasing a property, there is a lot more to it than just the house sale price.
On top of your deposit, there are a number of upfront costs you'll need to budget for alongside ongoing costs once you've moved into the property.
Here's a list of costs to keep an eye on during each stage of the buying process.
Upfront costs
The most common upfront costs associated with buying a property include:
Lenders mortgage insurance:

This is the

cost you pay when you borrow more than 80% of the property's value. If you want to avoid it, consider saving up for a 20% deposit before you buy.
Legal & conveyancing fees:

These fees are part of the purchase transaction, when you seek assistance from a solicitor or conveyancer to help you prepare documentation and deal with the vendor on your behalf.
Stamp duty:

This can be a huge expense when it comes to buying a property. It varies from state to state, though concessions exist for certain types of buyers (e.g., first home buyers).
Building & pest inspections:

These are a must as they help ascertain that the property is in good condition and that no hidden issues can show up later on and incur unexpected expenses you have yet to budget for. In many cases, they can also provide you with a bona fide opportunity to renegotiate on the price.
Ongoing costs
Below are some ongoing costs often associated with owning and maintaining a property:
Water and council rates:

These are charges that arrive on a quarterly basis and are specific to your own property.
Strata and body corporate:

These charges largely apply to apartments, units or townhouses. They cover the maintenance of the shared areas around the property, building insurance and the administrative fees to run the body corp / strata management.
Home and contents insurance:

The cost of home insurance can vary from property to property, and from insurer to insurer, so be sure to get a range of quotes to find the right policy for you.
Regular maintenance and repairs:

It's important to budget for regular maintenance and repairs, should the need arise. These types of expenses tend to be irregular but when they do occur, they can be expensive.
How to reduce the costs of buying a property
There are several government assistance programs which can significantly lower the out-of-pocket expenses of buying property, such as:
First home owners grants:

Many states and territories offer

help to eligible first home buyers

in the form of a grant. It's a one-off payment which is usually paid at the time of settlement to your home lender.
First home super saver scheme:

Under the

First Home Super Saver Scheme, first home savers can make voluntary concessional (taxed at a discounted rate of 15%) and non-concessional (already taxed at your marginal rate) contributions into their super fund which can be later withdrawn (along with associated earnings) for a deposit on a first home.
Keystart and Homestart:

Keystart is an initiative sponsored by the WA government, providing a number of low deposit solutions for WA home buyers. There are low-deposit home loans specific to the Perth metro area, some with deposits as low as 2%. Homestart, on the other hand, offers low-deposit home loans (as low as 3%) to eligible South Australians.
Stamp duty concessions:

Most states and territories offer stamp duty discounts for first home buyers. Depending on the purchase price of the property and where you're buying, you may even be exempt from paying stamp duty at all.
Below are some of the lowest home loan rates this month.
Lender

---

Variable

More details

FEATURED

Online Exclusive

Up To $4K Cashback

Includes NOV RBA Rate Increase

loans.com.au – Variable Basic Cashback Home Loan (Principal and Interest) (LVR < 70%)

Immediate cashback upon settlement
$2000 for loans up to $700,000
$4000 for loans over $700,000

Variable

More details

FEATURED

Refinance Only

Apply In Minutes

Unloan – Variable Rate Home Loan – Refinance Only

No application or ongoing fees. Annual rate discount
Unlimited redraws & additional repayments. LVR <80%
A low-rate variable home loan from a 100% online lender. Backed by the Commonwealth Bank.

Variable

More details

FEATURED

Up – Up Home Variable (Principal & Interest) (LVR ≤ 90)

Up is 100% owned by Bendigo Bank.
Up to 50 offset accounts
New joiners get $10 by signing up to the app using code UPHOMESAVINGS. (T&Cs apply)
Immediate cashback upon settlement
$2000 for loans up to $700,000
$4000 for loans over $700,000
Important Information and Comparison Rate Warning
8-step home buying checklist
Buying a house is never as simple as walking into a real estate agency and slapping a thick wad of cash down onto the table. There are dozens of things you need to consider before purchasing.
Here's a home buying checklist to get you started:
1. Consider your motivation for buying
Are you buying for the sake of buying, or are you financially ready to service a mortgage?
Properties are expensive, so you should only buy one if you're 100% ready to commit and only if you believe it will provide long term benefits.
2. Work out what you can afford
It pays to know what you can or can't afford. This helps you set a strict price limit so you don't get carried away and go for a mortgage you'd struggle to repay.
Be prepared to take out a home loan to finance your purchase. To make sure the whole process is as painless as possible, have the relevant documents on hand and ready to show a prospective lender.
Home loan pre-approval approves you to borrow up to a certain amount, giving you a good idea of what you can and can't afford. The documents needed for home loan pre-approval include:
Proof of income (payslips, tax returns etc.)
Bank statements and proof of savings
A list of your current assets and liabilities (e.g. credit card and personal loan debt)
100 points of ID (driver's license, passport, Medicare card etc.)
Getting pre-approved doesn't guarantee your home loan application will be successful.
Use Savings.com.au's Home Loan Borrowing Power Calculator to estimate the maximum amount a lender might be willing to lend you for a home loan.
3. Find a competitive home loan
Almost as important as your choice of property is your choice of home loan. Choosing a good value home loan can save you hundreds of thousands of dollars over the life of the loan.
As each home loan has its own sets of terms and conditions, it can be a good idea to ask your chosen lender a number of questions to fully understand the details of their product. Is there a redraw facility available? Can you pay out your loan early by making extra payments? Can you link an offset account? Are there any ongoing fees payable?
Read More: What's the difference between a redraw facility and an offset account?
4. Consider the property's location
Where the house is should have a major impact on where you buy, whether it's to live in or rent out.
Some things you might want to include on your "must have" list include:
Transport in the area e.g. train lines, bus routes
Access to schools
The facilities and features of the suburb like parks, cafes, restaurants, medical facilities and so on
Shopping centres
Access to major highways
Suburb profile including the people that live there and crime rates
New developments planned for the area
5. Inspect the home yourself
Searching for a suitable home doesn't only happen online. Take time to drive around yourself and inspect the property thoroughly.
By avoiding a personal visit, you don't get to picture yourself in the home and you also miss out on getting a feel for the local community.
Plus, online photos can be deceiving, often making rooms look larger or smaller than they actually are.
5. Have the house professionally inspected
A building inspection is an important part of the legal checklist for buying a property and is performed by a licensed and insured professional.
While a building inspection will cost you a few hundred dollars, it is worth it in the long run. Here's what will be inspected:
Structural soundness - the building's integrity, faulty roofing, water damage, sagging walls, etc.
Safety issues - presence of asbestos, cracks in walls, loose steps/balustrades, etc.
Repairs - determine what's needed in the way of future repairs
A building inspection will also confirm the electrics and plumbing have been installed to certain requirements and that the boundaries are in the correct position.
A pest inspection on the other hand, checks for obvious signs of termite activity and other pest issues such as wasps, cockroaches, ants, etc.
Essentially, a building and pest inspection can find potential faults where you might not have seen any. Plus, if anything negative comes back from the inspections (e.g. roof needs replacing), you may be able to negotiate a lower price for the property.
7. Do a title and statutory authority search
A title search gives you an official record of a property's ownership history. It ensures the seller has a legal right to sell the property and that there are no encumbrances preventing you from buying the property.
Each state and territory has its own requirements and methods regarding title searches, so a quick Google search should lead you in the right direction. Your conveyancer can also advise you about title checks.
8. Negotiate a price
It's important that you stick to your agreed upon budget, and take emotion out of the equation – it's easy to see yourself living in a certain home, but if you can't afford it, you can't afford it. Be prepared to walk away if you think the real estate agent is being unreasonable with their price expectations. But also be prepared to negotiate the agent down to a lower price, especially if you think they're offering above market price.
How to save up for a house deposit
You normally need to put down a deposit that is equal to at least 5% of the value of the home to buy a house. For traditional banks, that's usually the smallest deposit they will entertain, though many lenders will require at least 20%. If you can save 20% deposit, you can avoid having to pay lender mortgage insurance. Here are a few ways you can boost your savings for that down payment.
Consider moving back in with your parents or living with a flatmate. This will free up a big chunk of cash to pop straight into your savings.
Boost your income by either picking up a few more shifts at work, or a side hustle such as driving for Uber, pet sitting, doing some jobs on Airtasker, etc. You can also rent out what you've got but don't use enough like car space or a spare bedroom.
If you have unwanted belongings or furniture lying around, selling them online is a quick way to earn that extra income.
Go easy on streaming services. Pick a favourite and cancel the rest, depositing the savings straight into your home deposit fund.
Automate your savings with a

high-interest savings account

by setting up an automatic transfer so that a portion of your pay will go straight to your savings every month.
Consider investing, especially if you can't find a decent savings interest rate anywhere. This will ensure that your savings aren't eroded by inflation and can keep up with the rise in house prices. If you're not familiar with investing, this

beginner's guide to investing

may be useful.
Taking public transport or riding to work can help you cut down on the costs of running and maintaining your car, not to mention the ever-increasing

parking fees in the cities.
If you've recently got your tax refund or scored a pay rise, consider putting the extra income towards your house deposit to fast track your journey to home ownership.
Frequently asked questions
1. How long does it take to save for a house deposit?
How long it takes to save up for a house depends on your income, your expenses and where you want to buy. Depending on where you live in Australia, saving for a house deposit can take anywhere from a couple of years to nearly a decade. This doesn't take into account rising house prices, which is one of the biggest challenges facing first home buyers.
2. Can I buy a house with no deposit?
You can't really get a 100% deposit home loan from any of the traditional lenders. They might make case-by-case exceptions based on income or a person's repayment history but as a general rule, you'll need to cough up a minimum of 5% of the property's value to be eligible for a home loan. Alternatively, you can consider taking out a home loan with a guarantor.
3. Can I buy a home on a low income?
It is possible for low income earners to take out a home loan, though lenders may take a closer look at your application and go through it with a fine-toothed comb. Check out these tips on how to increase your chance of getting a mortgage on a low income.
4. Should I buy a display home?
A display home is a home built by building companies to show off their design skills. They're usually very sleek, fancy homes in outer-suburbs with top-of-the-range features and amenities. You can buy display homes, but the process is a little different, and not always easy. Most lenders won't give you a loan for them.
Display homes usually have a leaseback period after you buy them, often no more than 24 months. The leaseback term involves you leasing the home back to the building company so it can continue to be used as a display home temporarily. After this, you can either move in or rent it out as a landlord.
Consult a mortgage broker or financial adviser before committing to a decision.
5. Should I buy a house before selling my own?
Usually people sell their home first, as this sale can fund their new home. But you can buy your new house then sell, as long as you're financially capable of doing so. But buying before you sell can have its complications - if you don't get as much as you thought you would, you could be in financial trouble.
Buying the new house before selling can remove the hassle of renting in between, but can also lead to greater selling pressure. If you move during a slow market, you might not get a good price for your old home.
Consult a mortgage broker or financial adviser before committing to a decision.
6. Should I buy a house that needs a renovation mortgage?
Buying a renovation house is up to you, but if your home requires work you can apply for a renovation loan, or renovation mortgage. These loans cover a large portion of the cost of renovations, as well as the purchase price of a new home if you're buying from scratch.
These loans function in much the same way as construction loans, as they allow you to draw down on funds as you need them throughout the various stages of renovation. They may only be available for larger renovations ($30,000 or more).
7. How much do I need to earn to buy a house?
How much you need to earn depends on the house you're buying. but you'll need to make and save enough money to pay both (1) the deposit, and (2) the monthly repayments and fees. You should generally earn enough money to avoid monthly mortgage stress.
Mortgage stress is when 30% or more of your take-home pay is devoted to mortgage repayments. Use a home loan calculator to work out what your potential repayments could be, and whether you have a suitable buffer in your salary.
---
---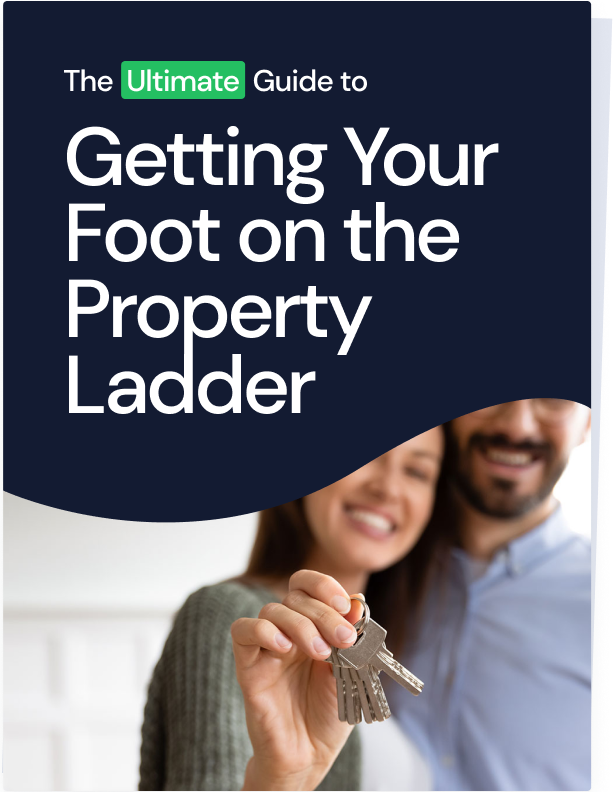 Ready, Set, Buy!

Learn everything you need to know about buying property – from choosing the right property and home loan, to the purchasing process, tips to save money and more!

With bonus Q&A sheet and Crossword!