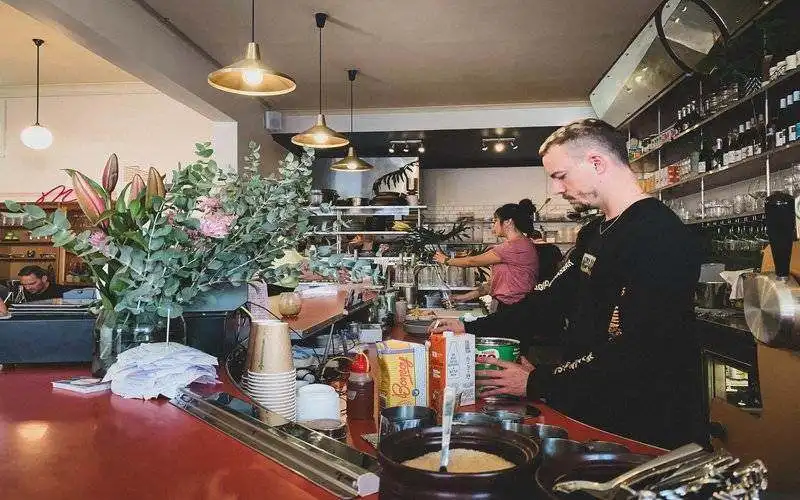 Photo by Kate Darmody on Unsplash
The Government's JobKeeper scheme has been a lifesaver for businesses and employees alike, but what happens when it ends?
Announced in March, businesses whose turnover had been substantially impacted by COVID-19 could claim the $1,500 fortnightly wage subsidy for each eligible employee to help pay their wages.
At the time, the scheme was greeted with political bi-partisanship support, as well as relief from much of Australia's working population.
Treasury announced in May that Jobkeeper would cost $130 billion and cover six million workers, almost half of Australian workers.
However, a reporting error meant that two weeks later, Treasurer Josh Frydenberg said the scheme would actually cost $70 billion and only cover 3.5 million workers.
JobKeeper is due to end on 27 September along with the $1,100 fortnightly JobSeeker payments. But speculation is mounting that the Government is keen to end the scheme sooner than that, given Australia has flattened the COVID-19 curve.
So how will businesses and employees cope without JobKeeper?
Need somewhere to store cash and earn interest? The table below features introductory savings accounts with some of the highest interest rates on the market.
Lender

---

4

0

0

0

$product[$field["value"]]

$product[$field["value"]]

$product[$field["value"]]

More details

FEATURED

Savings Account (Amounts < $24k)

0

200

0

$product[$field["value"]]

$product[$field["value"]]

$product[$field["value"]]

More details

PremiumSaver (Amounts < $250k)

3

0

0

0

$product[$field["value"]]

$product[$field["value"]]

$product[$field["value"]]

More details

0

10

0

$product[$field["value"]]

$product[$field["value"]]

$product[$field["value"]]

More details

4

0

0

1

$product[$field["value"]]

$product[$field["value"]]

$product[$field["value"]]

More details

WebSavings Account (New Customer) ($2,000+)
Rates based on a savings balance of $10,000. Sorted by total interest rate. Refer to providers' websites for bonus rate conditions. Note that the base rate will apply once the introductory term has passed. Rates correct as of May 22, 2022. View disclaimer.
Unemployment figures paint a grim picture
When the Australian Bureau of Statistics (ABS) released April's unemployment figures, there was a degree of confusion. The unemployment rate was tipped to go as high as 10%, but only increased from 5.2% to 6.2%.
But a deeper look into the figures revealed the true extent of the pandemic on jobs: unemployment "only" lifted by 104,500, but there were almost 600,000 jobs lost, the largest ever monthly fall.
Nearly 490,000 people left the workforce. This partly explained the relatively small rise in the unemployment rate, because those classified as out of the workforce are not considered unemployed.
The ABS noted that had this number of people been looking for work, the unemployment rate would have increased to around 9.6%.
'Hours worked' gave a better indicator as to how bad things were, with Australians working 1,626 million hours in April, compared to 1,790 million hours worked in March, a drop of 8%.
The Government has repeatedly spruiked that JobKeeper has kept many businesses afloat and kept many employed, which is true.
It's also worked on the provision that as restrictions ease, these businesses can fling open their doors and trade business as usual.
But many businesses can't open if they're only allowed 10, 20, or even 50 people inside their establishment.
Additionally, most of these businesses won't have had any cashflow for a significant amount of time. They may not have the means to trade as they previously did, if it all.
Treasurer @JoshFrydenberg says the Government won't make "wholesale changes" to the JobKeeper program after the $60 billion miscalculation was revealed.

He also reiterated the doubling of the subsidy for job seekers is temporary. pic.twitter.com/qTUB2j5bWm

— News Breakfast (@BreakfastNews) May 24, 2020
Can businesses and employees survive without JobKeeper?
Sule Arnautovic, partner at Insolvency firm Jirsch Sutherland told Savings.com.au that while the financial support announced by the federal government would certainly help some, many business owners may put off making important decisions while their various debt obligations continue to accrue in the background, ultimately leading to a financial cliff many would fail to scale.
"The federal government's debt deferral strategy means that in, say, six months' time, there will be a proliferation of SME (small-medium enterprise) businesses getting into dire financial straits," Mr Arnautovi said.
"Imagine having to pay six months of rent, utilities and financing costs, as a lump sum, before you can open your doors.
"That's what some businesses will be facing when we move from the crisis to a recovery environment."
Dr Adrian Raftery, author of '101 Ways to Save Money on Your Tax - Legally!' told Savings.com.au that come 27 September, unemployment would spike as businesses won't be able to keep all their staff due to the economic conditions.
"Just looking at the number that have applied for JobKeeper, there is a significantly high number of businesses under financial stress right now due to the economic fallout caused from restrictions to curtail the COVID-19 pandemic," Dr Raftery said.
"The JobKeeper subsidy has been a godsend to a number of businesses to help them cover some of their wage bills during this period but unfortunately its not labelled BusinessKeeper and their other overheads continue to mount, particularly those that have had turnover decimated by 70, 80, 90, 100%. Sadly we should expect a number of businesses to collapse in the months ahead."
In April, 14.5% of employed Australians worked fewer hours than normal due to economic reasons. Around 5x higher than normal. Around 43% of those people didn't work a single hour in April #ausbiz @IndeedAU pic.twitter.com/e6NlUnFsej

— Callam Pickering (@CallamPickering) May 26, 2020
Mark Chapman, Director of Tax Communications at H&R Block echoed Dr Raftery's sentiments, telling Savings.com.au the loss of JobKeeper in September would have serious repercussions on employees.
"From that point, the full costs of paying staff will transfer back on to employers," Mr Chapman said.
"Given that the overall economic situation at that point is likely to be depressed – particularly in sectors like hospitality and tourism – many businesses simply won't be able to pay all the employees on their books and it is quite possible that we will see a big spike in unemployment soon after as businesses let surplus staff go."
Patrick Coghlan, Chief Executive at CreditoWatch told Savings.com.au even prior to the pandemic devastating the economy, the SME sector was under significant pressure.
"Unfortunately, the health of the SME sector gradually worsened over the course of 2019, meaning that Australia's small businesses arrived at Q1 with reduced cash reserves and were unprepared for the current pandemic," Mr Coghlan said.
"Businesses that are currently trading insolvent – while legally doing so – are essentially digging themselves into a greater hole of debt and risk."
What's the solution?
The calls to extend JobKeeper and JobSeeker have ramped up in recent weeks, especially given the Government's refusal to rule out an early end to the schemes.
Jacqueline Phillips, acting Chief Executive at the Australian Council of Social Service, said cutting both schemes would lead to massive increases in unemployment and poverty.
"The sudden removal of JobKeeper Payment across the board, or cutting the new JobSeeker Payment back to the old Newstart level, would lead to a devastating increase in unemployment and financial hardship," Ms Phillips said.
"When changes to the JobKeeper Payment are eventually made, many people will need help to navigate a jobs market that's rapidly adjusting from the 'stay at home economy'.
"Retrenched workers, school-leavers and the half a million people who were already on JobSeeker Payment for more than a year when the virus struck, will need timely, good quality careers advice and training."
Mr Chapman said while JobKeeper certainly had to end, flexibility was required across industries most hurt by the fallout from the pandemic.
"Whilst it makes sense that JobKeeper as a universal wage subsidy should have a finite life, it may well be sensible to retain JobKeeper in some form for industries in sectors which have been particularly badly impacted by COVID-19 and which are not likely to recover substantially any time soon – sectors such as leisure, hospitality, tourism and parts of the retail trade," he said.
"The amount of support could be tapered down from the current $1,500 per fortnight to reduce the cost impact on taxpayers or employers could be given the opportunity to apply JobKeeper only to certain employees (as opposed to the current "one-in, all-in" scheme) – in short, a more flexible, targeted version of JobKeeper could be applied.
"For businesses that are likely to go under otherwise, this could prove a lifeline through the difficult post-crisis months."
AlphaBeta Director Dr Andrew Charlton said consumer spending had lifted in May to be only 3% below pre-crisis levels and said a hard stop to support measures would have a "cataclysmic impact".
"It could be a double-whammy if the hardship provisions end at the same time as government support," Dr Charlton said.
"The government needs to hasten its thinking around how the stimulus measures end up being withdrawn.
"It's critical that they don't come to a grinding to a halt but are tapered off to ensure people have time to adjust."
---
Latest Articles