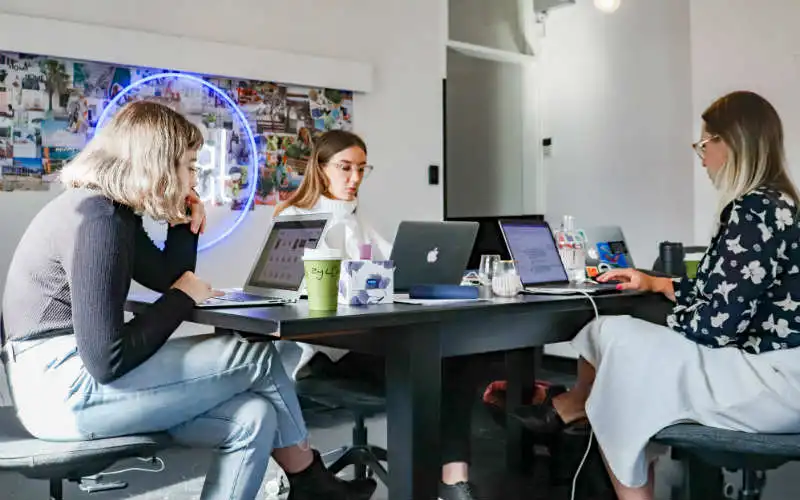 Photo by S O C I A L . C U T on Unsplash
It would appear the smashed avocado trope has been chewed up and swallowed, as new research reveals millennials are actually more responsible with money than their older counterparts.
That's according to shopping and payments provider Klarna, who surveyed more than 20,000 people across 10 countries.
The survey revealed Aussie millennials are leaps and bounds ahead of their international counterparts, claiming the #1 spot when it came to putting money aside in a savings account.
Half of Australian millennials surveyed said they have a rainy-day fund that they regularly put aside money for: Less than half (47%) of Australians over the age of 55 do the same.
Locally, the best savers are in New South Wales where 55% have an emergency fund, followed by Victoria and Queensland (47%), South Australia (45%) and West Australia (42%).
The table below displays a snapshot of savings accounts with some of the highest non-introductory interest rates on the market.
Responsible money management is a top priority for younger generations, with two in five (42%) of Australian millennials believing they are more financially responsible than they are given credit for.
Commenting on the research, consumer behaviour expert at Klarna Viveka Söderbäck said millennials are better with their money than popular culture would have us believe.
"Yet this hasn't held some people back from describing millennials as 'irresponsible' or as overly fond of spending their money on avocado toast, suggesting millennials aren't able to prioritise their spending habits," she said.
In fact, the research found the majority of millennials (58%) are saving for long term goals, like a house or to provide for their families.
But despite 65% of millennials seeing themselves as financially responsible, only 46% say they feel financially stable - slightly lower than the global average of 50%.
However, Klarna's General Manager for Australia and New Zealand, Fran Ereira said Australian millennials are more optimistic than their global counterparts.
''In general, millennials are optimistic about their ability to manage their own money with two thirds of younger Australians having plans in place to save for the future, much higher than the global average," Ms Ereira said.
"Our findings suggest that while the way they manage their money is very different to older generations, millennials are conscious and conscientious when it comes to their finances, with many turning to new technology and each other to stay on track.''
Millennials are turning to tech to manage their money, with 86% of Aussie millennials saying this is the case, while 57% use technology to track how they spend.
More than half of millennials in Australia said that technology enables them to have a better oversight of their finances.
Buy now, pay later on the rise
With four million Aussies tipped to use a buy-now-pay-later product by 2023, the rising popularity of these BNPL services was reflected in the survey, where 30% of millennials said they prefer using a BNPL service than any other payment type.
Millennials are also less reliant on traditional banks than older generations, with less than half (47%) a customer of one.
Unsurprisingly, millennials are more likely to use a BNPL platform (25%) or be a customer of a challenger bank (17%).
Good branding is an important driver for millennials when it comes to choosing where to put their money, with 21% saying they're more likely to trust a provider if their brand is relatable and demonstrates the challenges their generation faces.
Millennials also value transparency in the T's and C's, with 27% saying they would be more likely to trust and be loyal towards a provider if the terms and conditions are clear.
---
Latest Articles