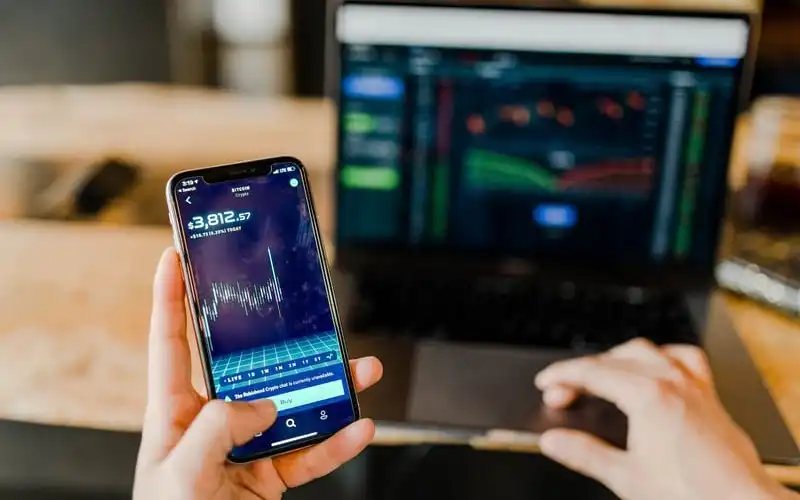 Photo by Austin Distel on Unsplash
NAB's share trading platform nabtrade has reported a 95% increase in volume in the past quarter, and a 360% increase in new applications.
The big four bank puts the increased activity down to everyday investors working from home, with a particular interest in the buy now pay later sector and embattled airline and travel shares.
Nabtrade director of self-managed super funds (SMSF) and investor behaviour Gemma Dale said there was a six-fold increase in new applications in the week the market reached its low-point in late March.
"We have never seen interest from mum and dad investors to this extent," she said.
"It appears the market's rebound from the lows in the GFC is fresh in their memories, and there's a determination to make sure they don't miss out on any rally."
The figures from NAB come after the Australian Securities and Investment Commission (ASIC) in May found an increase in everyday investors trying to 'time' the market, with 'risky' derivatives also gaining popularity.
Nabtrade's report also found retail investors were looking for sharemarket bargains, moving away from 'blue chip' stocks such as the big four banks, BHP, Rio Tinto and others.
Ms Dale labelled these everyday investors as "contrarian", favouring more volatile shares such as Webjet, Flight Centre, and Zip Co (a buy now pay later platform).
"As this rapid growth has slowed steadily, so too have we seen a change in the focus of retail investors edging away from the comfort of blue chips," she said.
"There's often a perception that retail investors are naïve and run at the first sight of trouble.
"But our data shows quite the opposite: There was strong buying in the most manic days of the fall and investors willing to take profits in the strongest days of the rally."
In February, nine of the top ten most popular ASX200 stocks traded on the NABTrade platform were blue chips - the big four banks, Fortescue, CSL, BHP, Woodside, Telstra and others.
In May, the top ten included Webjet, Flight Centre, Qantas, Afterpay and Zip Co.
From February through May, NAB shares were the most traded ASX200 shares on the nabtrade platform.
Need somewhere to store cash and earn interest? The table below features introductory savings accounts with some of the highest interest rates on the market.
Lender

---

4

0

0

0

$product[$field["value"]]

$product[$field["value"]]

$product[$field["value"]]

More details

FEATURED

Online Saver (Amounts < $499999)

0

200

0

$product[$field["value"]]

$product[$field["value"]]

$product[$field["value"]]

More details

PremiumSaver (Amounts < $250k)

3

0

0

0

$product[$field["value"]]

$product[$field["value"]]

$product[$field["value"]]

More details

0

10

0

$product[$field["value"]]

$product[$field["value"]]

$product[$field["value"]]

More details

4

0

0

1

$product[$field["value"]]

$product[$field["value"]]

$product[$field["value"]]

More details

WebSavings Account (New Customer) ($2,000+)
Rates based on a savings balance of $10,000. Sorted by total interest rate. Refer to providers' websites for bonus rate conditions. Note that the base rate will apply once the introductory term has passed. Rates correct as of June 27, 2022. View disclaimer.
CommBank launches new money-saving app feature
In the CommBank app, customers will start to see a new money-saving feature called the 'Coronavirus Money Plan'.
The plan will create actions and tasks suited to a customer's circumstances based on COVID-19's level of impact on that particular customer.
With the new app features, customers can:
Get a clear picture of their finances with Cash Flow view
Claim money they might be entitled to on Benefits Finder
Review bills and spending with Spend Tracker
Make it easier to tailor repayments or seek financial assistance
Create an emergency budget
Build up an emergency fund with Goal Tracker.
The feature comes after research commissioned by CommBank found 44% of Australians are 'greatly concerned' about the future impact of the pandemic, while more than half claimed a 'reasonably high level of personal impact'.
---
Latest Articles