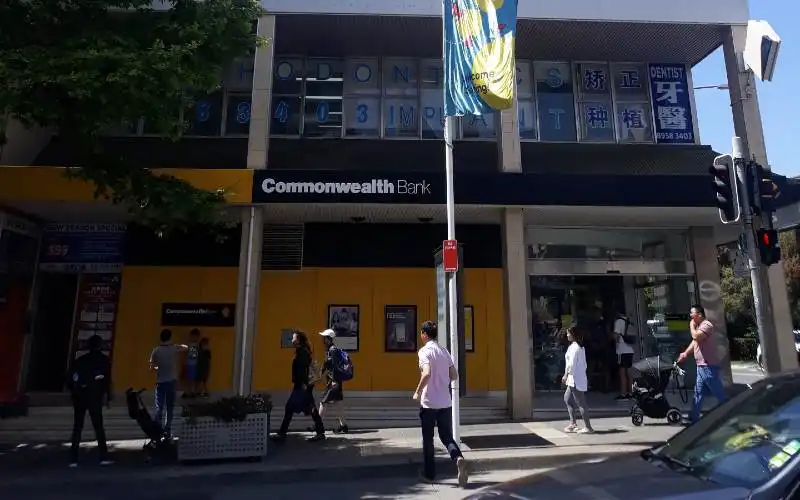 Queensland has become the latest state to ditch school banking programs like Dollarmites, following a damning review by the corporate regulator.
Commonwealth Bank's Dollarmites program will be removed from Queensland schools when the Department of Education's contract with the bank expires at the end of July, while other school banking programs will also be banned.
The state's Education Minister Grace Grace made the announcement on Monday, saying that Queensland students already receive extensive financial literacy education and that school banking programs like Dollarmites offer questionable benefits.
"Our schools are now giving them skills to help manage their money responsibly while being cybersafe and avoiding the potential pitfalls modern technology can bring," Ms Grace said.
"Students from Prep to Year 10 are taught the Australian Curriculum and teachers use the 'MoneySmart' resources to tailor lessons to suit different age groups - from counting money and saving up for a teddy bear's socks to understanding the hidden costs of a mobile phone contract.
"This decision is in the best interests of our students."
---
The table below features savings accounts with some of the highest interest rates on the market.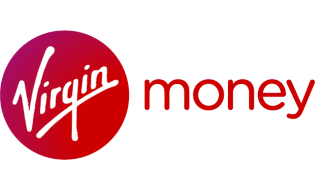 Advertisement
Boost Saver - Savings Account
Highest
variable rate
1.50%†
Base
variable rate p.a.
0.10%
BOOST YOUR SAVINGS with up to 1.5% for the first 3 months
Product Features
Red Hot Intro Rate of up to 1.5% for the first 3 months
Enjoy up to 1.2% thereafter
Bundled with the Virgin Money Go transaction account
---
Queensland is the latest state to ban controversial school banking platforms, following the release of an independent review by the Australian Securities and Investments Commission (ASIC).
The ASIC report, released last year, found that school banking programs couldn't be proven to improve savings behaviour and exposed young children to "sophisticated advertising and marketing tactics".
The report also found that school banking program providers fail to disclose that a strategic objective of these programs is customer acquisition, with 61% of surveyed parents saying programs like Dollarmites are "just a way for banks to get future customers".
Read more: Why isn't financial literacy its own subject in schools?
CHOICE calls for Australia-wide ban of school banking programs
Victoria and the ACT have already banned school banking programs, and consumer organisation CHOICE has called on other states and territories to follow suit.
"It's time to get Dollarmites out of all schools across Australia. Dollarmites is a corporate marketing exercise disguised as financial education," CHOICE Banking Expert Patrick Veyret said.
"It's only a matter of time before the other states and territories act on this marketing program targeted at Australian kids.
"Commonwealth Bank has had a free ride in our schools for over 90 years, signing up customers for life and all the debt that comes with it."
Mr Veyret added that CBA should "cut their losses and donate to independent financial education programs instead".
"The Queensland Government have done the right thing by Queensland kids."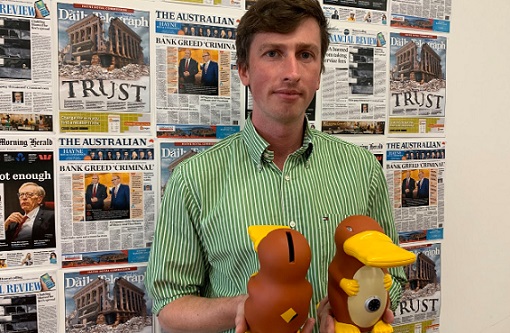 Pictured: CHOICE Banking Expert Patrick Veyret. Image by CHOICE.
In February, the New South Wales Legislative Council nixed a motion calling on the state government to ban school banking, which was voted down with a majority of 29.
Liberal MP Taylor Martin said it was up to individual schools whether or not to offer school banking programs.
"New South Wales school principals, in consultation with their school communities, are empowered to make decisions and select programs to run in their schools, based on student need and community context," Mr Martin said.
"Individual schools can choose to participate in school banking programs, and they are bound by the department's policy and guidelines on how schools manage relationships with businesses."
Mr Veyret said NSW's education minister needs to take a hardline stance on school banking.
"In NSW, even lender IMB dumped their school program, recognising after ASIC's report that school banking isn't sustainable anymore," Mr Veyret said.
"Education Minister Sarah Mitchell needs to kick bank marketing out of New South Wales schools and has an opportunity to support children with high-quality and independent financial literacy programs."
Mr Veyret said it's time for other states and territories to ditch school banking programs.
"There's no place for multi-billion dollar financial corporations, especially those with a rap sheet as long as Commonwealth Bank, in our schools.
"It's heartening to see Victoria, the ACT and now Queensland act on banning predatory school bank marketing. It's time for Dollarmites to call it a day and the rest of the country to act."
---
Photo by Pawan Kawan on Unsplash