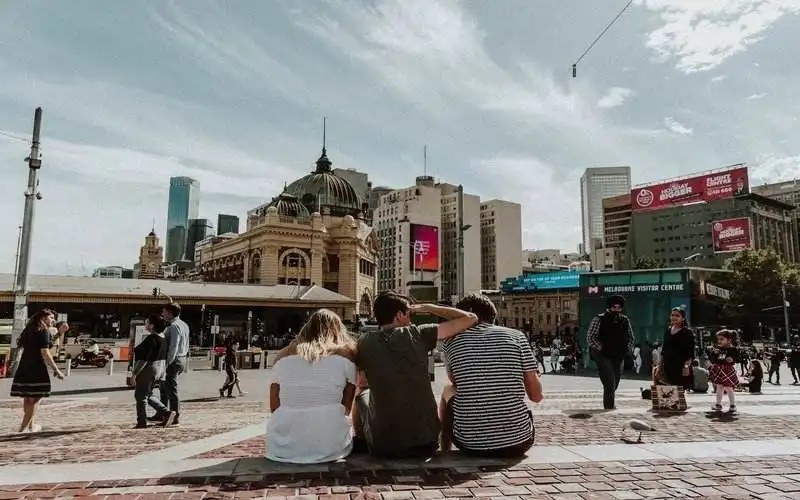 Photo by kevin laminto on Unsplash
A new survey has revealed teenagers have lost their jobs, pocket money and even their phones as a result of COVID-19.
The survey of 1,000 parents of teens, conducted by Financial Basics Foundation, found 13% of teenagers had lost their jobs during the pandemic and 15% had their hours cut.
Foundation chair Brigid Leishman said the economic shock from the pandemic varied between households.
"While 13% of parents admitted struggling to make ends meet since the crisis began, another 17% said they were able to spend less and save more during lockdown," Ms Leishman said.
"A quarter of respondents had completely overhauled their budget during COVID-19 and, for some, their teenagers have to miss out on pocket money or their mobile phone."
Need somewhere to store cash and earn interest? The table below features introductory savings accounts with some of the highest interest rates on the market.
The survey found the pandemic had seen 70% of households change their budget in some way, while almost three quarters of households had some conversation with their children about the financial challenges of COVID-19.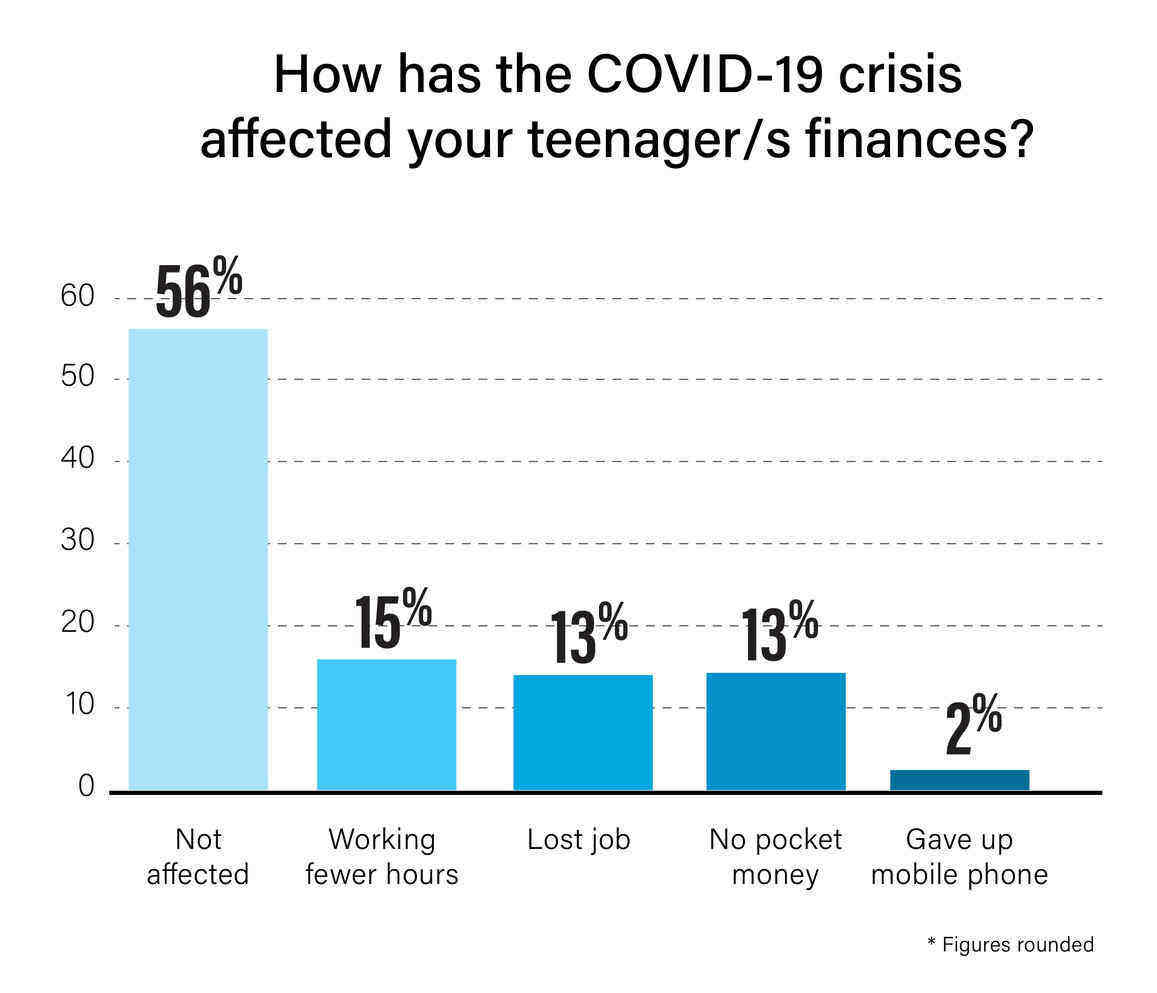 Source: Financial Basics Foundation
Ms Leishman said now more than ever it was important to arm teenagers with financial literacy skills.
"The survey shows 25% of parents feel very anxious about their child's financial future and 24% have not shared their money concerns with their children," she said.
The survey also showed half of respondents had accessed some financial support throughout the pandemic, such as JobKeeper, rent relief, early access of superannuation, and payday loans.
"Some had to arrange school fee payment plans, suspended car leases and even received food from a charity," Ms Leishman said.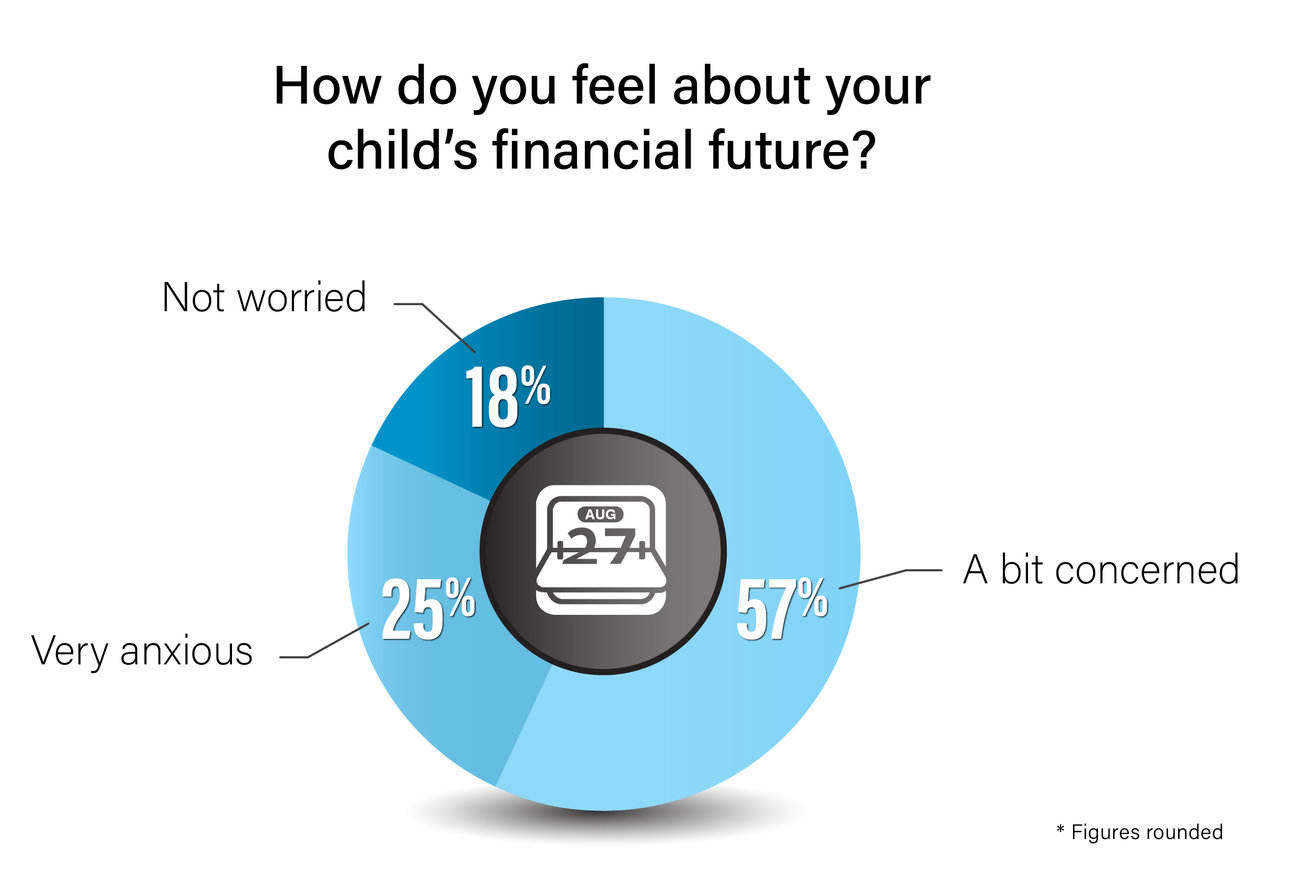 Source: Financial Basics Foundation
The survey was released in conjunction with the launch of the 2020 Suncorp ESSI Money Challenge, a free online financial literacy competition for high school students.
Chris Fleming, Suncorp Executive General Manager Consumer Banking, said financial literacy was a vital longtime life skill.
"The current economic environment reinforces the importance of teaching young people how to make good financial decisions including how they can handle any positive or negative shocks to their finances," Mr Fleming said.
"Understanding and managing finances is an extremely important skill and helping teenagers build their financial literacy is part of our commitment to providing inclusive financial services and increased financial resilience within our community."
Data from the Australian Bureau of Statistics suggest young people have been worst affected by job losses since the pandemic began.
There have been over 300,00 job losses among under 35s since the start of the year, with an unemployment rate of 13.9% by June for 20-24 year olds.
In comparison, the unemployment rate for 35-44 year olds was 5.4% in June.
---
Latest Articles