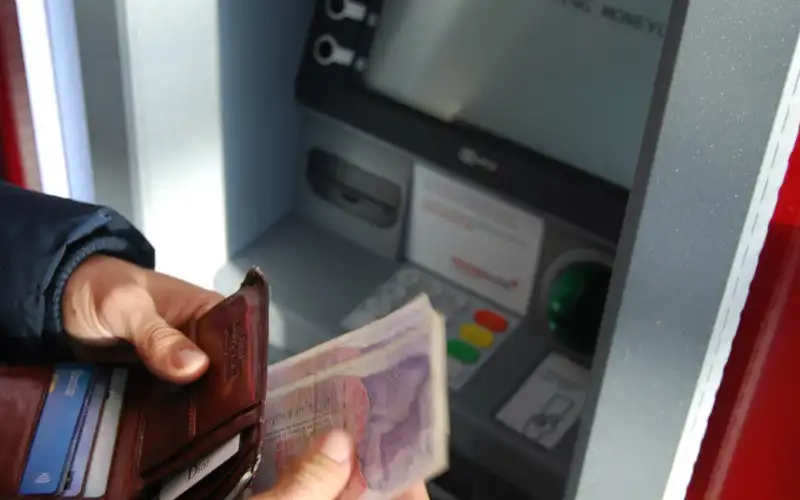 Digital bank Up has today announced the removal of its $5 foreign ATM withdrawal fee for customers.
Unlike several other financial providers that offer free overseas ATM withdrawals, there's no qualification criteria that needs to be met, such as a set number of deposits or transactions made each month.
The fee removal makes the 'Up Everyday Account' an even more attractive prospect for consumers, given it already featured 0% foreign exchange fees.
An Up Bank spokesperson told Savings.com.au the removal of the fee brought the account more in line with their beliefs.
"International ATM withdrawal fees have always felt a little out of place on Up, and we've been working to remove them for a long time.
"We hope now that more people will use Up when they travel or buy things online."
Up Bank warned that customers may still be charged a fee by some ATM operators.
The neobank said that even before the removal of the ATM fee, the account offered better value than more traditional players in the market.
"Funnily enough, depending on how much you're withdrawing, we've found that because of our great exchange rate, often it's been cheaper to use Up to withdraw from ATM's even despite the $5 fee and operator charges.
"That's even better now without the $5 charge."
Indeed big four bank customers can expect to be charged around a 3% foreign exchange commission on top of a $5 ATM withdrawal fee.
Up Bank joins a select number of financial institutions who have ditched foreign ATM withdrawal fees, such as Citi, HSBC, ING, Macquarie and fellow neobanks UBank and Xinja.
Up Bank's spokesperson said the features found on the bank's app set it apart from competitors.
"For people who shop online or travel, Up is one of the most competitive cards there is for making the transaction itself, but it also helps in other really intuitive ways, like showing you both the amount you spent in the foreign currency alongside the AUD amount.
"Our spending insights and transaction tagging work all over the world."
Who are Up Bank?
Up Bank launched in October 2018, backed by one of Australia's largest banking institutions, Bendigo and Adelaide Bank.
It currently offers a transaction account (the Up EveryDay Account) and a savings account (the Up Saver Account) while offering the ability create 'sub-accounts' to help with savings goals.
Its app offers interesting features like 'The Naked Truth' which allows users to see when, where and how they spend their money, and 'Kill Bills', which predicts upcoming charges automatically and generate reports to help with budgeting.
In April last year, co-founder Dominic Pym told Savings.com.au Up Bank wasn't interested in people who are looking for the best rate, but a better banking experience.
"There's a whole bunch of customers in our experience that value other things besides the best rate, or in addition to competitive rates such as usability, travel benefits, ease of use, innovation, customer experience, constant improvement, superior technology, instant services and more," Mr Pym said.
Ironically, Up Bank offers one of the most competitive savings account interest rates in Australia at the time of writing, with up to 2.25% p.a. for those that meet the conditions.
---
Latest Articles