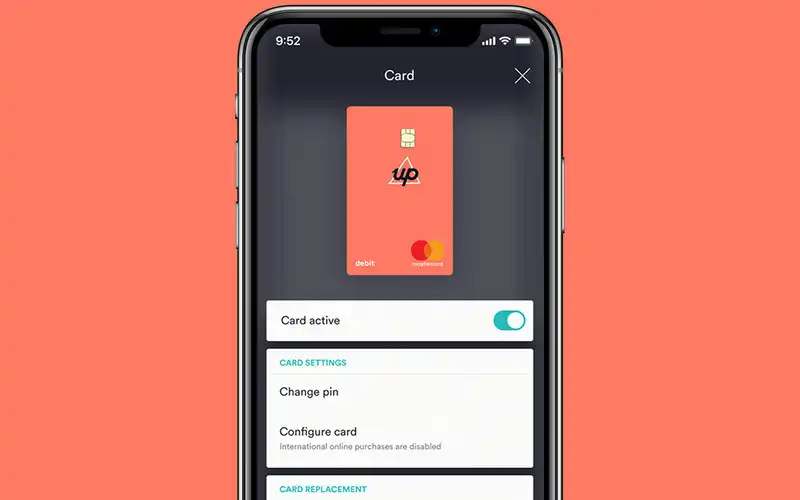 Image source: Up
Neobank Up has announced it will be cutting its savings account interest rate by 25 basis points next week.
Up, which experienced massive deposit growth last year, announced in a note to customers that as of Wednesday, 15th July 2020, its Up Saver interest rate would see a 25 basis point cut.
This would take the maximum interest rate from 1.85% p.a. down to 1.60% p.a. - comprising of a base rate of 0.10% p.a and a bonus rate of 1.50% p.a.
Conditions to earn the bonus rate - reached by making five transactions from a linked Up account per month - remain unchanged.
This is the second time since the last cash rate cut that Up has cut its savings account interest rate, having lowered its rate from 2.00% p.a. to 1.85% p.a. in early April.
In mid-March, Up reduced its total interest rate from 2.25% to 2.00% p.a.
Up Co-Founder Dominic Pym told Savings.com.au that Up has maintained a competitive interest rate since launch.
"Pricing interest competitively keeps our business sustainable. While we've been able to keep our rates relatively high, from time to time every bank, including Up, needs to make rate adjustments," Mr Pym said.
"However a competitive interest rate is just one of the ways we help our customers save money."

According to Mr Pym, the other ways Up helps customers save is by "helping customers reconnect with their money and to take the stress and anxiety out of money."
"When RBA interest rates are low, like they are now, it's more important than ever to help customers understand where they're spending their money and how they can easily save by avoiding hidden and monthly charges, and through features like automatic Round Ups and Boosts, and Pull to Save," he said.
"Other tools like automated Salary Splits also help customers save each payday."
Need somewhere to store cash and earn interest? The table below features introductory savings accounts with some of the highest interest rates on the market.

Westpac offers 3.00% p.a. rate to under 30s
There haven't been too many interest rate changes among savings accounts lately, with term deposit rates seeing more action.
However, one major piece of savings account news comes courtesy of Westpac, which yesterday announced it is offering a 3.00% p.a. savings account rate for people aged under 30 with a maximum account balance of $30,000.
This is comfortably one of, if not the highest savings account rate in the market, and is available to any under 30s who:
Increase their balance each month

Make five debit transactions with a linked Westpac spending account each month
If customers do not manage to increase their balance, but they do make five or more debit card transactions in the month, a rate of 2.40% p.a. will apply, which is still ahead of many competitors' rates - read more about the details of this new interest rate here.
The regular Westpac Life account for anyone over 30 attracts a much lower rate of 1.00% p.a, which includes a 0.40% p.a. standard variable rate and a 0.60% p.a. bonus rate for growing the balance each month.
See how the big four banks' savings accounts compare in the table below - note Westpac's rate below is the standard Westpac Life product.
---
Latest Articles