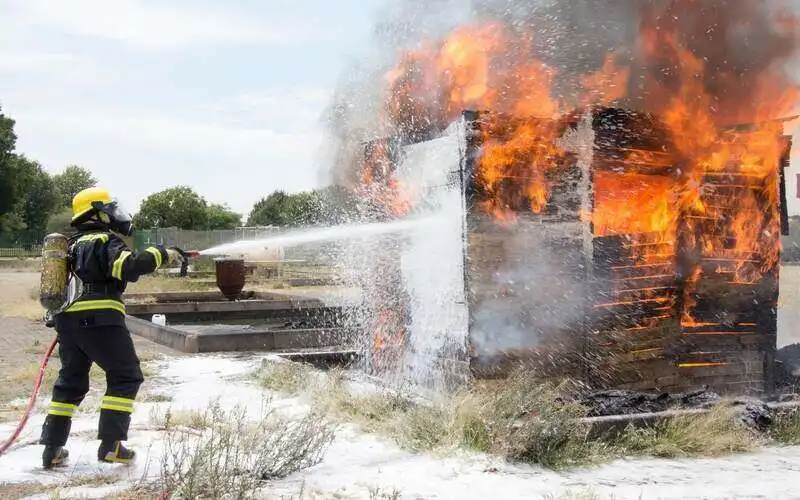 With JobKeeper ending in just a few days, Westpac economists have predicted a minor "fiscal slope" instead of the once feared fiscal cliff.
Ahead of JobKeeper's expiry on 28 March, much speculation has been made on the effect this will have on not only the personal finances of recipients, but on the broader economy as well.
With the $650-$1,000 fortnightly payment becoming $0, the Treasury yesterday estimated between 100,000 and 150,000 jobs could be lost as a result.
This is a similar number to those predicted by the likes of Commbank (110,000 jobs) and at least 125,000 by labour market economist Jeff Borland.
Westpac economists Besa Deda and Matthew Bunny estimate around 60,000 to 140,000 people will be out of work.
"Some people will find a job quickly in the recovering jobs market and some people may drop out of the labour force for a time," Westpac Business Bank Chief Economist Besa Deda said.
"Job losses are likely to be concentrated in industries exposed to travel restrictions and ongoing social-distancing regulations – accommodation and food, arts and recreation, travel agencies and related services and air transport.
"These industries have more employees working zero or low hours."
Analysis yesterday by the Australia Institute suggested these new job losses (up to 150,000) would almost wipe out the fall in unemployment (202,700 jobs) seen since it peaked at 7.5% in July 2020.
"It is staggering to believe the Government would even consider implementing a policy change that would cost up to 150,000 people their jobs, especially in the middle of a recession," Australia Institute chief economist Richard Dennis said.
However, Ms Deda pointed out several reasons why the end of JobKeeper won't be as disastrous as some think.
"The end of JobKeeper will only temporarily slow the recovery and the broader "fiscal cliff" we once feared has actually been averted," she said.
"The support provided by JobKeeper has already stepped down significantly. At its peak in 2020, around 3.6 million workers were on JobKeeper.
"By the end of January, that number had shrunk to 960,000. When JobKeeper ends in a few weeks, the figure should be lower again."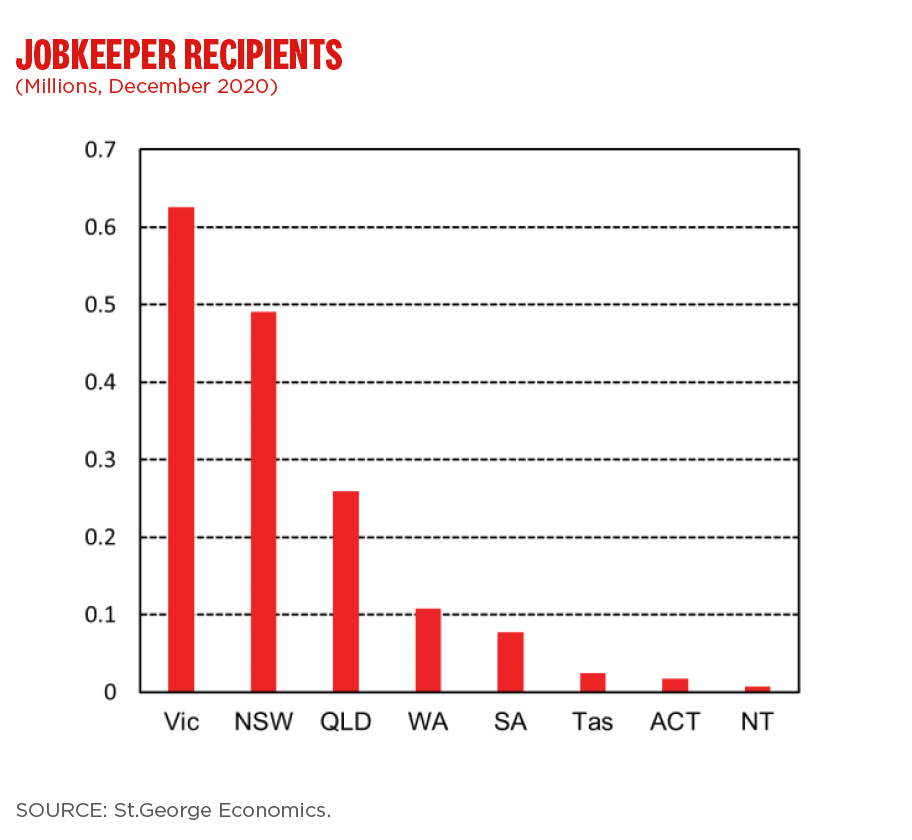 "Blistering" December economic growth of 3.1%, a significant decline in the unemployment rate, low interest rates, infrastructure spending, soaring house prices and of course the vaccine rollout were all listed as factors.
"Encouragingly, leading indicators of labour market demand, such as job advertisements and vacancies, point to further jobs growth over the coming months," Ms Deda said.
"Inevitably, there will be job losses in coming months and a temporary slowing in the recovery in the labour market. Of course, it is difficult to know precisely how many people will lose their jobs.
"We're predicting a baseline scenario where the unemployment rate remains near the current level until the end of June before it resumes declining to end the year at a lower unemployment rate – a relatively quick improvement compared to prior recessions."
JobKeeper-reliant industries like hospitality, accommodation, arts, and travel are still more likely to be harder hit.
"These industries have more employees working zero or low hours. However, the government's recent support package for the travel, tourism and aviation sectors should help ease some of the pain when JobKeeper ends."
Will millions face poverty and rental stress?
Not everyone is as convinced there won't be severe consequences to JobKeeper and the JobSeeker supplement ending.
Dr Simone Casey of the Future Social Service Institute at RMIT University said in The Conversation that as many as 2.6 million Australians on income support payments will be below the poverty line next month.
According to Dr Casey's research, this could lead to extreme rental stress and increased poverty, as the average renter on income support would have only $17.57 per day to meet basic costs after housing.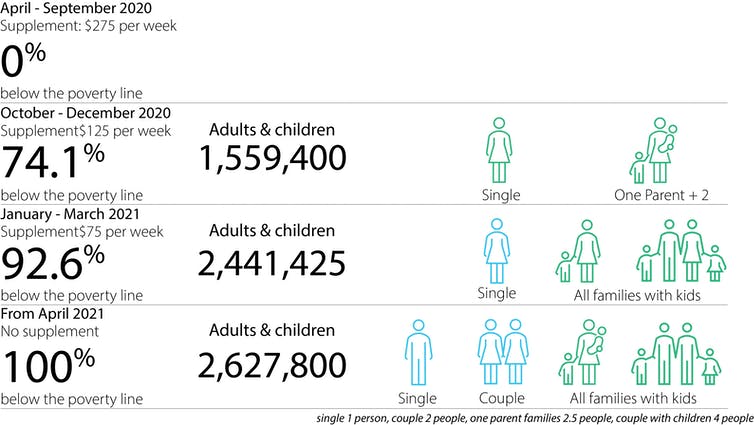 Source: The Conversation.
"So how can governments prevent people from falling off the rental cliff? It is unlikely to be achieved by introducing cut-price flights to Far North Queensland," Dr Casey said.
"A new range of strategies will be needed. These include options advocated by ACOSS and others to increase the maximum rate of Commonwealth Rent Assistance by 50%, increase the JobSeeker base rate above the poverty line and introduce rental stress grants targeted at individuals who need help.
"Over the longer term, there is also a need to adopt strategic approaches to increase the supply of affordable rental housing such as those recommended by researchers at the Australian Housing and Urban Research Institute (AHURI)."
Related resources:
DSS up at estimates today. The latest published data on income support recipients is for 12 March - there were 1,309,288 recipients of JobSeeker Payment and Youth Allowance (Other) - down around 1 per cent from the end of February
Source: https://t.co/OBj3xcUVdA pic.twitter.com/zZK3SwkaKZ

— Michael Klapdor (@whobekindto) March 24, 2021
---
Photo via Hush Naidoo on Unsplash