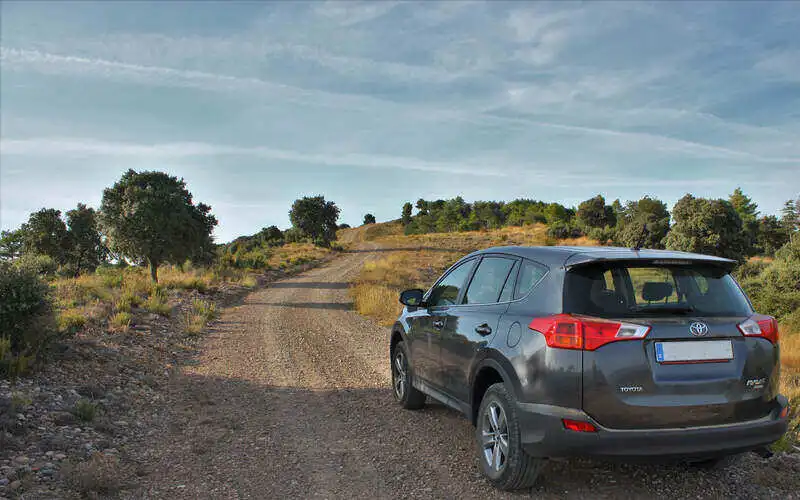 After a horror show in 2020, applications for car and auto loans have seen a recovery in the first few months of this year, new data shows.
Equifax's latest Quarterly Consumer Credit Demand Index for the March 2021 quarter shows auto loan applications rose by 3.7% compared to the previous March quarter in 2020.
That's by far a more positive change compared to the 15.3% fall Equifax recorded in September 2020 and the 2.8% quarterly drop in December.
This follows other recent trends showing car sales and purchases are recovering, after new car sales saw record monthly declines during the early pandemic months.
According to recent Australian Bureau of Statistics data (ABS), Spending on cars skyrocketed 31.8% to end the year, the largest increase ever recorded.
Equifax's data shows demand for auto loans grew in every state bar Tasmania and the ACT.
---
In the market for a new car? The table below features car loans with some of the lowest fixed and variable interest rates on the market.
Overall, credit demand fell by 14%, despite some categories recording an increase in applications.
That's still a better result than previous quarterly index figures, which recorded a 21.9% and 30% decline in December and September 2020 respectively.
Home loan demand up nearly a quarter
Perhaps unsurprisingly given recent property market news, demand for mortgages grew 23.5% in the first three months of the year compared to the same time in 2020.
Every state and territory recorded sizeable increases, with the smallest belonging to Victoria at 15.2% growth:
NT (+50.5%)
WA (+48.6%)
QLD (+33.4%)
ACT (+31.5%)
SA (+25.9%)
NSW (+24.5%)
TAS (+18.4%)
VIC (+15.2%)
According to Equifax General Manager Advisory and Solutions Kevin James, the market is showing a shift to asset-based lending, with mortgages and auto loans proving more popular than liabilities like credit cards and personal loans.
"Ultra-low interest rates are enticing more people into the market, but (are) also an incentive for homeowners to refinance in the quest to find a better rate," Mr James said
Australia's median house price hit a new record high of almost $900,000 in March, and Equifax's demand index typically coincides with higher prices.
Buying a home or looking to refinance? The table below features home loans with some of the lowest interest rates on the market for owner occupiers.
Buy now, pay later sees an increase
Buy now, pay later (BNPL) applications increased by 3.7% annually in the March 2021 quarter, despite following a 13.2% decline in the previous quarter.
Every state except for Tasmania and Victoria saw an uptick in BNPL demand, with New South Wales seeing a 7% rise.
However, those two states still saw a recovery on the last quarter.
NT (+123.5%)*
NSW (+7.0%)
SA (+6.5%)
QLD (+5.3%)
ACT (+2.8%)
WA (+2.0%)
TAS (-1.9%)
VIC (-1.3%)
*Low volumes.
"Demand for BNPL continues to come from Generation Y and Generation Z, but there are signs this cohort may have reached saturation," Mr James said.
The younger generation – Generation Z – may soon catch up as they accounted for 26% of total applications.
"The lowest share remains with the baby boomer generation, not unsurprisingly since many are in retirement."
Since December 2020, the BNPL market has seen new entrants such as Commbank BNPL and PayPal Pay in 4 to rival traditional powerhouses Afterpay and Zip.
Related: Why buy now, pay later is so popular with millennials.
Personal loans, credit cards still struggling
Every single state reported a decline in personal loan and credit card applications, which fell by 14.5% and 28.9% annually in the March quarter respectively.
These falls are smaller than the previous quarter (32.3% and 39.5%), but still mean these lending categories have now fallen for seven consecutive quarters (12 for credit cards).
"Despite signs that the market may be moving towards post-COVID recovery, credit card demand continues to decline," Mr James said.
"The reduced economic activity in Victoria from their second lockdown didn't help, but ultimately a change in consumer behaviour is pushing credit cards out of favour."
Victoria recorded the lowest demand for credit cards at -30.9%, while the ACT had fewest personal loan applications (-25.4%).
---
In the market for a personal loan? The table below features personal loans with some of the lowest interest rates on the market.
Personal loan interest rates have seen some major decreases by big lenders recently, including Westpac and NAB, to try and entice customers back.
For credit cards meanwhile, American Express has launched a new 'cash back' card it calls the best in the market, but the trend away from these products continues.
Credit card debt accruing interest fell by 25% throughout 2020, and the number of cards in circulation dropped 7%.
---
Photo via Flickr