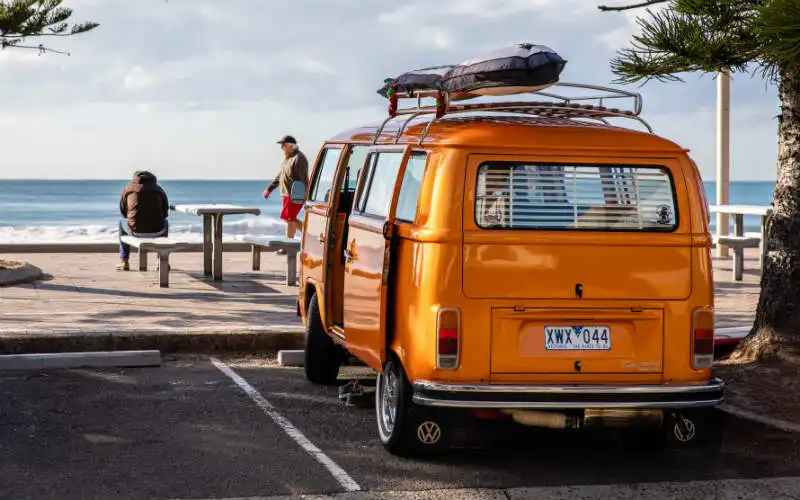 Car loan pre-approval can give you a serious leg-up in the buying process, and can also lead to some serious savings.
What is a pre-approved car loan?
A pre-approved car loan is an indication from a lender that you are eligible to apply for a car loan of a specified amount, having assessed your credit rating, liabilities and assets. Entering a car dealership with car loan pre-approval can help speed up the car buying process, as both parties are aware of what you have to spend.
Pre-approval isn't a guarantee of the loan itself, so you'll still have to contact the lender again (whether that's online, over the phone or in a branch), for settlement. But it can be a good way to get ahead of the game and fast-track your way to a funky new set of wheels.
In the market for a new car? The table below features car loans with some of the lowest interest rates on the market.
Approval in 24 hours
Balloon options to reduce repayments
No ongoing fees, no discharge fee
Rates based on a loan of $30,000 for a five-year loan term. Products sorted by advertised rate. Rates correct as of October 28, 2021. View disclaimer.
What are the benefits of car loan pre-approval?
A pre-approved car loan can be beneficial in that it grants you the power of knowing what you can afford before you go out to buy a car. For example, if you've been pre-approved for a $20,000 loan, you'll limit yourself to cars within that price range. Dealers won't try to tempt you with a more expensive car, as they'll also know you have a set budget.
Having this knowledge and confidence in yourself and your ability to secure the affordable car you want can also give you an edge in negotiating the sale price of the vehicle. Without pre-approval, you may be at the mercy of persuasive car dealers whose job it is to squeeze as much money out of you as possible. Even if you're strong-willed, that intoxicating new car smell can sometimes override your better judgement!
Also, car dealers often push their own dealer finance options, so if you have a pre-approved car loan the dealer may offer you finance at an even lower rate. Just make sure you take into account all other costs too (like car loan fees) before you agree to either dealer finance or a loan.
Pros of a car loan pre-approval
A fixed budget to shop with
Faster buying process
Less chance of getting a dodgy deal
Greater negotiating power (on car and

interest rate)
Bear in mind too that you aren't locked into any one lender after they've pre-approved you. If you aren't happy with the limit you've been set, then you can try talking to another.
What are the drawbacks?
Pre-approval isn't available to everyone. After looking at your history and credit score, some lenders might not deem you an acceptable customer for pre-approval, which can be demoralising.
Let's say you do qualify for pre-approval though – what could be bad about knowing that you've been approved for a certain amount? Well, for one thing, that amount might not be enough for the car you had your heart set on, and can lock you into a certain subset of vehicles (unless you decide to get a loan from a different provider, which you're entitled to do).
Pre-approval also doesn't last forever. The industry standard length is between one and three months, with three being the most common. There are plenty of lenders who only offer pre-approval for one month, although in some cases you'll be able to renew it a further 30 days.
Cons of a car loan pre-approval
Not available from every lender
Not available for every car – some cars over a certain age won't qualify
You'll have a limited time to choose a car. Some people like to take their time before committing to such a big financial decision
You could be disappointed with the amount of money you're able to borrow
Do pre-approved car loans offer better interest rates?
Pre-approved car loans may give you access to better interest rates, but they aren't a specific type of loan and don't offer lower rates or fees themselves. This will come down to the type of loan you qualify for and the lender it's with.
As of 2021, the average interest rate for a secured car loan is about 7% p.a, while for unsecured loans the average rate is just over 10.50% p.a, according to Savings.com.au research. The lowest interest rate for secured car loans is 3.97% p.a, and the highest is 17.99%.
For unsecured loans, the minimum and maximum available is around 4.99% p.a and 20.25% p.a.
Savings.com.au's two cents
If you're in the market for a set of wheels, then there's no harm in seeking pre-approval from a lender first. This can not only help you narrow your search, but it can be a time saver as well, while also potentially securing you a better loan if you play your cards right.
---
Photo by Simon Rae on Unsplash