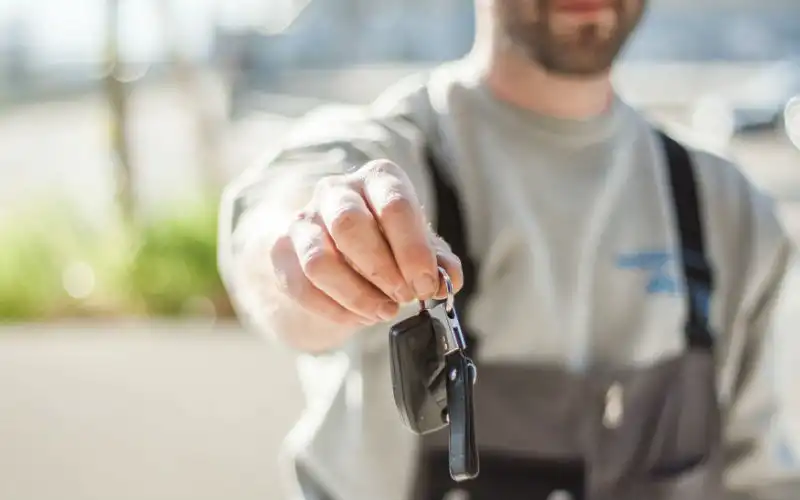 Looking to purchase a new car? Savings.com.au has compiled some of the lowest-rate car loans on the market this month.
This page provides a snapshot of the market for car loans, displaying some of the lowest interest rates available for:
Low interest fixed rate car loans – new cars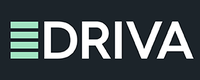 Advertisement
New & Used Car Loans
Product Features
Personalised rates from 15+ lenders based on credit score and vehicle age
Find your lender without hurting your credit score
Fully digital, streamlined application process
Loans available from $2,000 to $250,000
Advertised
Rate (p.a.) From
3.78%
Comparison
Rate (p.a.) From
4.33%
Product Features
Personalised rates from 15+ lenders based on credit score and vehicle age
Find your lender without hurting your credit score
Fully digital, streamlined application process
Low interest fixed rate car loans – used cars
Low interest green car loans
Low interest variable rate car loans – new cars
Low interest variable rate car loans – used cars
Other car loan guides & resources:
Car loan comparison
There are many factors to consider when choosing a car: the make, model, year, safety-rating, fuel-economy and the number of cupholders, just to name a few.
But when it comes to choosing a car loan, arguably the most important factor is the interest rate. It's vital you shop around when taking out a loan for a car as interest rates can massively vary between loans.
Car loan comparison rate
It's also important to be aware of the difference between a comparison rate and the advertised rate. The advertised rate is the annual rate of interest you'll be charged on your debt, whereas the comparison rate reflects the advertised rate PLUS the fees and charges you'll pay – giving you a truer depiction of the loan's actual cost.
For example, a car loan with an advertised rate of 6% p.a but a comparison rate of 9% p.a is likely to have large fees. All accredited lenders in Australia are legally required to display the comparison rate beside any advertised rate to make it easier for consumers to compare loans from different lenders. But comparison rates should only be used as a guide – it's important you look into all the fees and charges yourself before committing to anything.
See the different car loan fees and charges and how much they can cost here.
Car Loans in Australia
Cars are a passion for some but a pain for others – symbolising something akin to a cash-burning machine. Generally, a car will be the second most expensive purchase someone will make in their life – behind a house.
Most Australians don't have tens of thousands of dollars lying around to readily be able to buy a new car. This was evident in 2017 when research from a royal commission investigation found that 90% of all car sales are arranged through finance – 39% of those are arranged through dealerships, while the remaining 61% is financed from other sources, like banks.
Secured vs unsecured loans
You'll see some of the loans above are secured while others are unsecured, so what's the difference?
A secured loan is a loan that's guaranteed by an asset, usually the car itself. The lender uses this asset as security, so if you can no longer afford your repayments, they have the right to repossess the asset and use it to cover the remaining cost of the loan.
This added security allows the lender to offer a lower interest rate for a lot of secured car loans since they have the secured asset as a backup. When it comes to cars, lenders have different rules, but you'll generally have to provide details of the vehicle and be looking at a relatively new car.
Unsecured loans can be used for a wide variety of things, like a holiday, wedding or maybe even a gorilla. Whatever it's for, an unsecured loan doesn't have the security for the lender that a secured loan does, so these loans tend to have a higher interest rate, although this isn't always the case.
You might get an unsecured loan when buying an older car, or when buying the car as a gift for someone. They're generally harder to be approved for as they rely on whether you have a good credit history.
New vs used cars
You'll see in the tables above we've displayed loans for both new and used cars, so how much of a difference does that make?
When it comes to secured car loans you'll see that used car loans can have marginally higher interest rates. This is simply due to them being less reliable assets.
What difference does a good interest rate make?
Let's have a look at how much a small margin on your interest rate can make, using our car loan repayment calculator for a five-year loan.
| | Secured loan | Unsecured loan |
| --- | --- | --- |
| Loan Amount | $20,000 | $20,000 |
| Interest rate | 5% | 6.5% |
| Monthly repayments | $377.42 | $391.32 |
| Total loan payable | $22,645.20 | $23,479.92 |
So a secured $20,000 car loan over five years in this example could cost you around $800 less in total interest costs compared to an unsecured loan, assuming you're paying a pretty low-interest rate on each. Take this with a grain of salt though – it doesn't factor in several things like the fees on your car loan, what your balloon payment is, any possible introductory rates and whether or not your rate changes (if you take out a variable loan).
Frequently asked questions
1. Am I eligible for a car loan?
Your eligibility for a car loan will depend on a variety of factors such as:
The car model
Whether the car is new or used
The lender and the loan you're applying for
Your income
Your credit rating and history
Your assets and liabilities
Your history of savings
Having a bad credit rating doesn't disqualify you from getting car loans, but you might find it harder to get a good one.
2. How do car loan pre-approvals work?
A pre-approved car loan can be beneficial as it lets you know what you can afford before you go out to buy a car. To get a pre-approved car loan:
Compare car loan providers to make sure you've found the right one
Check your credit rating before applying
Gather all of the necessary documents (100 points of ID, income, proof of employment, assets and liabilities etc.)
Contact your chosen lender and tell them you want to apply for pre-approval
3. Can I apply for a car loan with bad credit?
If you have bad credit, you can boost your chances of being approved for a car loan by:
Being realistic in your expectations & picking a modest car
Being honest in your application
Save some money beforehand
Obtain stable employment
Clean up existing debts
Also work towards improving your credit history beforehand by paying bills and credit card repayments on time.
4. What are the common car loan terms?
There are lots of different car loan terms available, but most reputable lenders will allow terms between one and seven years, with 10 years usually the maximum. Your car loan term is how long it would take to pay off the car loan without any extra repayments.
5. What are the differences between secured & unsecured car loans?
A secured car loan is one where an asset (the car you're buying) is used as collateral against the loan, and can be reclaimed by the lender if repayments aren't met. Unsecured car loans do not use your car as security.
Secured car loans are generally less risky for lenders to provide than unsecured car loans, so they often have lower interest rates.
6. How to get a low interest car loan?
There can be many ways to get a low-interest car loan, but one of the best ways could be to maintain a clean credit history. This tells lenders you're a trustworthy borrower, making them more likely to give you a good interest rate. Also, don't forget to shop around to see which lenders are offering the lowest rates.
Secured car loans also tend to have a lower interest rate than unsecured loans.
7. What do I need to get a car loan?
Basic car loan requirements often include:
Proof of a steady, reasonably high income
Proof of identity: driver's license, Medicare card, passport etc.
Proof of residence
Proof of your ability to save money
Proof of your assets (like shares) and liabilities (like credit card debt)
Not having these on hand could reduce or eliminate your chances of having a loan application approved.
Savings.com.au two cents
Car repayments on top of rent or mortgage repayments, groceries and every other bill in life can be a real financial burden to those that have them. You can see in the examples above how much of a difference a good car loan interest rate can make. That's why it's worth your time to shop around and revisit this page to get an idea of which lenders may be offering market-leading rates.
Remember, just because you can borrow a certain amount doesn't mean you should, so stay within your means. More importantly, do your research not just on your loan but on your vehicle as well. Cars are a depreciating asset so make sure you pick a loan length suitable to the vehicle and your budget. The last thing you want is to be paying for a car that isn't drivable.
---
Photo by Negative Space from Pexels