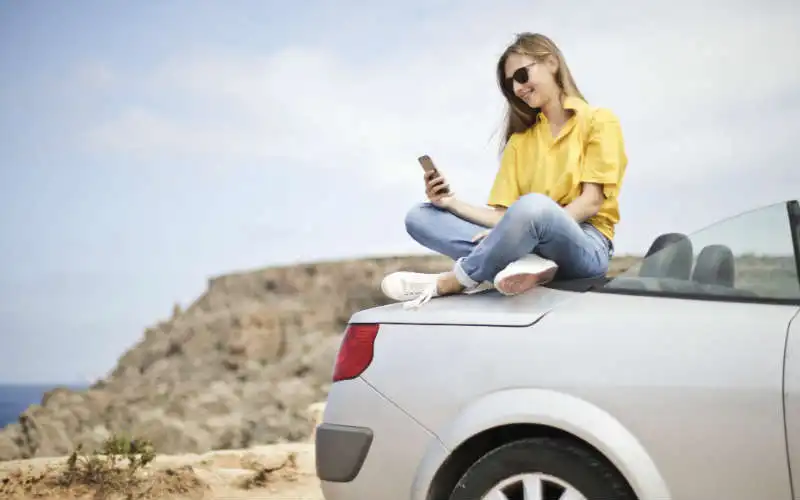 Photo by bruce mars from Pexels
First-time car buyer? No credit history? No worries! Here's a guide to getting a first car loan for students.
A brief checklist to getting your first car loan:
Buying your first car is a major life milestone. And if it's your first car, chances are you don't have any credit history yet. Which is fine, because you're probably young and only working casually as a full-time student. You haven't had time to gain a credit rating yet – or, until now, even had a reason to.
In the market for a new car? The table below features car loans with some of the lowest and variable fixed interest rates on the market.
Approval in 24 hours
Balloon options to reduce repayments
No ongoing fees, no discharge fee
Rates based on a loan of $30,000 for a five-year loan term. Products sorted by advertised rate. *The Comparison rate is based on a $30,000 loan over 5 years. Warning: this comparison rate is true only for this example and may not include all fees and charges. Different terms, fees or other loan amounts might result in a different comparison rate. Rates correct as of January 22, 2022. View disclaimer.
However, people without a credit history could be seen as risky to lenders. That's because your credit has never been road-tested (excuse the pun). While having no credit history isn't as bad as having a bad credit history (in the eyes of most lenders) it could present you as an unknown risk. A wildcard.
Getting a car loan approved when you're a student and don't have any credit history could be hard, but it's not impossible.
Here's how to do it.
1. Make a budget
Woah, hold your horses! Before you just rush in and apply for a car loan, you need to work out a budget first. Yep, the dreaded B word.
Take a good hard look at your income – how much can you (realistically) afford in repayments each week, fortnight, or month? How much money have you already got saved up? What's the gap between how much money you'll need for a loan and how much you already have in savings?
Tools like loan calculators can help you work out what you can (or can't!) afford to pay for a car. But remember that just because you might be able to borrow a certain amount for a car doesn't mean you should.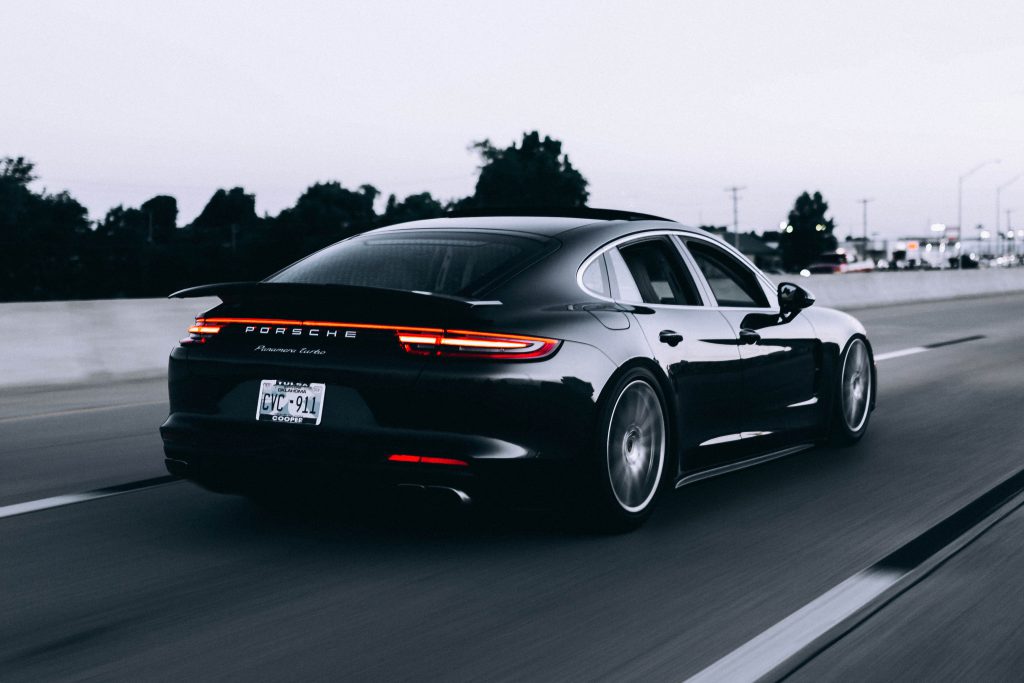 It's always wise to save for a down payment as it can not only help you negotiate your loan rate, but also give you a shorter loan term and save you money in the long run. Essentially, the less you borrow, the more money you have in the end.
It may be worth it to consider loan pre-approval if you want to know how much you can spend without having to worry about negotiating the price of the vehicle.
2. How can I pay for my first car?
Okay – so you've identified the car you want to get, and it's a $21,000 Toyota Corolla. Definitely not as cool as that $65,000 black Jeep Wrangler you had your heart set on, but way better for your wallet.
Now you've just got to pay for it, and unless the bank of mum and dad are handing out a loan, you'll need to take out a car loan.
A car loan is a financing option which allows you to purchase a new or a used vehicle. You borrow the money needed to cover the cost of the car and repay the money back over a set period of time (generally between one to seven years). You are charged interest on the loan which is added to your repayments.
There are a few different types of car loans out there. Depending on the kind of car you're buying and your current financial situation, here are the loans you might want to consider for your first car:
Secured car loans
This is the most common type of loan where an asset (usually the car you're buying) is used as collateral against the loan. If you can't meet your repayments, the asset will be taken off you to recoup the funds.
Read more about secured car loans here.
Unsecured car loans
Unsecured car loans don't require you to use the car as security against the loan – hence the name! Because of this, unsecured loans are risky business for a lender. To compensate for the risk, lenders can charge through the roof in higher interest rates and fees – and they definitely won't lend to just anyone. So if you haven't got a good (or any) credit history, you may struggle to get approved for an unsecured loan.
Read more about unsecured car loans here.
Secured and unsecured loans can then be divided into new car loans and used car loans:
New car loans
As you've probably guessed, new car loans are for new cars. Thank you, Captain Obvious.
New car loans are seen as being less risky, because the car can be resold for a higher amount. Interest rates for new car loans can be lower because of this, but you usually need to borrow more from the lender in the first place because new cars are obviously more expensive than used ones.
Most new (and used) car loans are secured – unless the car is too old to qualify as security, which we'll cover below.
Used car loans
No prizes for guessing which kind of car a used car loan is for. Used car loans are used for buying cars that are considered to be too old to qualify for a new car loan – according to the lender's standards.
Generally speaking, cars that are more than two or three years old are considered 'used' and would qualify for a used car loan.
However, if the car is more than five or six years old, it might actually be too old to qualify as security for a used car loan – in which case you may need to take out an unsecured loan instead.
Read more about buying used cars here.
3. Am I eligible for a car loan?
As a student, you're eligible for a car loan as long as you meet the lender's eligibility requirements. This means that you need to be over the age of 18, be an Australian citizen or permanent resident, and have a job or regular source of income.
Some lenders may have additional lending criteria, and won't lend money to applicants whose primary source of income is Austudy, Youth Allowance or Newstart.
If you're an international student or an exchange student, you generally won't be able to apply for a car loan. If you're in Australia on a study visa, it's highly unlikely you would be eligible for a loan, but it's always worthwhile checking with the lender directly.
4. What do I need to know about car loans?
When you're looking at loan options for your first car, it's important that you know how to compare them to make sure you're picking the right one for you.
Here are a few important things you should keep in mind:
The interest rate of the loan
Fixed rate car loans have an interest rate is fixed for the life of the loan. Repayments are always the same, making them easy to budget for. But if you want to pay out the loan early by making extra repayments, there may be additional fees involved.
Variable rate car loans are as you would expect, variable meaning they fluctuate whenever the lender decides to change its interest rate. Variable rate car loans are harder to come by, but there are some lenders who still offer them.
Any fees involved
You may be charged a few different fees for a car loan, such as upfront fees to cover the cost of setting up the loan or application fees. There are also ongoing fees to be aware of, such as monthly account-keeping fees, annual fees, fees to cover the cost of extra repayments, etc. If you close the loan early, you may be charged fees there as well.
How much you can borrow and how long you have to repay
Most people overlook this but it's important to take into consideration when looking for a loan. Have a look at the minimum and maximum loan amounts and use a loan calculator to work out if you can afford the loan.
The flexibility of the loan
Just like people, some loans are more flexible than others. Look out for whether you can make additional repayments or whether you can take advantage of any discounts for bundling additional financial products with the lender.
5. Where can I actually get a car loan?
You can get car loans from all sorts of lenders, such as banks, credit unions, building societies, P2P lenders, and any other finance companies. The finance arm of most car dealerships will also be able to offer you a loan. But be wary – while it can be more convenient, car dealerships have been known to jack up the price of the car to offer a lower interest rate than the banks. Sneaky!
Make sure you shop around and compare all your loan options before you start looking for a car. And if you do decide to finance your car at the dealership, agree on the price of the car before you negotiate the terms of the loan.
Important questions to ask your lender:
What's the interest rate?
Are there any application or ongoing fees?
Is the interest rate fixed or variable?
Can I get

pre-approval?
How long does

pre-approval

last?
Can I make extra repayments or lump sum repayments?
Is there a penalty for paying off the loan early?
How can I make repayments?
How can I check how much I have owing?
How can I qualify for a lower rate?
6. How to apply for a student car loan?
So you've made it this far and you're ready to apply for a loan. But before you can even think about rocking up to a dealer or a lender, you'll need to get all your paperwork together first that provides information about what you're like as a borrower/lender.
Remember, they're lending you money, so you need to prove to them that you're trustworthy and won't take all their money and do a runner/change your identity/move to Iran. Get it? I ran…
Anyway, to apply for a car loan you will need the following:
100 points of ID (at least). This can include your driver's license, passport, Medicare card, etc.
Proof of residence. This can include a utility bill, proof of enrollment to vote, etc.
Proof of income. This can include a current bank statement, two or three recent payslips, proof of employment and your employers' contact details. If you're self-employed, you'll generally need to provide two years' worth of tax returns.
Assets and liabilities, such as details on any property you may own, other loans you might have, any debts (such as credit cards) etc.
Lenders will want to make sure that you haven't just lied about everything, so provide contact details of people and organisations who can verify the information you've provided. These can include your accountant, employer, past finance lenders, or your landlord.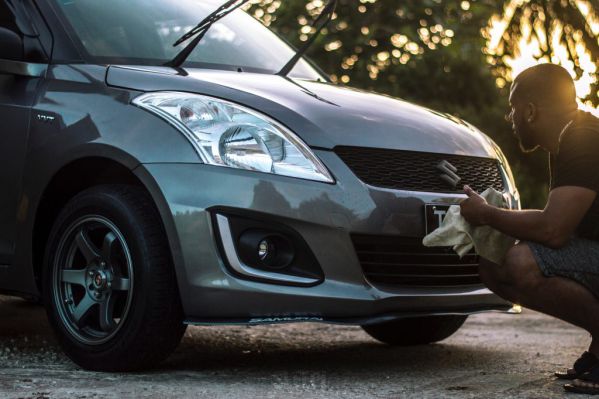 Assuming you've done all your research into the best loan for you, you can now go ahead and apply for your loan. With most lenders online, applying for a loan is a fairly straightforward process these days.
The process of applying for a car loan
The process usually goes as follows:
You fill out an application form
Your application form will then be reviewed by a credit officer
The lender will request to see your documents
If the loan is accepted, you'll have to sign it
Your loan will then be funded, either directly to the person or dealer you're buying the car from, or in the form of a cheque
*Keep in mind that if you're under the age of 18, you may not qualify for a standard car loan.
7. Can I get a car loan without a credit score?
A credit score is your personal finance history, which is shown as a number and is determined based on numerous factors such as:
Your age and address
Whether you meet bill payments on time or default on them
The type of credit (if any) you have against your name
Whether you meet credit repayments or default on them
Any bankruptcy or personal insolvency
The number of credit inquiries you have issued
If you're a student and only working part-time or casually, it's possible you don't have a credit score.
If you don't have any credit history, it is still possible to get a loan, but you'll have to prove that you're a safe bet for repaying the loan. You can do this by demonstrating the following:
Having a secure job with a regular income
Having a high enough income to be able to meet the repayments for the loan you want
Having no history (on your debit card) of dishonour fees, failed payments, or late payments on bills (Afterpay/Zip repayments

come into this)
Having evidence of saving some money from your income each month
If you have evidence of all these things, you stand a much better chance of getting your loan approved.
There are also a few other ways you can get a car loan as a student with no credit history:
Have a deposit saved
While it's not necessary to have a deposit saved to get a car loan, it can give you a better chance of having your loan approved. In some cases, if you don't have any credit history then you may be required to provide a deposit.
You might want to consider opening up a high-interest savings account to earn as much interest as possible on your savings to help build up your deposit. Here are some of the current highest interest savings accounts available in Australia.
Use a guarantor or a co-borrower
If you're a student and you want to purchase a car, a guarantor loan might be an option for you. A guarantor car loan is a loan that is secured by someone (usually a relative) who can guarantee to make the repayments if for some reason you default on your loan. The guarantor needs to have a good credit rating to secure your loan.
Guarantor loans are perfect for those who have little to no credit history (such as a student who's casually employed), but you should only apply for a guarantor loan if you know you can make the repayments. Otherwise, you'll be leaving someone else with your debt, which is not a very nice thing to do. Having a guarantor reduces the risk to the lender if you default on your repayments, and will make them more likely to accept your loan application.
You can also find a co-borrower to take out a joint personal loan, where you're both responsible for repaying the debt.
No credit check car loans
A lender that approves loans without running a credit check automatically assumes you have a bad credit history. Because they can't check your credit history, they will base their decision to lend you money on an assessment of your financial situation, employment status, your income and liabilities.
But a word to the wise: while you might be able to find some lenders who claim to offer car loans without running a credit check, they will probably hike up their fees and interest rates to compensate for the fact that you're a risky borrower.
No credit check car loans aren't widely available in Australia though, and some who claim to offer them may be scams.
Build your credit history
At the end of the day, having a good credit history will make it a lot easier to get approved for a car loan.
Of course, you could always take out a credit card and build a good credit history by consistently paying off the card's debt each month. But we're not advocating anyone take out a credit card if they don't need one, so you can still build your credit history by paying various bills on time (e.g. mobile phone bills or electricity bills – if you're living out of home and the electricity account is in your name).
Savings.com.au's two cents
Buying your very first car is a really exciting experience, but it can also be quite challenging too – especially when you're a student with no credit history.
Provided you do your research into the best loan for you, compare your options and put in a strong application, you'll be well on your way to getting your first car loan approved.
---
Latest Articles