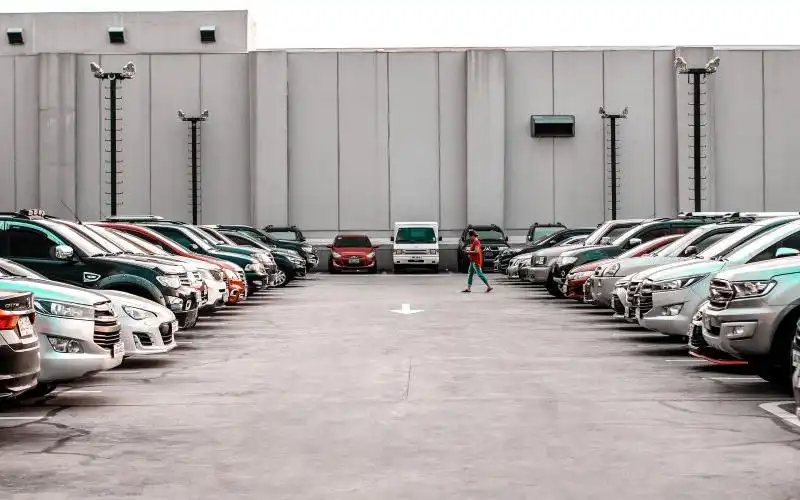 Used car sales have continued to grow in recent months, albeit at a slower rate of 1% in November, according to a Moody's Analytics report.
This coincides with new car sales posting their first growth month in nearly three years in November, and Australia officially being out of a technical recession.
Moody's Analytics reports from May through August, used car sale prices jumped anywhere from 6% to 11% on a monthly basis, while in November, price growth was just under 1%, with the truck/ute/SUV segment falling in price slightly.
Still, November 2020 prices are 33% higher than prices reported in November 2019, and in the truck/ute/SUV segment, prices are 45% above what they were last year.
In the market for a new car? The table below features car loans with some of the lowest interest rates on the market.
Approval in 24 hours
Balloon options to reduce repayments
No ongoing fees, no discharge fee
Rates based on a loan of $30,000 for a five-year loan term. Products sorted by advertised rate. Rates correct as of October 19, 2021. View disclaimer.
Moody's Analytics senior economist Michael Brisson said the traditional rules of depreciation may no longer apply.
"It could be said that this is no longer your father's used-car market where 20% of the vehicle's MSRP [retail price] was lost when driven first off the lot," he said.
"In November, and a bit more so in October, many low-kilometre utes were selling for more than 95% of their MSRP.
"Comparatively, astronomical price gains by utes over the previous six months have made some consumers reconsider a passenger car despite a secular change in preferences."
Moody's Analytics' report points to a simple supply-and-demand issue for the reason used car prices have skyrocketed, with constrained supply due to COVID-19, and fewer new vehicle sales meaning fewer trade-ins.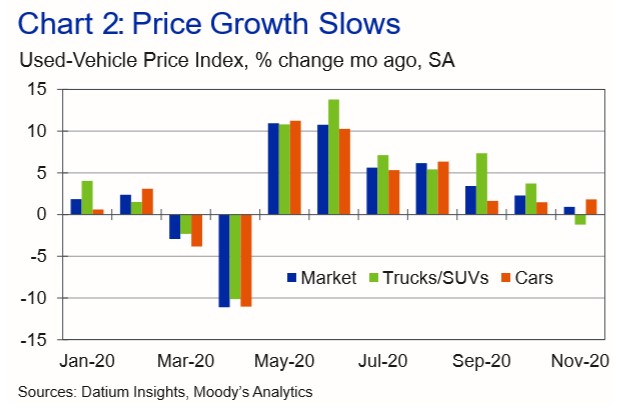 The used car market in 2021
Mr Brisson expects seasonally adjusted used vehicle prices to "turn south" as 2021 approaches.
"The price drop is not expected to be steep or sudden, but rather a slow turn and flattening as the economy returns to normal patterns of driving and vehicle usage," he said.
"If vehicle demand drops significantly as the virus is effectively managed and people are vaccinated, then many cars purchased for use during the pandemic may hit the market at once.
"In this case, prices will fall faster than currently expected. Still, this risk remains limited as people will likely hold on to their vehicles as things slowly return to normal."
The 'flattening curve' of used car sales prices in November could also be attributed to public transport, with routes searched up by nearly 30%.
Still, however, public transport use remains 25% below pre-pandemic levels, according to Apple mobility data.
Public transit use could return to normal in 2021, Mr Brisson says.
"Public transit offers convenience and affordability to many people, and the reasons people chose to use public transit before COVID-19 will again take hold once the virus is no longer a deciding factor," he said.
"This will lead to less overall demand for personal vehicles."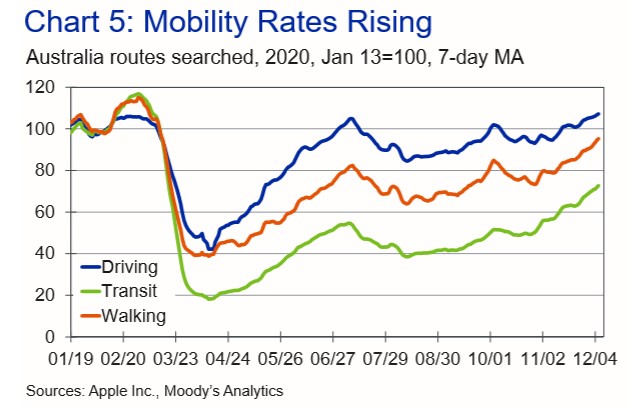 ---
Photo by Ruffa Jane Reyes on Unsplash