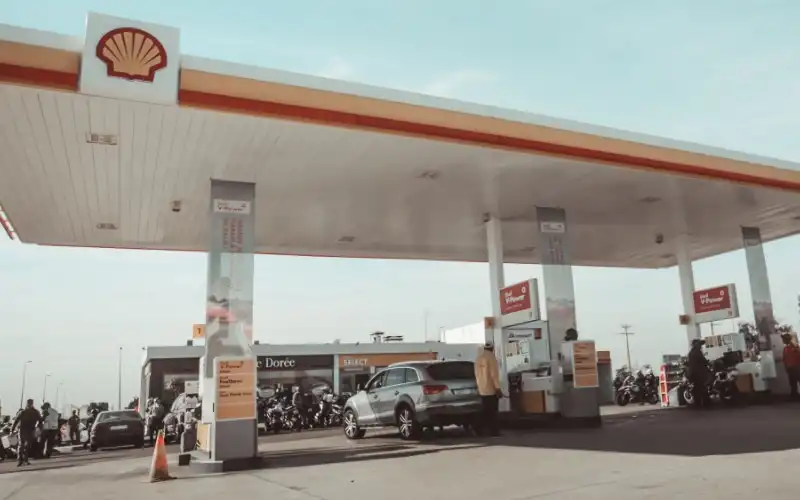 Getting a good deal on fuel seems harder with sharp fluctuations in prices, but various apps are out there to help save you a buck.
In Australia, we produce our own oil, but nowhere near enough to fuel our needs. Primarily we source our fuel to import from the Singapore market, so as prices rise there, we get hit, too. Someone sneezes in the South China Sea (where we find our oil)? Boom, price hike. That, and the retailers seem to be holding onto higher prices for longer. So, what can a motorist do? It ain't hard to be savvy, with many smartphone apps out there making it easier to find a good fuel deal.
In the market for a new car? The table below features car loans with some of the lowest fixed and variable interest rates on the market.
Approval in 24 hours
Balloon options to reduce repayments
No ongoing fees, no discharge fee
Rates based on a loan of $30,000 for a five-year loan term. Products sorted by advertised rate. *The Comparison rate is based on a $30,000 loan over 5 years. Warning: this comparison rate is true only for this example and may not include all fees and charges. Different terms, fees or other loan amounts might result in a different comparison rate. Rates correct as of January 21, 2022. View disclaimer.
What are the top fuel finder apps?
From a fuel finder app you want an easy-to-plug-in location and a range of fuel prices. These apps all offer that, plus a few other features.
Petty
Unlike the others in this list, Petty is a paid app, at $4.49 per year on the iOS App Store. However, it does offer a few distinct features, including Siri voice search so you can hunt for cheap prices while driving. On top of that, it also has a widget feature meaning you can see the price at your favourite fuel station on your iPhone's home screen. Another feature is 90-day historical trend data, so you can see averages and where your city is at in the petrol price cycle. Data is gleaned from NSW, Tasmanian, and Queensland state governments, making the data arguably more accurate than crowdsourced price data. As it stands, it is only available on iOS, however an Android app could be on the way, though "no promises" according to its developer.
7-Eleven
While not exactly a fuel finder app in the traditional sense, 7/11's app is interesting. The app appears to be unique among mainstream offerings as it allows you to 'lock in' your 7/11 fuel price. So, if you spot a good deal yet aren't ready to fill up, you can lock in that price for when you need to. Further, it allows you to browse the 7/11 fuel locations in your area to see which has the best price for the drop you're after. Additionally, it also offers specials and cheap deals on say, donuts and sandwiches, so it pays to check the app if you're filling up at 7/11 and feel like a snack.
PetrolSpy
PetrolSpy is probably one of the OG fuel finder apps. It has an interactive map with attractive prices in your area, which are crowd-sourced, although some states have automatic pricing data. It services all capital cities, but the fun doesn't stop there. It also shows historical fuel price graphs, and also gives you the chance to win a $25 fuel voucher every day. PetrolSpy sources data from Caltex, Costco, Coles Express, Woolworths, BP, 7 Eleven, 7 11, Shell, United, Metro Petroleum, Puma, and independent service stations.
MotorMouth
Another app that's been around for a while, MotorMouth is a Brisbane-based app, but provides pricing for all capital cities. It also splits up prices into 'price bands', with green indicating it's a good price, yellow for caution, and red for a rip off. This way, as cycles ebb and flow, you can know what's still a good deal and what isn't. This is also a convenient snapshot of how certain areas may also rip off their motorists, for example, at the time of writing, there are more green-labelled stations in Sydney's west, as opposed to Sydney's east.
GasBuddy
As the name might suggest, GasBuddy started off in the United States but soon found its way to Australia. It's another crowd-sourced pricing app, and in this author's experience is very easy to use, and even has accurate pricing data in regional areas, implying the user base is large. The app also has various challenges and leaderboards to encourage people to report prices. One point of difference is that unlike other apps mentioned above, it doesn't appear to have a desktop-based finder for Australia, so using the app is really encouraged.
Fuel Map
Fuel Map is another crowd-sourced pricing app. However, prices in Western Australia and Queensland are automatically updated through a deal with their respective governments. Fuel map also has an in-built logbook so you can keep track of expenses and your fuel economy.
Locally-based apps
A couple of state or locally-based apps are out there, including:
Queensland - RACQ Fair Fuel Finder: The Queensland automotive giant has its own fuel finder app, allowing you to punch in your suburb and the app shows you 'fair' prices in the area, and if prices are going up or down.

Victoria - Refueler: Refueler is another app that allows you to lock in your price, but this time with a focus on Melbourne, specifically southeast Melbourne. The brand says it is 'coming soon' to other locations.
Other resources
On the East Coast, particularly in Sydney, Melbourne and Brisbane, we are beholden to fuel price cycles, which feature peaks and troughs in fuel prices. These can be hard to predict, so in these areas it pays to keep your ear to the ground to find out what's happening with the cycle.
The Australian Competition and Consumer Commission regularly publishes fuel price cycle data, indicating the best times to fill up.
Additionally, various state governments have fuel price data available, which can be accessed by the everyday motorist. The states and territories to make fuel price reporting mandatory include Queensland, New South Wales, Western Australia and the Northern Territory.
At present, New South Wales is the only state to have its own app, called 'NSW FuelCheck'

Western Australia and Northern Territory have dedicated websites but no apps.
Queensland is trialling fuel price reporting. While Queensland doesn't have its own state-run app or website, it does feed this data to various apps, such as MotorMouth, PetrolSpy, and Fuel Map listed above.
With states requiring fuel price data to be inputted by the retailers, it's removing the reliance on crowd sourcing data, which could potentially be inaccurate or days old, particularly in regional areas.
Electric Vehicle Charger Finder Apps
With Australia's car fleet gradually going green, the ongoing dilemma electric vehicle motorists face is how to charge when out and about. Luckily, various apps allow you to find an electric charger, too, and include:
MyNRMA: Requires an NRMA membership to use.

NSW FuelCheck: NSW Government app.

Pumped Fuel: A startup based in Sydney.

Servo Track: Uses government-supplied data from NSW, WA and Queensland to find chargers.

Vroom: Another app using government-fed data from NSW, WA and Queensland.
Savings.com.au's two cents
No matter your flavour … err … choice in fuel, it's undoubtedly a big expense, and saving a few dollars every week or few days can add up. While diesel tends not to fluctuate so much, unleaded petrol can fluctuate wildly, particularly in eastern states. This is why it can be useful to download a fuel finder app.
If you're in NSW, you're in luck because the state government has its own app, with pricing data straight from the retailers. Various other states also have mandatory fuel price reporting, but no dedicated app, just a website or third-party apps. In other areas, while crowd-sourced data can be useful, you'll have to make note of when the last reported price was. Data even hours-old can be out of date.
It's worth keeping one app on your smartphone whenever you need to fill up with fuel, or at least periodically checking the apps' websites. In between fill-ups, it's also worthwhile being wary of where your city or area is sitting at on the fuel price cycle.
Originally published 2 September 2020, last updated 16 March 2021.
---
Photo by Zakaria Zayane on Unsplash