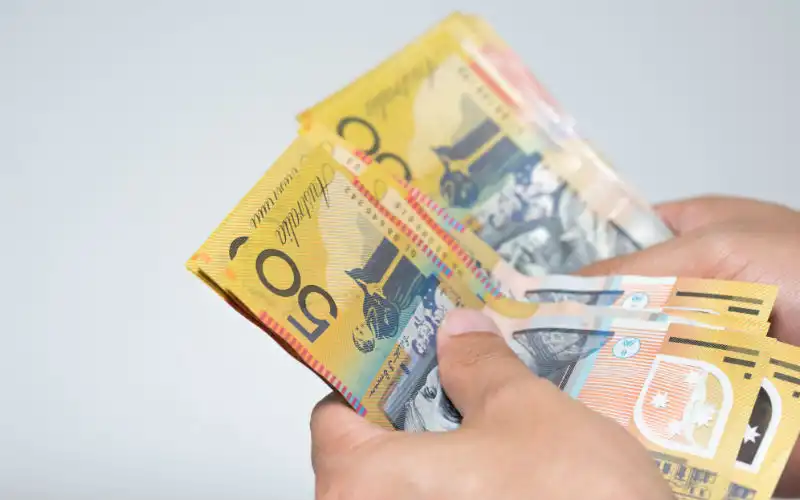 Image by AePatt Journey via Adobe Stock
If you were one of CommBank's customers affected by last week's network outage, there could be an extra $50 sitting in your account.
More than 100,000 CBA customers who were unable to access their funds over the weekend due to the delay in wage payments could be $50 richer.
CommBank customers on Twitter uploaded screenshots showing $50 deposits from CBA with a description reading "Sorry from CBA".
After that massive outage, if those idiots at @commbank think they can waltz in and bribe me with $50, then they're right, thanks. pic.twitter.com/9g2g1EkWBv

— Dan Jones (@itsdanjones) October 22, 2019
A statement on the CommBank website on Thursday said "significant progress" has been made in processing payments, but it's suggested these were reimbursement fees and charges incurred – not in compensation for the outage.
"Commonwealth Bank has made a payment into the accounts of customers who were unable to access their funds over the weekend, due to the delay in payments," the statement said.
"We are now refunding fees and charges associated with the network issue on Thursday and the payments delay, for our customers who were impacted by this issue.
"We have made significant progress in processing the outstanding payments. We now believe funds should be in customer accounts."
An estimated eight million people were affected by the bank's outage, which resulted in some temporary branch closures and stopped the Commbank app and NetBank payments working.
Hordes of customers took to Twitter to vent their frustration, with some threatening to switch banks and even claiming they were unable to pay for fuel at the bowser or went hungry because they had no money for food.
We continue to experience a issue with our network this afternoon that's affecting banking services. We're very sorry for the inconvenience and are working to fix it, it's likely to be some hours before services are restored. All accounts are safe https://t.co/mqJe94qXDN

— CommBank (@CommBank) October 17, 2019
(2/2) UPDATE 2.00PM: What's not working:
- CommBank app and NetBank payments and BPAY services including PAY-ID payments;
- Cardless Cash not available;
- In-branch services;
- Some call centre services;
- CommBiz log-on and some CommBiz payments.

— CommBank (@CommBank) October 17, 2019
Favourite response to the Commbank outage. pic.twitter.com/cSbjqOvf5f

— David Sharaz (@DavidSharaz) October 17, 2019
It's understood the $50 is being handed out as a gesture of goodwill, according to a CBA spokesperson who told the Sydney Morning Herald the payment was a "small gesture to those customers over the weekend who couldn't access their payments, so that would be primarily those people who couldn't get their wages on Saturday and Sunday".
Savings.com.au has reached out to Commonwealth Bank to confirm the reports and clarify who is eligible for the $50 sum.
Scam warning
In its statement, the bank also iterated that it would not be contacting customers to ask for account details in order to process the payment.
"If a customer is approached for their account details they should not provide this and the customer should let us know by phoning our call centre or visiting us in branch," CommBank said.
---
Latest Articles