CommBank's latest Business Sales Indicator (BSI) for February shows economy-wide spending rose by 0.5% following a similar lift in January.
But flight spending was the dominant sector, with its 1.7% increase the strongest gain in sales in the past 19 months.
According to Commsec Chief Economist Craig James, this indicates Aussies have returned to work only to immediately book their next holiday.
"Following a strong theme of spending on domestic travel in January, it appears many Aussies have returned to work in February only to have booked their next holiday," Mr James said.
"This year the Easter break and the ANZAC Day public holiday fall in close proximity.
"It's possible many workers are looking to capitalise on this period to maximise their annual leave allowance while nabbing a quick getaway."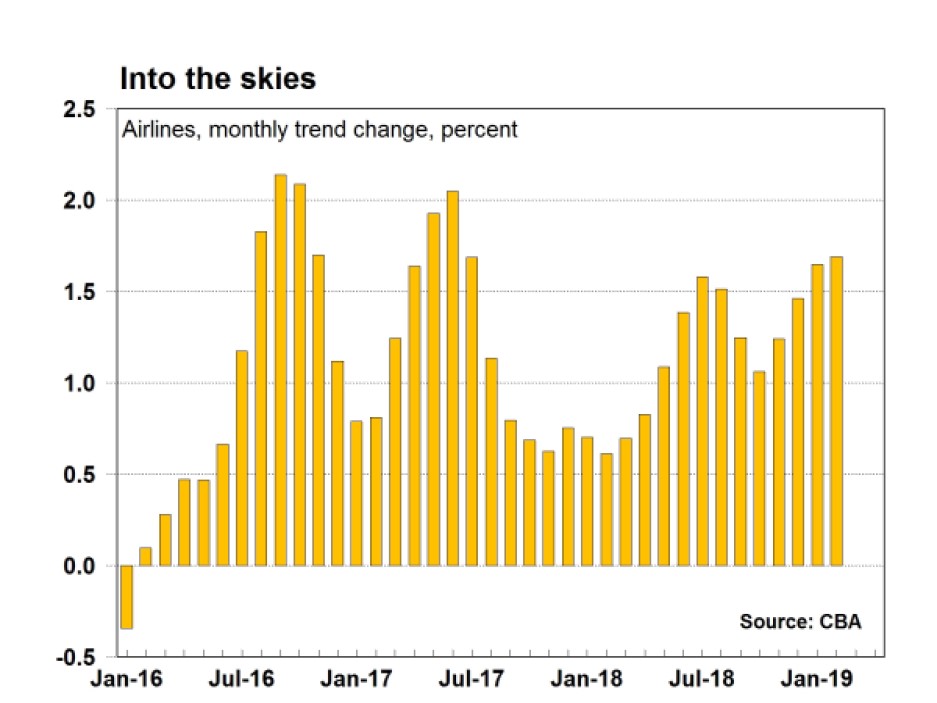 The latest Australian Bureau of Statistics data for overseas departures showed short-term trips in January were 6% higher than they were in 2018.
Over 904,000 people left the country in January on a short-term basis in 2019, compared to 854,000 in 2018.
A big reason for the increased flight spend in February, as Craig James said, is the close proximity of Easter and Anzac day.
Taking three days of leave in the middle of these events can result in a 10-day holiday (consider this a public service announcement).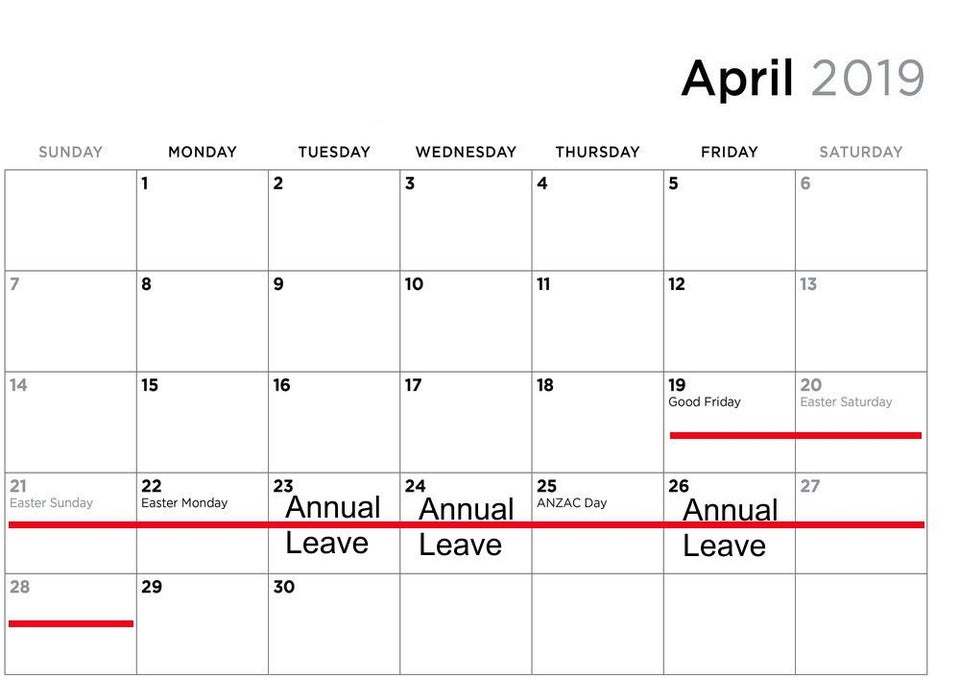 Where are we going?
Commsec's Economic Insights also reported last week Japan is the destination of choice for Aussie travellers.
In January, a record 41,200 of us travelled to Japan, which is a 14.4% increase from a year earlier.
Over 12 months, more than 465,000 holidaymakers landed in Japan.
Hotspots include ski resorts Niseko, Geto, Yuzawa and Myoko, with the winter season being a very popular time for Aussie skiers and snowboarders to shred some powder.
We're also big spenders in Japan: the Japan Tourism Agency reports we part with an average of 242,500 yen (about $3,150) during our stays there.
Other major sectors see increases
The BSI covers spending broadly across the economy rather than just retail sales – automobiles, transport and personal services are included as well as airlines.
Spending across the economy grew by 0.5% in February, with 13 of the 19 industry sectors monitored by Commbank rising.
The industries to fall were mail order providers (-1.2%), automobiles and vehicles (-0.3%) and government services (-0.2%).
Spending grew across all states and territories in January aside from the Northern Territory (-0.3%).
WA recorded the strongest growth of 1.0%, followed by New South Wales (0.7%) and Tasmania (0.5%).
Annually, spending in Western Australia is up 8.1%, again the strongest of all states and territories.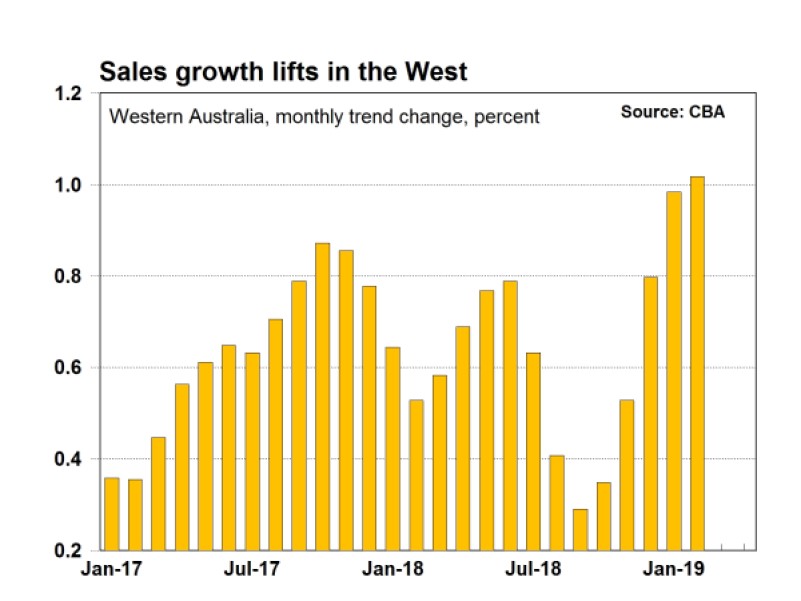 "There are increasing reports of strong demand for mining, mining services and infrastructure-dependent staff," Mr James said.
"Resource companies reported solid gains in profits over the past year, pointing to increased spending and employment."
For feedback or queries, email will.jolly@savings.com.au
Photo by Mantas Hesthaven on Unsplash