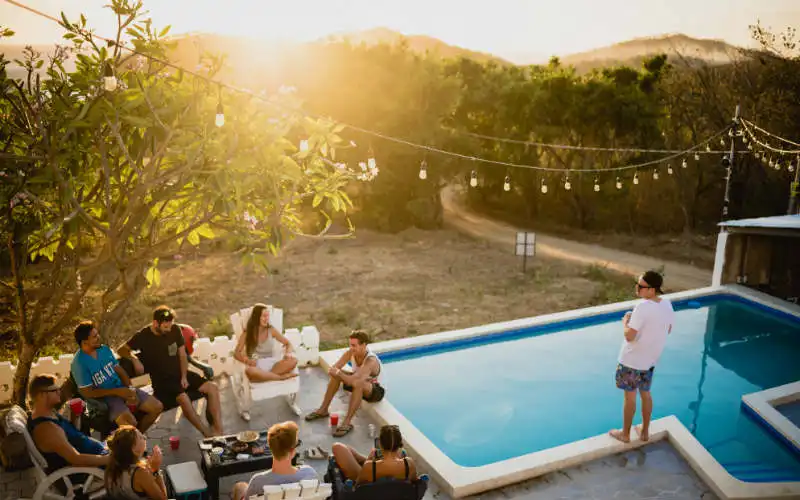 Answering this question is anything but simple, especially when you consider the multitude of factors at play.
Trying to boil the renting vs buying analysis down to a single solution is difficult because we Australians have different lifestyle and financial priorities.
So to narrow it down a bit, let's assume that our motivation is purely financial (and not so much about avoiding landlord inspections or being able to hammer a nail into a wall so you can hang your favourite painting).
The next step is to start listing out all of the money 'ins' and 'outs' associated with each option. This step itself could take a month of Sundays, and that's before we then start treading the treacherous path of making assumptions around the timeframe of the comparison and the mountain of economic factors that impact the calculations (eg. home loan interest rates, investment type and their returns, property capital growth, inflation, etc…).
All sound too hard? It probably is.
So rather than trying to come up with a complex piece of financial design which looks beautiful and is very clever (but completely impractical and of no use to anyone individually), what we could do is highlight five simple questions for you to ask yourself which will help you make the decision for yourself.
1. Are you able to commit?
The first question you need to ask yourself is 'can you commit' to a home loan? This is not a relationship question – it's about the added responsibility of being a homeowner.
It's hard enough to save for a property deposit, let alone to hook into what is essentially packaged as a 25-30 year repayment plan.
Are you willing to keep your shoulder to the wheel on loan repayments, insurance premiums and council rate bills? How about the maintenance and repair costs?
Buying property can be a little bit like opening Pandora's box in that once you've purchased it, it is somewhat difficult to 'un-buy' the property (and release yourself from the material responsibilities) and emerge unscathed.
Of course you can sell it, but the transaction costs of doing so (eg. real estate agency fees), along with those costs you incurred when you bought it (eg. stamp duty, etc.) can leave you more than just a little bit damaged, not to mention the potential that you might not even sell the property for at least the amount that you paid for it. You could very well be left out of pocket.
Property values (in many places, but particularly in Sydney and Melbourne) have by and large increased at a fair clip over the past seven or eight years, so most punters haven't faced the prospect of selling at a loss. But as we move into a far more neutral (and in places, negative) phase of the property market, this risk does loom larger.
"The RBA is trying to remind people that property prices don't always go up & having a lot of debt can be dangerous," @wmdglasgow pic.twitter.com/bV2W0CDFa4

— ABC News (@abcnews) October 13, 2017
But back to commitment. If you are willing to commit to buying and owning property, it often can deliver you a better outcome than if you had rented property, simply because it is a form of forced saving. Think about it, if you rented instead, what is the likelihood that you would firstly save up a bundle of cash (as you would for a home deposit) and then invest those funds (and then keep saving and investing – similar to you making home loan repayments) – into other asset classes such as shares? This leads to the important second question…
2. Are you knowledgeable about investing?
If you're considering renting, how much do you understand about other ways to make money by investing (eg. in other asset classes like Australian shares, commercial property, international shares or exchange-traded funds)? Many people don't know very much about these things, and while buying a home is no simple matter, after the initial purchase, it is often a simpler and somewhat 'hands-off' way to build your financial position over time.
3. Do you have a long-term view?
Buying property for the long-term (eg. let's say more than 10 years), can maximise your chances of benefiting from a capital gain in the property's value simply by boosting your ability to ride out any short to medium term bumps in the property market. A short-term property purchase can place you at the mercy of these factors. There is an old saying that goes '…it's a long way down the road without a turn…' and it definitely applies here.
4. Are you motivated by the carrot or the stick?
This question is somewhat related to the first 'commitment' one, but comes at it from an angle which looks at what better motivates you! Forget about the carrot part of the 'carrot or stick' equation for a second and focus on the stick – the punitive/punishing concept. The pain of a failed mortgage driven by not making the necessary repayments is a strong motivating factor for some, while others might have more of an easy-going 'what will be will be' attitude and approach.
In this sense, the former personality is driven to make the repayments by the fear motivation of the mortgage.
On the flip side, a 'savings goal' lacks that fear factor because the only person who is going to take punitive action for not hitting the savings target is the individual themselves! There is no automatic 'poison pill' for NOT making a saving 'contribution'. So if you find the 'stick' a strong motivating factor, then buying is also likely to be a good option for you.
5. Are you a deal hound?
The final question centres around your ability to find a deal. This one's really important because it's not just about buying property at a good price, but also your ability to nail down a good home loan. A good property purchase is one where at the very least, you don't pay more than what it's worth and there is potential for capital growth over the medium-long term.
A great property purchase is one where you are able to secure a price which gives you some capital gain at the front end of your ownership – for example, you get it for less than what it is worth due to some abnormal circumstances such as the seller having a hard deadline to meet.
The same goes for securing a good home loan. It's fair to say that when people buy a property, they probably spend more than 90% of their time picking the property, with little time spent picking the best home loan for them.
A quick scan of the interest rates on offer in the market (at the time of writing) for owner occupier, principal & interest home loans shows there's over 230 basis points (2.3 percentage points) of difference between the highest and lowest rates on offer! On the average Aussie home loan (currently sitting at around $400,000), this difference represents more than $200,000 in additional interest payments over the 30 year life of the loan.
So if you're someone who likes to chase a deal, who is happy to put the time and effort into researching not just the property market but also the home loan market, then you're probably going to be better off buying property as opposed to renting – simply because of your ability to sniff out a deal (and avoid a bad one).
Savings.com.au's two cents
So what is the saving lesson in all of this? Well, there are actually several.
The first one is that it is critical to avoid making a bad decision here on the Rent vs Buy choice. If you are NOT the type of person who:
is able to make a reasonable (at least) medium-term commitment,
understands the importance of timing,
has a healthy fear of being punished financially for breaking rules (like making repayments on time) and
who is good at searching out a deal,
…then buying a home may not provide you with a better option than renting. In fact, buying a home here might put you in a worse-off position financially than what you were before you even considered the choice of rent or buy!
The other saving lesson here is that there is probably a lot more financial upside to focusing on choosing the right property and home loan than what there is in trying to untangle the 'birds nest' of detail in picking a winner out of buying or renting.
---
Latest Articles