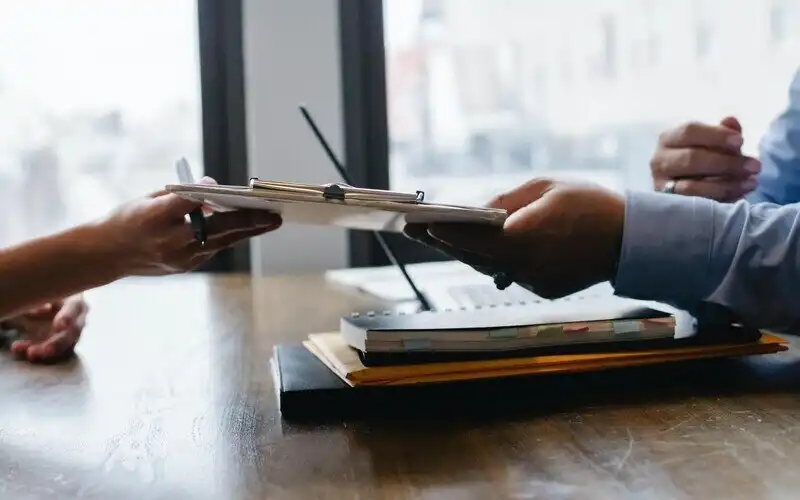 An extra cost you can pay for your home loan before you even move in is the valuation fee, which could set you back some hundreds of dollars.
Here we'll go through the basics of valuation fees when it comes to mortgages.
On this page:
Owner-occupier home loans with no valuation fee
The table below displays a handful of owner-occupier (OO) home loans with a $0 valuation fee, sorted by interest rate (ascending).
Investor home loans with no valuation fee
The table below displays a handful of investment home loans with a $0 valuation fee, sorted by interest rate (ascending).
What is a valuation fee?
A valuation fee is one of the several upfront fees lenders can charge when you apply for a home loan, alongside others like conveyancing fees, legal fees and registration fees. The valuation fee is in place to cover the cost of the lender valuing your property before deciding to approve your application. A valuation helps the lender ensure the amount you're borrowing is suitable compared to the market value of the home. To do this, the lender will typically send an independent valuer out to inspect the property and will assess if the true value is any different to what you've agreed to pay.
How much do valuation fees usually cost?
To be clear, most home loans don't actually charge a valuation fee for applicants. An analysis of variable owner-occupied mortgages by Savings.com.au (80% LVR, for a home worth $400,000) found about 80% of mortgage products charge $0 for a valuation. The average was $50, while the highest found was $775.
The more common valuation fees ranged from $200 to $350, but do note that these fees can be higher for more expensive houses.
While most lenders don't charge a valuation fee, a more common upfront fee you'll have to pay is the application fee.
Home loan application fees
The application fee, or establishment fee, is the fee charged by the lender simply to apply for the loan and cover the administration costs. Some lenders include the valuation fee as a part of the application fee, but some don't, and may charge a separate one. This is especially true for those refinancing or using more than one property to secure a loan.
An analysis of the same group of home loans shows almost exactly half (50.26%) charge an application fee. The average will set you back almost $250, and the highest application fee can be around $800 to $1,000.
So if a loan doesn't charge a valuation fee, make sure you also check the application fee for the loan.
Why does a lender value the property?
Banks tend to be cautious when valuing a property, as they need to know what it's worth because:
They need to know what your LVR (loan-value-ratio) is

They need to get a rough idea of the sale price in the event they have to sell a foreclosed property
A home's value is often ever-changing and can be influenced by many factors, including:
The quality and size of the surrounding homes

The location, as homes next to noisy roads or smelly factories tend to be cheaper than those in quiet suburbs or near desirable amenities like schools

The age and condition of the home

Crime rates in the area

Developments and infrastructure projects occurring nearby

Recent renovations done to the house

The strength of the market in general
While an agent or seller might set a certain sale price for a home, they may be overvaluing or undervaluing it. This can influence how much you end up paying for the house, and could be the difference between acceptance and rejection.
Should you value the property yourself too?
It can be worthwhile hiring a property valuer to inspect the property on your behalf as well, especially if there's a difference between the sale price and the lender's valuation. As director of national valuations firm Herron Todd White David Hyne once told Savings.com.au, the effect of a licensed valuer can be life-changing.
"Unfortunately, market commentary on the property market is very general in nature and can be easily misinterpreted. If you are an investment or owner-occupied buyer entering into a market that you have little knowledge of – I highly recommend the services of a valuer with suitable local knowledge," Mr Hyne said.
There are also some free resources to get a property valued, but these generally aren't as accurate. A property valuer can give a more accurate value for around $400-$700, which is obviously more than most lender valuation fees. But it could save you a lot of money long-term.
Savings.com.au's two cents
Should you choose a home loan with no valuation fee attached? Possibly, although there are probably more important things to prioritise. Even though paying a few hundred dollars for getting the property valued might be annoying, what will ultimately be the most important thing is the interest rate.
As we've explained in many articles before, the interest rate is what can save you tens and even hundreds of thousands of dollars:
| | | | | |
| --- | --- | --- | --- | --- |
| Loan amount | 2.50% interest rate | 3.50% interest rate | Monthly savings at 2.50% | Total savings at 3.50% |
| $300,000 | $1,185.36 | $1,347.13 | $161.77 | $58,238.52 |
| $400,000 | $1,580.48 | $1,796.18 | $215.7 | $77,649.22 |
| $500,000 | $1,975.60 | $2,245.22 | $269.62 | $97,062.85 |
| $700,000 | $2,765.85 | $3,143.31 | $377.46 | $135,889.13 |
Calculations made via Savings.com.au's Home Loan Comparison Calculator, based on a 30-year mortgage with variable, P&I repayments.
Even in terms of fees, the valuation fee is a pretty small one. You can easily add another 5-10% on average to your purchase price when buying to account for other costs like Lenders Mortgage Insurance (LMI), stamp duty and other bank and government fees, while you should also factor in roughly another 4-5% each year for any ongoing lender and government charges. After factoring in all the major costs, a few hundred to value the home will end up looking like pocket change eventually.
So when looking for a home loan, consider all fees and prioritise getting a good interest rate above all. If you can get one with a good rate, low ongoing fees and a $0 valuation fee, then all the better.
---
Photo by Sora Shimazaki from Pexels