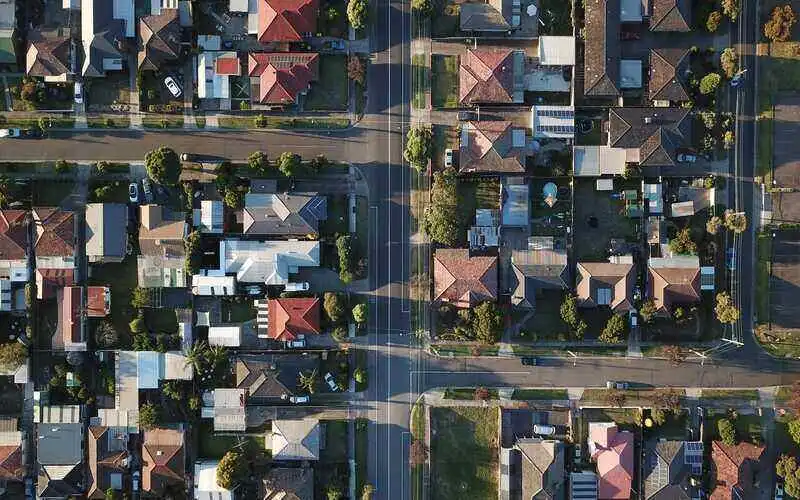 Want to secure a good interest rate on your investment property? Check out some of the lowest-rate home loans available for investors this month.
Investment home loans P&I

Advertisement
Smart Booster Investor Bundle
Product Features
Discount variable for 1 year <=80% LVR
No ongoing fees
Redraw facility with $0 redraw fee
Interest-only available
Refi your existing OO loan to be eligible
Monthly repayments: $1,476
Advertised
Rate (p.a.)
1.99%
Comparison
Rate (p.a.)
2.71%
Product Features
Discount variable for 1 year <=80% LVR
No ongoing fees
Redraw facility with $0 redraw fee
Interest-only available
Refi your existing OO loan to be eligible
Base criteria of: a $400,000 loan amount, variable, fixed, principal and interest (P&I) investment home loans with an LVR (loan-to-value) ratio of at least 80%. If products listed have an LVR <80%, they will be clearly identified in the product name along with the specific LVR. Monthly repayments were calculated based on the selected products' advertised rates, applied to a $400,000 loan with a 30-year loan term.
Choosing an investment mortgage with a lower interest rate could save you tens of thousands of dollars, with less of your rental income and investment gains eroded by interest costs.
Savings.com.au has compiled snapshots of some of the lowest investment home loan rates available across various loan types:
Fixed investment home loans P&I
Variable interest-only home loans
Fixed interest-only home loans
The different types of home loan providers we compare
In these tables, we've compared home loans from:
The big four banks
The 10 largest customer-owned banks
Non-bank lenders
Big four investment home loan interest rates
The big four banks – ANZ, Commonwealth Bank, NAB and Westpac – dominate the home loan market, holding around 80% of all residential mortgages. In terms of investment mortgages, the big four hold about 84% of the total investment loan books of all registered ADIs (authorised deposit-taking institutions) according to APRA. In total, nearly $500 billion of the big four's $1.4 trillion in housing loans is dedicated to investment lending.
But there's been a bit of push lately against banking with the big four, particularly when it comes to home loans. The main argument for this is that their interest rates are often higher than those from smaller institutions. But if you look at the tables above, you can see this isn't necessarily true.
These loans may also require an LVR of at least 80%, which means a deposit of 20%. Borrowers who can't afford a deposit this size may not qualify for these rates.
Customer-owned investment home loan interest rates
Customer-owned banks, also called mutual banks, are banks that aren't run for profit like retail banks. Representatives of customer-owned banks claim that profits are passed on to members in the form of lower rates, lower fees and better features and services. The mutual sector held combined assets of $138 billion in 2020, according to KPMG. This is about 2.6% of total assets across all deposit-taking institutions, although this number has been growing sharply in recent years.
Compare low interest rates from customer-owned banks here.
Non-bank investment home loan interest rates
Retail banks and customer-owned banks are classed as 'authorised deposit-taking institutions' and are able to offer deposit accounts like savings accounts and term deposits. While non-banks cannot accept deposits, they can still offer home loans, many of which have competitive rates.
Compare some of the lowest home loan rates from non-bank lenders here.
How much difference can a low interest rate make?
A low interest rate can make a big difference to your total interest costs, which is why you should endeavour to find one.
Let's compare two interest rates: a fairly low 2.50% p.a and 3.50% p.a. That 3.50% p.a. might seem high compared to the low rates in these tables, but the reality is many people are still paying even more than this, and aren't even aware of how much they could be saving.
The table below shows the difference in interest costs between those two interest rates over the course of a 30-year, principal and interest loan.
Loan amount
Monthly cost:2.50% p.a
Monthly cost: 3.50% p.a
Monthly savings at 2.50%
Total savings at 2.50%
$300,000

$1,185.36

$

1,347.13

$161.77
$58,238.52
$400,000

$1,580.48

$1,796.18

$215.7
$77,649.22
$500,000

$1,975.60

$2,245.22

$269.62
$97,062.85
$700,000
$2,765.85
$3,143.31
$377.46
$135,889.13
Calculations made via Savings.com.au's Home Loan Comparison Calculator.
Based on these calculations, that 1.00% point difference (which is a fairly sizeable one) can result in you paying over $100,000 less in interest over the life of the loan.
What to consider when looking for a good investment home loan
Finding a good home loan isn't too tricky thanks to the wealth of information at your disposal, but you should still take a fair amount of time to compare a number of them by asking the following questions:
Does it have an introductory rate? Many 'low rate' loans actually have introductory rates with higher revert rates
If it's a fixed rate, what's the break cost? Refinancing

from a fixed rate home loan can be expensive, so check the fees on the loan before committing
What are the fees? A low advertised rate can have a high comparison rate, due to high ongoing and upfront fees
Can you make extra or more frequent repayments? Having the flexibility to do this could help you save thousands more over the life of the loan
Is it interest-only? Interest-only loans

can be much cheaper to start with, but once the interest-only period ends repayments can skyrocket.
How does tax work on investment properties?
Unlike owner-occupied home loans, the interest component of investment home loans can be tax-deductible as an investment expense. For this reason, many investors choose to take out interest-only home loans, since they can completely claim the cost of their repayments as a tax deduction for the first few years.
If the expenses on your rental property (which includes loan repayments) are greater than the income you earn from it, then you can also claim negative gearing tax concessions, which allow you to offset this loss against your taxable income for that year.
Consult a registered tax agent or the Australian Taxation Office (ATO) for more information on tax on your investment property.
Savings.com.au's two cents
A home is probably the biggest investment you'll ever make, so why make it harder for yourself by picking a loan with a sub-par rate? Refinance to a better one or pick a good low-rate loan from the start. This page can help with that.
To keep up with the latest home loan rate changes and news, check out our home loan news page as well as our investing and refinancing hubs.
---
Originally published by William Jolly. Updated by Alex Brewster 7/1/2021.