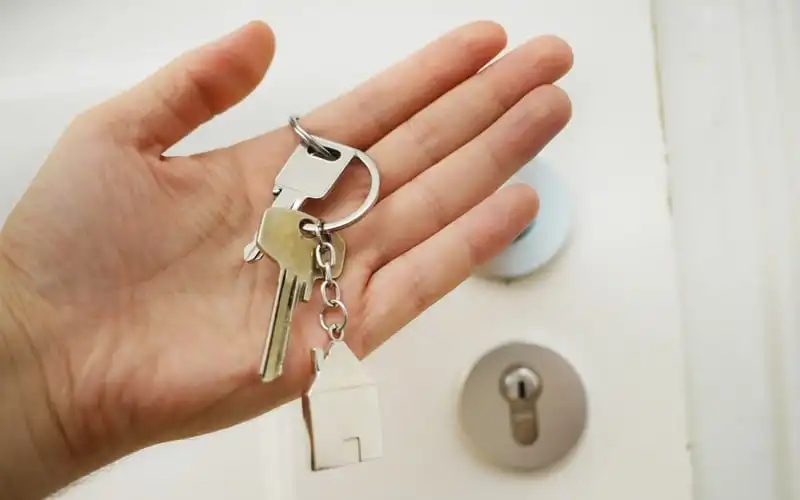 There comes a certain time in your 20s or early 30s when Nonna gives up on asking about when you're going to get a partner and instead starts asking about when you're going to buy a home.
"Git onna the property ladder … by the way you-a looking so skinny," she says, totally neglecting the fact she and Poppa bought in the 1960s in Fitzroy for peanuts (adding some nice Italian flourishes to the facade of the house shortly thereafter).
You shrug it off and determine that buying in your dream location is an impossible task. But what if you could work around that? That's where 'rentvesting' - renting in the location you want to live and buying elsewhere to get your foot on the property ladder - could come in.
But is rentvesting a good idea at the moment?
In this article:
Buying an investment property or looking to refinance? The table below features home loans with some of the lowest interest rates on the market for investors.
Option to add an offset for 0.10%
No monthly or ongoing fees
Unlimited redraws
Base criteria of: a $400,000 loan amount, variable, fixed, principal and interest (P&I) home loans with an LVR (loan-to-value) ratio of at least 80%. However, the 'Compare Home Loans' table allows for calculations to be made on variables as selected and input by the user. All products will list the LVR with the product and rate which are clearly published on the Product Provider's web site. Monthly repayments, once the base criteria are altered by the user, will be based on the selected products' advertised rates and determined by the loan amount, repayment type, loan term and LVR as input by the user/you. *The Comparison rate is based on a $150,000 loan over 25 years. Warning: this comparison rate is true only for this example and may not include all fees and charges. Different terms, fees or other loan amounts might result in a different comparison rate. Rates correct as of August 15, 2022. View disclaimer.
Is 2021 the year to 'rentvest'?
2020 was an ahem unprecedented year, with many experts predicting house price falls of up to 30%. But house prices actually increased more than 3%, despite unemployment skyrocketing and the worst recession (in terms of negative GDP growth) since the 1930s. There's also the ongoing talk of a 'housing bubble', with cheap credit, eager home buyers, and stimulus aplenty.
The median house price across the capital cities now sits at an eye-watering $899,509, leaving many would-be first home buyers scratching their heads on how they'll ever be able to save up for a deposit while contending with runaway growth.
However, at the same time, inner-city rents have plummeted, particularly in Sydney and Melbourne, making it more affordable to live super-close to work and other amenities while getting on the property ladder, building up equity, and collecting rent elsewhere.
See Also:
Savings.com.au spoke to a few home buying experts to determine if rentvesting is a suitable way forward for first home buyers…
Darren Younger, CEO Bricklet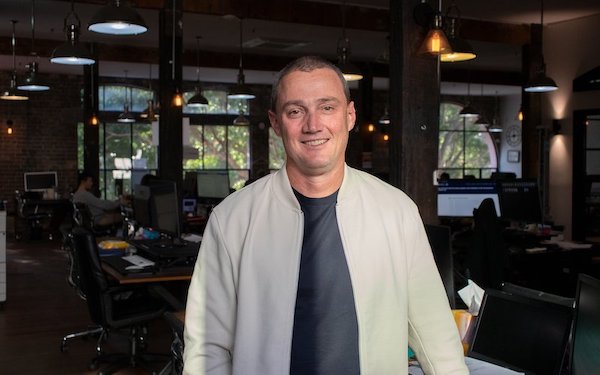 Even in the regions and the more affordable areas of capital cities, deposits for houses are still sky-high. You might not be able to afford a whole house deposit, but what if you could get on the property ladder by investing in part of a house? Thanks to fragmented property investing platforms like Bricklet, you can.
"We've just been inundated now with enquiries from people that are renting. They're renting their home, but are very keen to invest in property," Bricklet CEO Darren Younger told Savings.com.au.
"[We're] giving them the ability to purchase at a price point that they can afford. It's usually around $20,000 for a Bricklet. So either people have got money saved up, they're using their self-managed super fund or they're using a loan.
"To buy a brick for an extra $100 a week on top of their rent - they're now in the property market."
The main hurdle with rentvesting is that home buyers are still having to come up with a deposit, and a cheap house may be cheap for a reason and offer little capital growth.
However, Mr Younger believes Bricklet fills this gap in the market.
"The suburbs we have in Sydney at the moment are Avalon, Rydalmere and other quality suburbs. In Brisbane, Newstead is a suburb we have. In Victoria, Burwood is a suburb that's had some good growth," he said.
"[These are] quality areas that people would typically look at and go, 'Decent house, but I can't afford the loan', but buying a smaller piece of one is great value."
Another advantage property platforms like Bricklet provide is that home buyers can diversify the suburbs they buy in, mitigating risk.
"Let's say someone wants to spend $100,000 and they want to actually build a diverse portfolio. Having a property in four of those suburbs as opposed to one of those suburbs is really good diversification within your property portfolio already," Mr Younger said.
If you like the sound of rentvesting so far, see below for a few ideas on where you should actually buy.
Billie Christofi, founder of Reventon Finance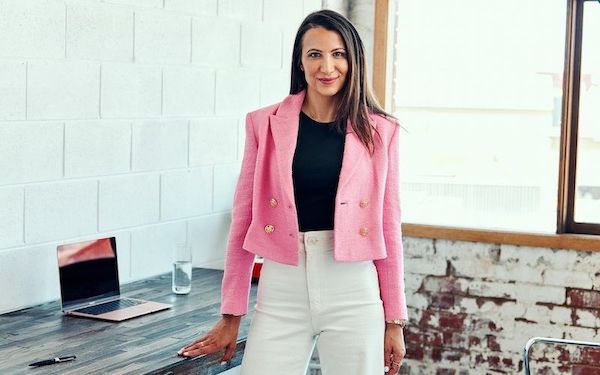 Founder of investment services firm Reventon Finance Billie Christofi started rentvesting in Melbourne at age 25.
"I loved the lifestyle of living in the suburbs - South Yarra, Southbank to Melbourne-St Kilda Road. I had cafes, work and parks near me that are a big part of my lifestyle," she told Savings.com.au.
"Apartment living with security and concierge service really suited me and enabled me to invest my money where I would see growth."
Ms Christofi said renting an inner-city apartment could work out well due to the high body corporate fees often associated with owning one, with inner-ring houses also being expensive.
"We will see more people starting with renting in the areas they want to live and investing where they will see faster growth. The cost of extra bedrooms and bigger living areas is very costly in the inner-city and people will more likely struggle to afford to buy those properties but can manage to rent them," she said.
For those in Victoria looking to rentvest, Ms Christofi pointed to a few areas of interest.
"To purchase property, there has been great growth in Geelong and surrounding regions. Ballarat and Bendigo are also seeing growth," she said.
"These areas are growing and offering a lot of growth post-covid. People don't need to venture into Melbourne anymore, especially with the flexibility of being able to work from home.
"With the lack of need to commute people can live further out without it being an issue. Also, regional areas experienced fewer restrictions during lockdowns, which meant people's employment was less affected. The confidence and morale weren't as affected."
Ms Christofi said a couple of rules of thumb apply with rentvesting.
"I have a range [of properties] in my portfolio, but house and land in regions that are affordable with minimal deposit and not much in holding costs are great for people starting out," she said.
See a list of suburbs tipped for growth in…
David Smith, CEO of Lending at Lendi Group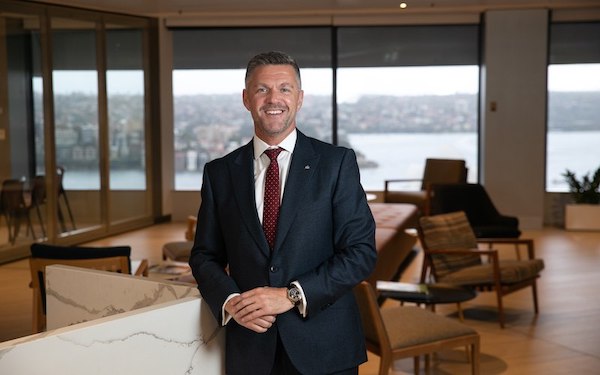 Lendi Group's CEO of lending, David Smith, has seen increased interest in the rentvesting tactic lately.
"Buying a property as an investment can be your first step up the property ladder especially if you want to get into the property market but can't afford to live in your dream suburb," he told Savings.com.au.
"Generally speaking, rentvesting opens up a much wider choice of affordable areas to buy into. So, it's a great way to get into the property market sooner."
However, Mr Smith did point to some of the risks associated with rentvesting.
"(There are) three key things to consider before you dive into rentvesting: capital growth potential, rental income, and the outgoings of the investment property," he said.
"If you're in it for the long haul, it's important to focus on areas with capital growth potential. The reality is that there is exceptional value for money out there if you do your research.
"Also, rental income plays a big part in your rentvest strategy, so you'll need to understand how much rental income you could receive from the investment property and check the suburb's vacancy rates, too. This will help you determine how desirable the area is for potential tenants.
"Finally, no matter how strong the rental return is, you need to factor all the expected and unexpected outgoings of your investment property such as insurance, maintenance, council rates, strata payments, and loan repayments."
In the meantime, he said, you'll still have your own rent to pay.
Savings.com.au's two cents
Rentvesting can be a viable property investment strategy, but take note of both the benefits and risks.
Rentvesting is contingent on one major caveat - that the house you're buying is going to appreciate in value. Without that, the whole plan essentially goes out the window. Unless you're making a lot of money collecting rent on the property (and not negatively gearing!), having a house you don't actually want to live in that's costing you money on top of your rent hardly makes sense. Unlike what a lot of people would have you believe, housing is not a guaranteed positive investment. They can lose value too!
With price gains not guaranteed anywhere, this makes it important to research the best areas to buy. Unfortunately, if you're just looking solely at a cheap price, then that area is probably cheap for a reason, and it might be harder to build equity there. As with any investment property purchase, rentvesting requires a lot of due diligence on your part.
---
Lead Photo by Maria Ziegler on Unsplash