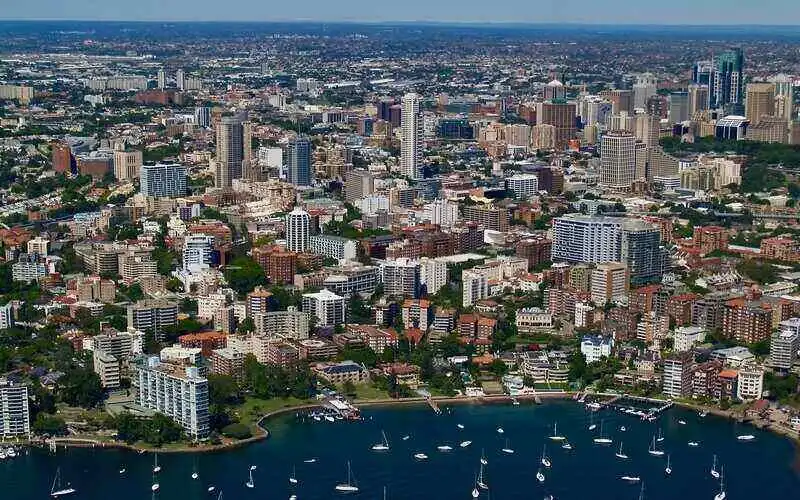 Australia's eastern states have seen a sharp rise in refinances in the past financial year, off the back of record-low interest rates.
A new report from online conveyancing platform PEXA found June was a record month for refinance volumes in NSW and Queensland, while Victoria matched its previous record.
More than 11,000 refinances were recorded in NSW in June, and 5,000 were recorded in Queensland, the highest number for both states in two years.
Victoria saw almost 11,500 refinances, equally the previous record seen in June 2020.
PEXA noted this was significant as much of the growth seen in June 2020 was driven by two Reserve Bank (RBA) cash rate cuts in March, while this year has seen no cash rate movement.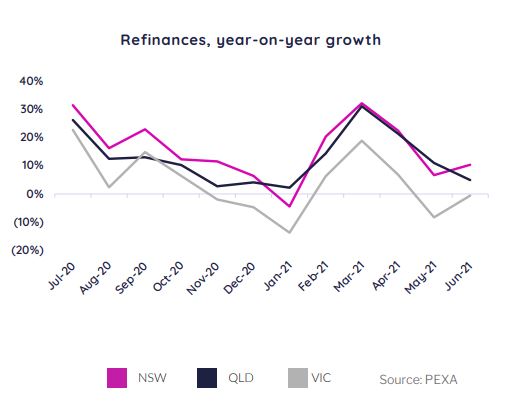 Prior to the pandemic, non-major banks were the dominant force in refinancing, but the introduction of the RBA's Term Funding Facility (TFF) saw the big four, ANZ, Commonwealth Bank, NAB, and Westpac, regain control of the refinancing market.
However, PEXA found the non-majors had retaken their winning position for refinancing in the December quarter, edging ahead in Queensland, and on par with the majors in NSW and Victoria.
Non-majors have been fighting hard to win customers in the record low-interest home loan market, with online lenders like Athena, loans.com.au, and Yard, offering some of the sharpest rates on the market.
Mike Gill, senior research manager at PEXA, said people were rushing to refinance as many were uncertain how long rock bottom rates would last.
"Against a backdrop of record low interest rates, refinancing volumes have soared to near all time highs across the mainland eastern states," Mr Gill said.
"These high volumes may have also been driven by the prospect of interest rates increasing as early as late 2022 due to the strong economic recovery and property owners seeking out better deals on their home loans."
New South Wales saw the greatest increase in refinances compared to the previous financial year, up 15.2%, with Queensland up 12.4%, and Victoria up 3.6%.
Despite this, Victoria had the most refinances for the second straight year, at 106,048, compared to 48,768 for Queensland.
PEXA noted this small base of refinances for Queensland meant there was potential growth opportunities in-future.
Rises in property searches leads to rises in settlements
A separate report from PEXA, in partnership with Domain, explored whether changes in buyer demand translated into changes in property settlement in NSW and Victoria from April 2019 to April this year.
The Domain Buyer Demand Indicator (Domain BDI) tracked weekly demand for houses and units nationwide and focused on behavioural searches to identify those more likely to buy a home.
The report found a rise in the Domain BDI would typically lead to a rise in settlements eight weeks later in NSW, and 11 weeks later in Victoria.
It found the Domain BDI this year compared to last was much higher, and expected property settlements to continue to elevate in 2021.
The report noted Melbourne's extended lockdown had resulted in a 'dysfunctional' market last year.
PEXA and Domain said many factors influenced property settlements, but the Domain BDI could be used to provide a new perspective on future property market trends.
---
Photo by Peter Burdon on Unsplash