Athena is a digital direct non-bank lender in Australia which specialises in providing nothing but home loans.
Launched in February 2019 after two years in the making, Athena markets itself as a disruptor in the home loan sector.
The founders, Nathan Walsh (CEO) and Michael Starkey (COO), know a fair bit about this space, having both previously worked for one of the big four banks – National Australia Bank (NAB).
Speaking to Savings.com.au in 2019, CEO Nathan Walsh said Athena aims to shake up the big four's oligopoly on home loans.
"I think that this is a moment where people are really crying out for an alternative from the established legacy players," Mr Walsh said.
"We are focused on helping Aussies pay off their home loan faster and saving themselves a bucket load in the process."
What home loans does Athena offer?
Athena offers principal and interest (P&I) and interest-only (IO) home loans for both owner-occupiers and investors.
It started out only offering variable-rate home loans to existing borrowers looking to refinance, but the non-bank lender's products are now available for home buyers too. Athena also now offers fixed-rate home loans with terms ranging from one to three years.
However, qualifying for an Athena home loan requires borrowers to have at least a 20% deposit or equity, since it only offers home loans at loan-to-value ratios (LVRs) of 80% or less.
Check out some of Athena's home loan products in the table below.
Immediate cashback upon settlement
$2000 for loans up to $700,000
$4000 for loans over $700,000
Important Information and Comparison Rate Warning
What are some features of Athena's home loans?
Redraw facility
One of the most popular features of Athena's home loans is its redraw facility, which provides home owners the opportunity to put excess cash in and get it offset against the loan's balance.
"It's not structured as a deposit account. The key point there is we're proudly not a bank and we never will be," Mr Walsh said.
"So giving people that secure access to money when you need it in a fee-free account we think is a very compelling feature and something that gets us a lot of great reactions from customers."
AcceleRATES
Uniquely, Athena's variable-rate home loans have a feature called 'AcceleRATES' where, as you pay down your loan, your interest rate is automatically lowered to reflect the LVR tier you fall into. There are three tiers - 'Liberate' (70-80% LVR), 'Evaporate' (60-70% LVR) and 'Celebrate' (60% LVR or lower), with 'Celebrate' having the lowest rates.
Automatic rate match
Athena was also the first lender in Australia to announce what it calls an 'automatic rate match' where existing customers are never charged higher rates than new customers on like-for-like loans. Additionally, customers can score a 0.01 percentage point discount for each of the first five years of their loan just by making their repayments on time.
No Fees
Athena charges no fees for being a customer. That means no application fee, monthly fee, annual fee, redraw fee, or any other type of fee. However, Athena may pass on the costs of breaking a fixed loan contract. Also, third party charges can apply when refinancing, buying a property - but these aren't charged by Athena.
Flexible repayments
Athena customers can make fortnightly instead of monthly repayments, and they can make additional repayments as often as they'd like. Both of these options can save you money and time off the life of your loan.
As an Athena customer, you can pay your salary directly into your home loan account and pay down your home loan faster.
Quick refinancing
Athena made its name by shaking up the refinancing space, and they do it quickly. Refinancing can take as little as 15 minutes (to receive conditional approval). Delays can still occur depending on your lender/other circumstances.
Free property report
Athena offers a free property report with extensive details about your home, such as estimated value and recent sales history.
And more...
At the time of writing, the non-bank has split loans on its radar, which could allow you to take advantage of both its fixed and variable rates, as well as a mobile app and an automatic future payments feature in the works.
How is Athena different from the big four banks?
Athena is a completely online lender, which Mr Walsh says helps it to offer lower interest rates.
"We don't have the branches, we don't have the bankers, we don't have the overhead and we're able to take all those savings and pass the benefits of that through to customers in terms of better rates," he said.
It also has the financial backing of big players such as AustralianSuper, Hostplus, Macquarie Bank, AirTree Ventures, Apex Capital, Rice Warner, Square Peg and Sunsuper.
A visit to the Athena homepage is a far cry from the monotony of typical financial institution websites.
From explaining their namesake ('Game-changing Goddess of Good stuff') to colourful expressions like 'f*** fees' and so-called 'sexy' rates, the website is a clear expression of what makes Athena different.
Mr Walsh said this tone is an effort to be simple and transparent with people.
"Ultimately we want to be authentic to the way customers are actually talking about their experience with a home loan.
"I think there is some real frustration out there with existing lenders.
"We're simply like, let's just be straight with customers; here's what we do, here's the benefits of that, let's represent very clearly who we are and what we believe.
"We're actually pretty passionate about our mission, about helping out Aussies pay off their home loan faster.
"We really want that to come through and influence the way we talk to customers."
Athena states that losing the big bank costs and complications allows it to slice a 'pretty huge' chunk of time and money off every loan. It estimates its customers save $56,000 over the life of the loan when they make the switch to Athena.
Mr Walsh said Athena wants to change the mindset of Aussies that are typically apathetic around saving money by improving financial literacy.
"It's very easy to underappreciate just how the compounding effect of that interest differential leads to very large numbers," Mr Walsh said.
"People get really surprised when you're talking about savings, like $60,000, when that might be a differential of say half a per cent on the loan."
Am I eligible for an Athena home loan?
If you're looking into applying for an Athena home loan, the lender has eligibility requirements that must be met, including:
You must have at least a 20% deposit (80% LVR)

At least one applicant must be employed as PAYG (pay-as-you-go i.e. a salaried employee). Only self-employed applicants trading for more than two years in the legal, finance, IT, or medicine industries can apply.

Your property must be in a capital city or in a major population area

You are an Australian or New Zealand permanent resident

You must have a good credit history
How to refinance with Athena
To get started with your home loan application, you can head straight to Athena's website - www.athena.com.au. You can also speak to an Athena loan expert on 13 35 35.
Property Exclusions
Not all properties are able to be financed through Athena. Exclusions include:
New apartment buildings seven floors or more built after 2013.

Vacant land

Leasehold property (except ACT)

Display homes

Rural, commercial or industrial properties

Student accommodation

Transportable/mobile homes/kit homes
Properties must also be at least 50 square metres excluding balconies and car spaces, and total land size cannot be more than six hectares.
Documents needed
Make sure to have your documents prepared when applying for an Athena home loan. They will likely need the following:
One ID – Driver's license, Australian Passport, Medicare card

Income and employment details – your two most recent pay slips

Other sources of income such as investments, term deposits, superannuation, or rental income

Assets and liabilities

A breakdown of your living expenses

The most recent statement of your current home loan you'll refinance
Photo: Athena co-founders, CEO Nathan Walsh (left) and COO Nathan Starkey (right)
---
---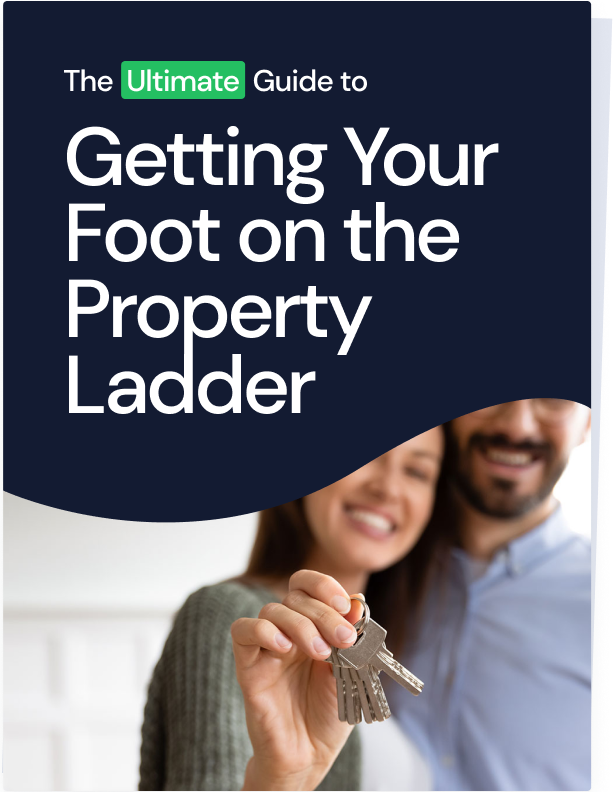 Ready, Set, Buy!

Learn everything you need to know about buying property – from choosing the right property and home loan, to the purchasing process, tips to save money and more!

With bonus Q&A sheet and Crossword!