Whether you want to lower your mortgage repayments, move to a smaller home or one with less maintenance, free up some money for your retirement, or just want to move to a new area, downsizing could be the right solution.
But what exactly is downsizing? In this guide, Savings.com.au will discuss what you need to know.
What is downsizing?
Downsizing is essentially the act of moving from one home into another, and there are two main types of downsizing: physical downsizing and financial downsizing.
Downsizing typically involves the sale of your house and the purchase of a new one.
Physical downsizing
Physical downsizing is when you sell your current home and move into a smaller one. 'Smaller' in this instance can be a home with fewer bedrooms, or it could be a smaller block of land with less garden and yard space. An example of physical downsizing might be a married couple who sells their family home and moves to an apartment once all their children have finally moved out of home and they no longer need the space.
Financial downsizing
Financial downsizing might not be a physical downsize at all: it involves selling your current home and buying a cheaper one, and cheaper houses don't necessarily mean smaller. For example, retirees might choose to sell their medium-sized urban home and move to a regional area with a quiet beach. The house itself might be larger than their previous one, but the cost of property in this new area is much less than the cost of their home in a major city.
This same process can apply to renters who move to a cheaper property.
Previous research on downsizing from the Australian Housing and Urban Research Institute (AHURI) found financial downsizing isn't actually that common - only about 20% of homeowners aged 55-64 in 2001 had moved to a dwelling of lesser value by 2016.
---
Buying a home or looking to refinance? The table below features home loans with some of the lowest interest rates on the market for owner-occupiers.
Lender

---

Variable

More details

FEATURED

Online Exclusive

Up To $4K Cashback

Includes NOV RBA Rate Increase

loans.com.au – Variable Basic Cashback Home Loan (Principal and Interest) (LVR < 70%)

Immediate cashback upon settlement
$2000 for loans up to $700,000
$4000 for loans over $700,000

Variable

More details

FEATURED

Refinance Only

Apply In Minutes

Unloan – Variable Rate Home Loan – Refinance Only

No application or ongoing fees. Annual rate discount
Unlimited redraws & additional repayments. LVR <80%
A low-rate variable home loan from a 100% online lender. Backed by the Commonwealth Bank.

Variable

More details

FEATURED

Up – Up Home Variable (Principal & Interest) (LVR ≤ 90)

Up is 100% owned by Bendigo Bank.
Up to 50 offset accounts
New joiners get $10 by signing up to the app using code UPHOMESAVINGS. (T&Cs apply)
Immediate cashback upon settlement
$2000 for loans up to $700,000
$4000 for loans over $700,000
Important Information and Comparison Rate Warning
Why downsize?
According to downsizing.com.au, around one in four Australians over the age of 55 are either downsizing or planning to do so in the future. AHURI's Dr Amity James said in 2020 that downsizing is mostly done to move to a more appropriate household for the owner's circumstances, instead of just doing it to save space or money.
"While downsizing may include a reduction in dwelling size, to older Australians it points to a housing aspiration where the internal and outdoor spaces are manageable, and represents a financial benefit," Dr James said.
"Australian governments typically see downsizing, or rightsizing, as a way to use housing stock more efficiently, with downsizers reducing the number of bedrooms in their dwelling, freeing up larger dwellings."
There are some obvious benefits to downsizing, but it can have some drawbacks as well. Here are the pros and cons of downsizing your home:
Pros of downsizing
You can free up tens if not hundreds of thousands of dollars from the sale, which can be used for paying off a mortgage, investing, funding your retirement, or anything you want

There are government incentives to do so (see below)

You can move to a home that's suitable for your lifestyle (like one that's easier to maintain)

You can move to a better location - 'beachside holiday living', 'urban convenience' and 'relaxed rural setting' are popular options according to a survey by downsizing.com.au

Smaller or more affordable houses can have cheaper insurance and utility bills, as well as lower council rates and mortgage repayments

You help free up housing supply for younger buyers, potentially family members
Cons of downsizing
A smaller home might not be as good as your previous home, or you might not like the area you buy in

You may lose the emotional connection you had to your previous home

You still have to pay the many fees associated with selling a property

Renting after downsizing can be much less secure than owning a home if you decide to do that

It could reduce your Age Pension. The more money you have in income or assets outside of the family home, the less Age Pension you'll be eligible for
Making downsizer contributions into superannuation
In the 2017–18 Budget, the government announced a new scheme that would allow Australians aged 65 or older to contribute up to $300,000 into their super ($600,000 for couples) from the sale of their home. These non-concessional (after-tax income) contributions don't count towards regular super contribution caps and don't even require you to actually downsize to a smaller or cheaper property.
Contributions through this scheme:
Must be made within 90 days of the sale

Can only be made for the sale of one home

Only apply if you or your spouse owned the property for 10 years prior to selling
So by downsizing to a cheaper home, or just by buying a different one, you could add hundreds of thousands of extra dollars to your retirement balance, which could be more than enough to ensure you can retire in financial comfort.
"Downsizing releases some of the capital that can then be invested to fund retirement. Depending on sales timing, how long the property has been owned and your superannuation balance, it's possible to contribute further funds towards your super," ANZ Financial Adviser Zac Ayoubi told Savings.com.au.
"This additional wealth can provide a boost to your retirement nest egg, allowing a tax-free income to assist with lifestyle expenses."
Related: Should you pay off a mortgage with super before you retire?
Downsizer super changes - 2021/22 Federal Budget
In the 2021/22 Federal Budget, the government moved to increase the incentive to downsize by lowering the age limit on this scheme from 65 to 60, while also removing the work test for making non-concessional super contributions.
"The measure will allow more older Australians to consider downsizing to a home that better suits their needs, thereby freeing up the stock of larger homes for younger families," the government said in its budget papers.
This change won't come into effect until mid-2022, but CoreLogic head of research Eliza Owen said the downsizing age reduction "is particularly important in the current climate."
"The measure may free up more established housing by incentivising home sales sooner than at age 65," Ms Owen said.
A 60-year-old who contributes $300,000 from the sale of property now would have roughly an extra $19,240 per year in retirement income if they went on to retire at 67.
Financial Adviser & Money Coach Grant Millar says your super is a tax-effective way to invest your money.
"Contributing $300,000 into super is going to put the money into an environment where the investment income and gains are taxed at no more than 15%," Mr Millar told Savings.com.au.
"Using schemes like this earlier also presents greater opportunity to plan ahead.
"Just be wary of how your super is invested – if you're approaching retirement, and your super is still invested aggressively, then putting this extra money into super could see you taking on more risk if the investments suffer a loss."
Stamp duty discounts for downsizing
At the time of writing, downsizers in Tasmania and the ACT can also earn stamp duty discounts or concessions:
In Tasmania, pensioners selling their home to downsize can get a 50% discount on the property transfer duty, provided it is worth less than the previous home and is valued below $400,000

In the ACT, the Pensioner Duty Concession Scheme (PDCS) waives stamp duty for eligible pensioners if the new home is worth less than $440,000, and offers discounted stamp duty for downsized properties between $440,000 and $570,000.
Stamp duty is a major upfront property buying cost, so downsizers in these states could look to take advantage of these schemes and save thousands of dollars.
How many people downsize?
The downsizer superannuation measure in itself is not that popular. Only about 22,000 people have used it so far, and the average downsizer contribution of the 4,246 people who accessed the scheme in the first year was $235,000. That isn't many, but far more people are downsizing in general. According to numerous bits of data from downsizing.com.au as well as AHURI, around 20-25% of homeowners over 55 have downsized or plan to downsize their homes.
There are plenty of benefits to downsizing as we've discussed, the primary benefit seemingly being the ability to free up capital for retirement while having a greater choice in where you live. And it seems more and more people look set to do so in the coming years. Data recently analysed by Digital Finance Analytics (DFA) shows 1.62 million households are looking to sell down their current property within the next five years - a near 33% increase from a year ago - with more than 85% of them being 60 or older.
"We expect to see a significant number of larger properties coming to market ahead," DFA principal Martin North told Savings.com.au.
How to maximise the benefits of downsizing
When choosing to downsize, the most important thing you can do is know why you're downsizing. Is it to simply free up more money? To move to a place with cheaper maintenance and bills, or cheaper insurance? Do you just want to move somewhere with fewer empty rooms? Or do you maybe fancy letting your adult kids take your old place while you move to a sleepy cottage near a beach somewhere?
List your reasons for why you're looking to downsize, and make sure you have the right property and location locked away in your mind before deciding to proceed. Financial Planner and Senior Adviser at True North Lifestyle Kane Hansen says seeking financial advice is "worth its weight in gold", and said the following things are the most important to consider:
The cost to sell and buy the properties

The potential impact on your age pension payments

Whether you can use the downsized scheme, and whether the funds from downsizing to a cheaper home could be better served in a different investment (like shares)
"When downsizing your home, you have to calculate the total selling and buying costs to transact, such as real estate commissions, stamp duty, and removalist costs, and weigh up the actual net capital you will free up," Mr Hansen said.
"One of the main impacts of downsizing will be that your principal home is not tested under the asset or income test with Centrelink's age pension, and when freeing up capital these funds can reduce your age pension income or even cause the sellers to lose their age pension altogether."
In a lot of ways then, downsizing still requires a lot of the usual due diligence that comes with buying a home:
Researching properties and locations to find one that suits you

Calculate how much you'll be saving on mortgage repayments, and if you'll fully own the property, how much you could save in terms of the sale of your old home

Work out if you could still afford the ongoing costs (council rates, energy bills, insurance etc.)

Make sure you aren't paying too much for removalists, real estate agents, buyer's agents, conveyancers and more

Try to take advantage of government incentives, like the stamp duty breaks and the $300,000 downsizer super measure
What are some alternatives to downsizing?
If you have too many spare rooms, you don't need to sell the home just because of all that extra space. You can rent out that spare room through Airbnb or other apps and make some extra cash out of it if you don't mind sharing. According to consulting firm EY, if the 1.5 million empty spare rooms in Sydney within 20km of the CBD alone were used, $750m each year would be injected into the NSW economy.
If you don't want to rent the room out to total strangers, then you could also consider house sharing with friends or family, particularly if you have children or younger relatives who want to save up for their own property. Rentvesting is another option you can consider: you can turn your current home into an investment property by renting it out while renting a property for yourself in a more desirable area.
There's also the option of potentially releasing some of the equity in your home through a product like a reverse mortgage, which allows you to borrow money by using that equity as security on the loan.
There are lots of different options you can consider, so if you aren't sure if you should downsize or pick one of the above, consider speaking to a qualified financial adviser first to help you decide.
Related article: Reverse mortgages - a misunderstood product?
Savings.com.au's two cents
Downsizing isn't necessarily the best word to describe this process - rightsizing might be a better one. It can offer a good way to move to either a more desirable or more affordable property or both, and it doesn't have to be done when you get old.
Downsizing can be done at any time and at any age, and doing so to live more within your means can be a great financial decision. Just because you're downsizing that doesn't mean you need to live in a granny flat or a tiny house either, so keep your standards to what you want.
You also don't have to downsize if you don't want to. Moving can be costly and stressful at the best of times, so if you like it where you are, then don't feel compelled to buy a different house to live in. The option is just there for those who need it.
Photo by Cara Fuller on Unsplash
---
---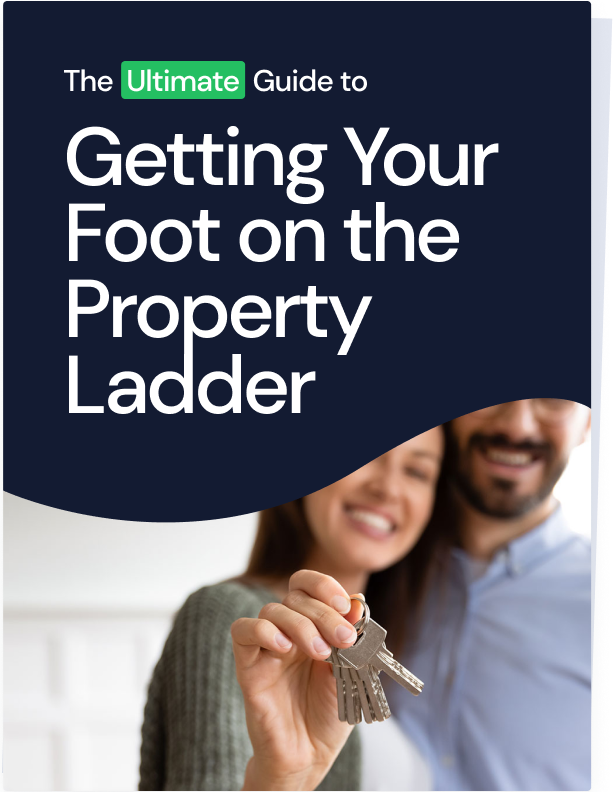 Ready, Set, Buy!

Learn everything you need to know about buying property – from choosing the right property and home loan, to the purchasing process, tips to save money and more!

With bonus Q&A sheet and Crossword!