My journalistic muse in real estate tells me buyers appreciate the transparency of the whole auction process. And indeed that is just one reason: Savings.com.au spoke to agents on both the 'sell' and 'buy' sides to find out about the challenges and drawbacks of buying a home at auction, to find out why auctions now seem like Australia's bloodsport national pastime.
---
Advertisement
Buying a home or looking to refinance? The table below features home loans with some of the lowest interest rates on the market for owner occupiers.
Lender

---

Variable

More details

FEATURED

4.6 Star Customer Ratings

Includes Nov RBA Rate Increase

loans.com.au – Variable Home Loan (LVR < 90%)

Low rates for purchase and refinancing
Simple online application process
No fees, unlimited redraws, 0.10% offset

Variable

More details

FEATURED

Refinance Only

Apply In Minutes

Unloan – Variable Rate Home Loan – Refinance Only

No application or ongoing fees. Annual rate discount
Unlimited redraws & additional repayments. LVR <80%
A low-rate variable home loan from a 100% online lender. Backed by the Commonwealth Bank.

Variable

More details

FEATURED

Up – Up Home Variable (Principal & Interest) (LVR ≤ 90)

Up is 100% owned by Bendigo Bank.
Up to 50 offset accounts
New joiners get $10 by signing up to the app using code UPHOMESAVINGS. (T&Cs apply)
Low rates for purchase and refinancing
Simple online application process
No fees, unlimited redraws, 0.10% offset
Important Information and Comparison Rate Warning
---
Auctions: Australia's New National Pastime?
Rather than watch the Broncos get flogged on prime time television every week, weekend auctions can provide more entertainment for the average punter. Everyone in Australia seemingly loves talking about property, and every Monday morning the latest auction results hit our inbox. Even covid wasn't enough to stop our love for the auction - real estate agents deftly moved the process online, which anecdotally can be fun to listen to, all in the comfort of your own home.
The latest auction results from property group Domain show June 2021 was the busiest June on record for auctions in Sydney, Melbourne, Canberra, Brisbane, and Adelaide. Compared to the decade average, there were roughly double the number of auctions in Sydney, Canberra, and Adelaide alone.
Canberra's median auction house price also hit $1 million for the first time, while Sydney's unit auction prices continue to break records.
The nation's capital was also the auction darling, boasting an 86.7% clearance rate for June. However, independent research house SQM Research has this figure slightly lower at 79.00% to the end of June. SQM Research often posts clearance rates lower than other websites because it says its peers can miss up to 20% to 40% of scheduled auctions through publishing a 'preliminary' figure.
Nevertheless, Grandma, Grandad, Mum, Dad, Kid 1, Kid 2, and Dog all seemingly love auctions. But we often hear the bid price skyrocket as the auctioneer juices more out of their registered bidders. Headlines are made when a dilapidated property goes for $200,000 over reserve. Anecdotally, it seems 'good deals' are nary found at auction, so why bother buying a house at one?
Benefits of buying a home at auction
The four main recurring themes in Savings.com.au's conversations with real estate agents and auctioneers as to why some buyers prefer auctions are: transparency, trust, efficiency, and to a lesser extent the desire to win.
Ray Ellis, CEO at First National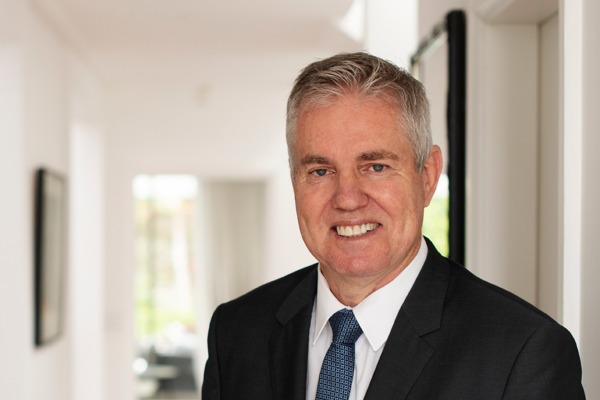 "One of the greatest advantages of buying at auction is the certainty that when the gavel falls, the property is yours," Mr Ellis told Savings.com.au.
"Compared to private treaty negotiations, there's no risk of a last-minute buyer making the agent a higher offer before contracts have been exchanged.
"Another benefit is that you get to see what everybody in the market thinks the property is worth. Whether that works in your favour or not, you are not left in doubt as to whether you offered the vendor significantly more than anybody else has been prepared to pay.
"This is where the transparency of open competition provides both vendor and buyer with clarity.
"One of the great lessons from COVID is that, once again, Australians have fallen in love with their home. It doesn't matter whether it is an acreage property, house or unit, our fascination is unique in the world. As a result – the price we can obtain in selling our castle is a national sport."
Jason Adcock, principal of Adcock Prestige in Brisbane
"I think buying at auction is one of the most transparent ways you can secure a property.
Everything is laid on the table on the day; there are no surprises," Mr Adcock told Savings.com.au.
"Everyone who is interested in buying is there preparing to bid, so you can see your competition and really gauge what the actual market value is of a house.
"An auction campaign is a fast way to secure a property ... if you buy a property through private treaty, it can take a while. You need to make an offer, fill out the contract and then wait to see if the seller accepts that or comes back with a counter offer.
"There could be another buyer in the mix and you have no idea what they are offering. They
could blow you out of the water with a price you would have been willing to pay if only you'd
known and had the chance.
"At an auction everyone knows what the other bidders is prepared to pay, they are putting
their hand up and announcing it on the day.
"Nothing is hidden and you'll know pretty soon if you are successful or how much more you'll have to offer to get a deal over the line."
Peter Malouf, head of training & auctions at Stone Real Estate in Sydney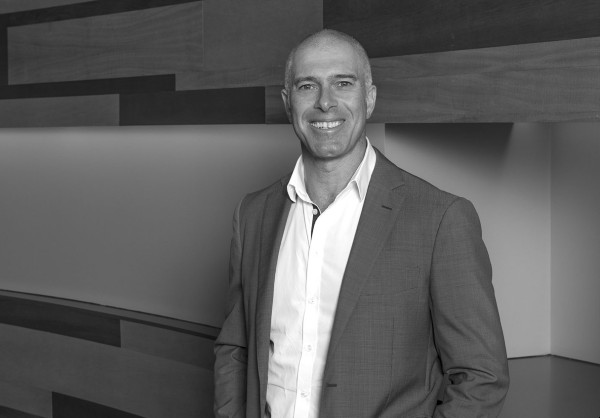 "For a buyer, an auction is a very fair and transparent way to buy property. Everything's out in the open, or in real-time virtually for those in lockdown, and you can see exactly what's happening, as it happens," Mr Malouf told Savings.com.au.
"It's a great way to gauge the value of a property because you see what everyone else is willing to bid and there's no negotiations or conversations around price happening privately outside of the public arena.
"A property being purchased at auction is also bought unconditionally, so as soon as that hammer falls you know the home is yours and nothing can change from that point. It's quick and simple and removes a lot of the anxiety and confusion around buying property.
"For both buyer and seller, there's no question of what the true market value of the property is and again, the process is completely fair and transparent.
"It's also over and done with in one day, provided the property reaches reserve, which makes it a very efficient way to buy and sell a home."
Andy Reid, national head of training, Century 21
"Seeing your competitors in the flesh certainly removes the risk of having to 'trust' the agent you're dealing with," Mr Reid told Savings.com.au.
"That appears to be the biggest issue for most buyers - if it's a private sale then they'll be very tempted to not believe the agent if they say that 'there's a lot of interest', which will have them thinking with their heads as opposed to trusting their gut instinct.
"The amount of times that buyers blame the agent for them missing out oh a property is insane, even if the agent was being as straightforward as possible.
"The big one though that gets completely ignored in all of this...the human desire to win.
"Whether it's ego, wanting to provide for the family or whatever, the need to satisfy that desire is insatiable. Ask any bidder that pays $x over reserve how they feel when they're signing the contract, and the extra money paid will be almost (if not totally) irrelevant compared to the joy/relief of satisfying the needs of themselves and their families."
Alison Rogers, partner at LJ Hooker Pinnacle in Hobart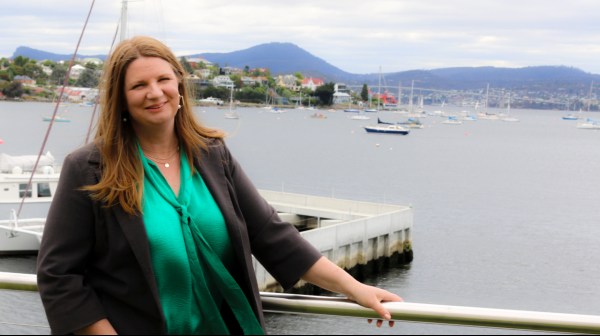 "As an agent working in the Hobart market, a market that does not participate in auctions on a regular basis unlike other capital cities, I can see the benefit to buyers of an auction campaign and many buyers are starting to think that way too," Ms Rogers told Savings.com.au.
"The private treaty method is currently on average producing sales prices well in excess of the asking price and for the buyers it's a blind process.
"Whilst the buyers can see their competition in most cases, they do not know their competition's budget nor can they always see their level of interest and motivation and the conditions that they may or may not impose within their submission.
"The auction process offers more transparency and whilst budgets may differ, it's a level playing field when it comes to the conditions within the contract.
"Being at an auction also allows for social proof on where the market indicates the property sits, which can help to validate their thoughts on value and remove the inclination to stretch themselves.
"Whilst you undergo a four week waiting time until auction day, once the bidding starts it's a very quick process to find out if you will be the successful purchaser offering certainty on the day as opposed to a very nervous wait to determine if the vendor will accept your contract."
Danny Taylor, director at Century 21 Feller & Taylor in Sydney
"The main benefit is transparency - you know who you're dealing with," Mr Taylor told Savings.com.au.
"Right now [during COVID], auctions are online, which removes some of the beauty of seeing people face to face.
"Once you gain a bit of experience [at auctions], you can play a bit of poker ... and hold your cards close to your chest.
"For a vendor, obviously the beauty is a short turnaround of four weeks, and there's no price ceiling."
Drew Davies, director and principal at Place Ascot in Brisbane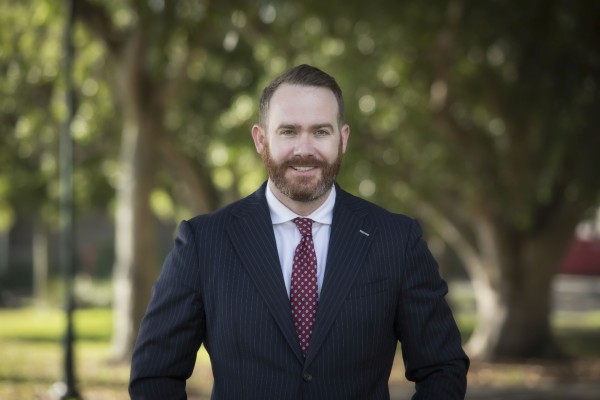 "Most of us have heard the benefits of selling at auctions, or at least the sales pitch... but little is spoken regarding the benefits of purchasing at auction from the buyers perspective, which I find odd," Mr Davies told Savings.com.au.
"There is still much anxiety surrounding purchasing at auction amongst many buyers, and some of whom just simply will not go to auction. When explained clearly, purchasing at auction should give a buyer great comfort for multiple reasons:
Peace of mind around value/price paid: Allows the buyer to purchase at true market value rather than asking price.
Transparency: Competition is known – registered bidders are visible (holding bidder cards). Agents can't concoct false competition. Negotiations are open and public.
An organic auction with active bidding can be over and done within a matter of minutes, versus the painful back and forth of a behind-doors negotiation."
Jacob Aldridge, real estate business advisor in Brisbane
"The greatest benefit of buying at auction is the level playing field it creates. Unlike a standard private treaty, there's no risk of being gazumped in the middle of negotiations. Price transparency means all buyers have visibility about where the sales process is at each point in time," Mr Aldridge told Savings.com.au.
"In Australia, auctions are most important during periods of market volatility because they provide a much clearer 'price discovery' mechanism than listing a sale with no price or forcing the owner to advertise an uninformed price.
"Right now, in a climbing market, the means auctions are the most visible way to see prices rising.
"Under auction conditions you only have to pay one dollar more than the second highest bidder, which may be tens of thousands of dollars less than you might otherwise pay.
"Lastly, buying at auction gives you comfort for the future that you paid fair market value and weren't ripped off. Everyone experiences brief moments of buyers' remorse, and this is exacerbated when you chose a record high price behind closed doors.
"When you buy under the hammer against other bidders, you can be confident you paid the market price and no more."
Lloyd Hillard, agent and auctioneer at Active Real Estate in Mornington, Victoria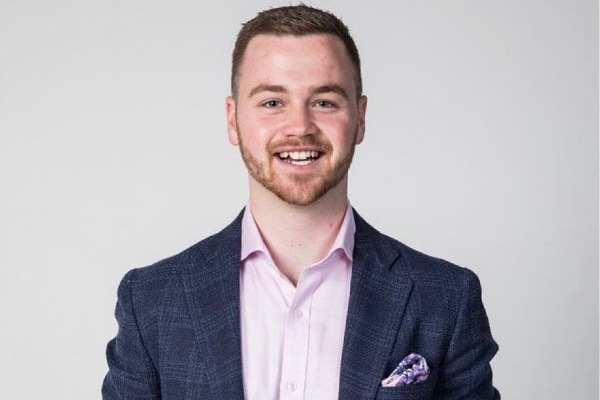 "I think one of the main reasons buyers prefer an auction is because they are able to see other buyers' bids, therefore negating any feelings of being played or lied to which is unfortunately common due to the stereotypes associated with real estate agents," Mr Hillard told Savings.com.au.
"Buying at auction is a quick process and isn't drawn out like a private sale. Sales are unconditional meaning it is straight forward and usually smooth sailing until settlement ... given how volatile and hot the market has become, most private sales are selling quickly under enormous competition, not leaving buyers much time to do their due diligence.
"However, another benefit of buying at auction is they are usually a four-to-six-week campaign, meaning you can give your conveyancer or solicitor time to read the contract and Section 32 Vendors Statement, while you (the buyer) can do more research and inspect the property multiple times before having to make a decision."
Challenges of buying a home at auction
Two agents on the 'buy' side give their take on the challenges home buyers face when bidding at an auction.
Sam Davenport, Prop Culture property advocate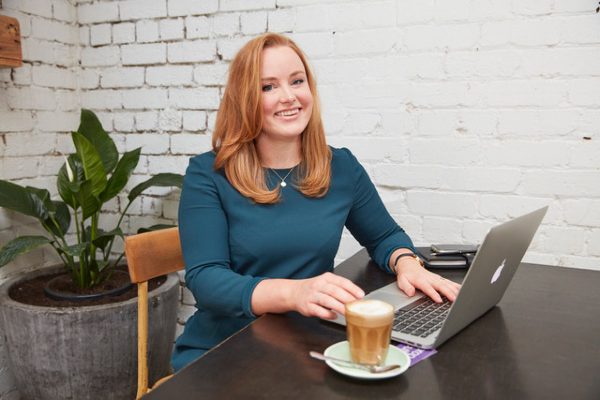 Ms Davenport is a property advocate at buyers' agents Prop Culture, and detailed some of her recent auction experiences for her clients.
"We work predominantly with first home buyers, young professionals both single and coupled - looking to buy inner city real estate," Ms Davenport told Savings.com.au.
"Most, if not all of them have been in the market for anywhere from two to 24 months and are fed up with being blown out of the water at auction week in week out.
"One client who was looking South/East [Melbourne] had been in the market for six months prior to engaging us - she was looking for an apartment with a good sized courtyard for her dog.
"These are few and far between and when they do come up, they are hotly contested. She was finding herself being outbid by up to $100k at every auction.
"The demand for courtyard apartments is so high and stock levels are so low that the results at auction are rarely in line with what a buyer might consider to be market value.
"After being with us for two months, we were able to source a beautiful apartment with a wrap-around courtyard off market via our agent connections in the area - we inspected the property and by the end of the week secured it below budget for our client.
"We were in competition with a few buyers on this one but because agents are able to run these sales as they please, it can work in the buyer's favour.
"For example, in this case the agent called for best and final offers.
"In this scenario, buyers are much less inclined to push themselves without the social proof of an auction confirming their thoughts on value."
Ms Davenport said you're more likely to succeed in these situations if you know the market and the area's property values.
"We recently purchased for a young couple looking for their first home inner city - they had been in the market for over a year, stressed out over low stock levels and sky high auction results.
"In just two weeks of working with them, we sourced an off-market property in one of the most exclusive pockets of Melbourne and secured it on their behalf within days of inspecting.
"We were the only buyer dealing with the selling agent. This doesn't necessarily mean we don't pay fair market value for the property but it does mean we are able to eliminate the extreme prices that come with strong competition on auction day.
"By securing property pre or off market, we are dealing with the vendors directly at their reserve price. We are not in a crowd of hungry buyers playing the game of who has the deepest pockets - particularly for a first home buyer where they're managing nerves on auction day as well as tight budgets, they're often unable to compete."
Scott Aggett, Hello Haus property negotiator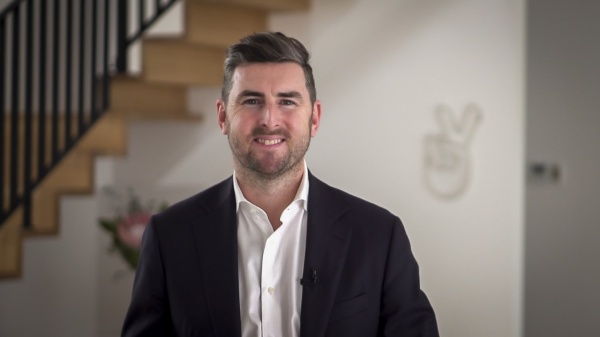 Scott Aggett is a leading property negotiator, and in the market himself.
"I've personally bought 27 times and on the hunt for number 28 currently. I've missed out on two properties this week alone that are auction focused sellers," Mr Aggett told Savings.com.au.
"I was an auction agent through my selling career and successfully built the first three Belle Property franchises in Sydney's Eastern Suburbs - so I'm well versed in the art of auctions.
"I spoke with an agent last week in Miami, QLD who was bringing to market last Saturday one half of a duplex pair, which was listed for a late July auction date.
"I wasn't interested in that single home but instead keen to buy both to secure the 1030 sq m land to create four luxury duplexes.
"The agent told me $1.8m would buy the lot, basically $900k each owner.
"Knowing they would be bowled over with buyer interest on the single duplex, I pushed to wrap up a deal prior to the first open home and prior to the real auction campaign building momentum.
"I offered $1.8m straight up as I was told they would accept this. The owner that was on the market agreed to terms, however, the off market neighbours counter offered at $1.2m, thinking that I was to make too big a profit on the site when in control of both duplexes."
Mr Aggett detailed his buying ordeal further.
"That effectively killed the deal because it was never going to stack up at the price they were holding out for," he said.
"Time dragged on and along came the first open home on Saturday - the agent was expecting offers in the $800s, instead first day they had an offer at $1 million.
"Waiting for an auction killed all hope of bringing this deal together as I would have had to compete with a huge number of end users on the listed duplex.
"[This is] another example of needing to beat the market to any real opportunities before you have to pay retail with the hordes of end users. This one was out of my control but worth the shot to try."
Article first published 12 July 2021, last updated 20 July 2021.
Head Photo by Jamie Davies on Unsplash
All agents' photos supplied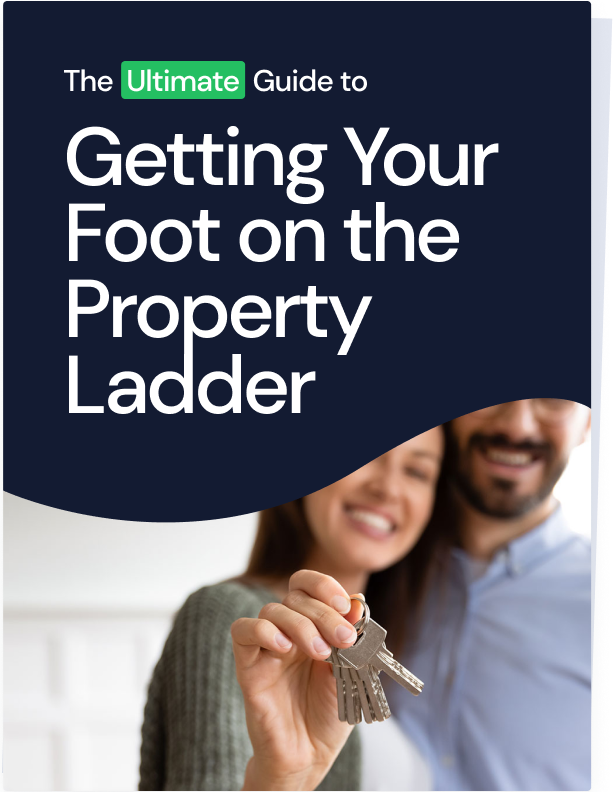 Ready, Set, Buy!

Learn everything you need to know about buying property – from choosing the right property and home loan, to the purchasing process, tips to save money and more!

With bonus Q&A sheet and Crossword!