The report from Financial Counselling Australia and the state and territory financial counselling associations, shows 61% of financial counsellors surveyed said most or all their clients with BNPL debt are struggling to pay other living expenses.
Hardship support and regulation on the sector are the two main contributors to the debt spiral amongst customers according to the report.
CEO of Financial Counselling Australia, Fiona Guthrie, said financial counsellors are seeing a rise in customers relying on BNPL for essentials like food, utility bills and medication.
"As the market grows, financial counsellors are seeing more clients with buy now pay later debt. 84% of financial counsellors surveyed said that about half, most or all clients presented with BNPL debt now. This compared to just 31% a year ago," Ms Guthrie said.
Industry hardship practices and regulation falling short
The report detailed the lack of support for customers in financial hardship.
"Accessing BNPL is frictionless at the start of the customers journey, but many clients and their advocates face significant challenges when trying to negotiate hardship arrangements," the report said.
"Financial counsellors want to ensure BNPL is a safe product for everyone. We know that many people find the product useful, but as our survey shows many people are also experiencing harm," said Ms Guthrie.
This is consistent with last year's release of an Australian Security and Investments Commission (ASIC) report which showed one in five BNPL users cut back or went without essential items, such as food, due to being overcommitted to BNPL.
The report called for BNPL to be treated as a credit product, and thus, "should be regulated under the National Credit Code."
The report highlighted investigations currently underway in New Zealand and the UK into better regulation for the sector.
"We are therefore calling on the Australian Government to commission an independent review of the existing legal framework, with a view to developing a fit for-purpose regulatory response that will make BNPL safer for all users. Undertaking that review should be a priority," Ms Guthrie said.
Most (95%) of the 248 financial counsellors who responded to the survey said BNPL should be covered by the National Credit Code to safeguard consumers from unsafe lending.
See Also: Would Credit Regulation Kill BNPL?
The BNPL Runaway Train
A new report commissioned by AfterPay highlights the growth of the BNPL sector.
The report said spending on BNPL in the US is up 230% since the start of 2020.
In Australia BNPL has been on a similar trajectory, growing significantly year on year.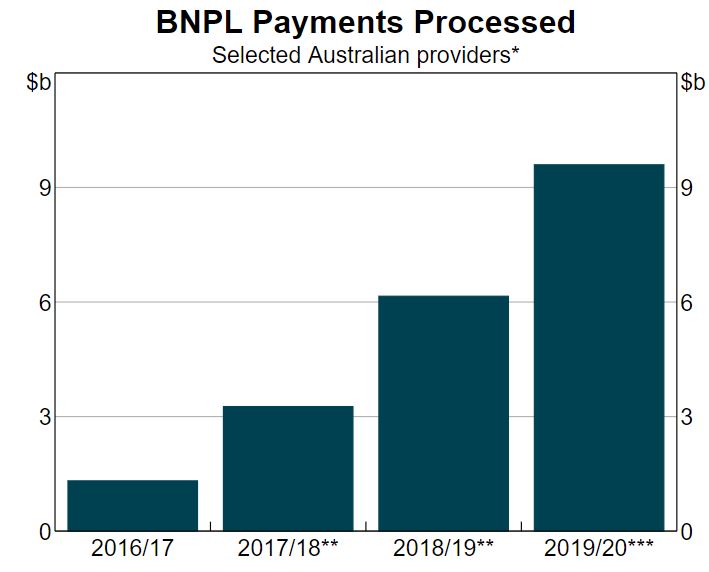 Source: ABS
More recently, the retail sector has experienced a boom, with restrictions easing in time for Christmas.
This was driven largely by the online retail sector in recent months.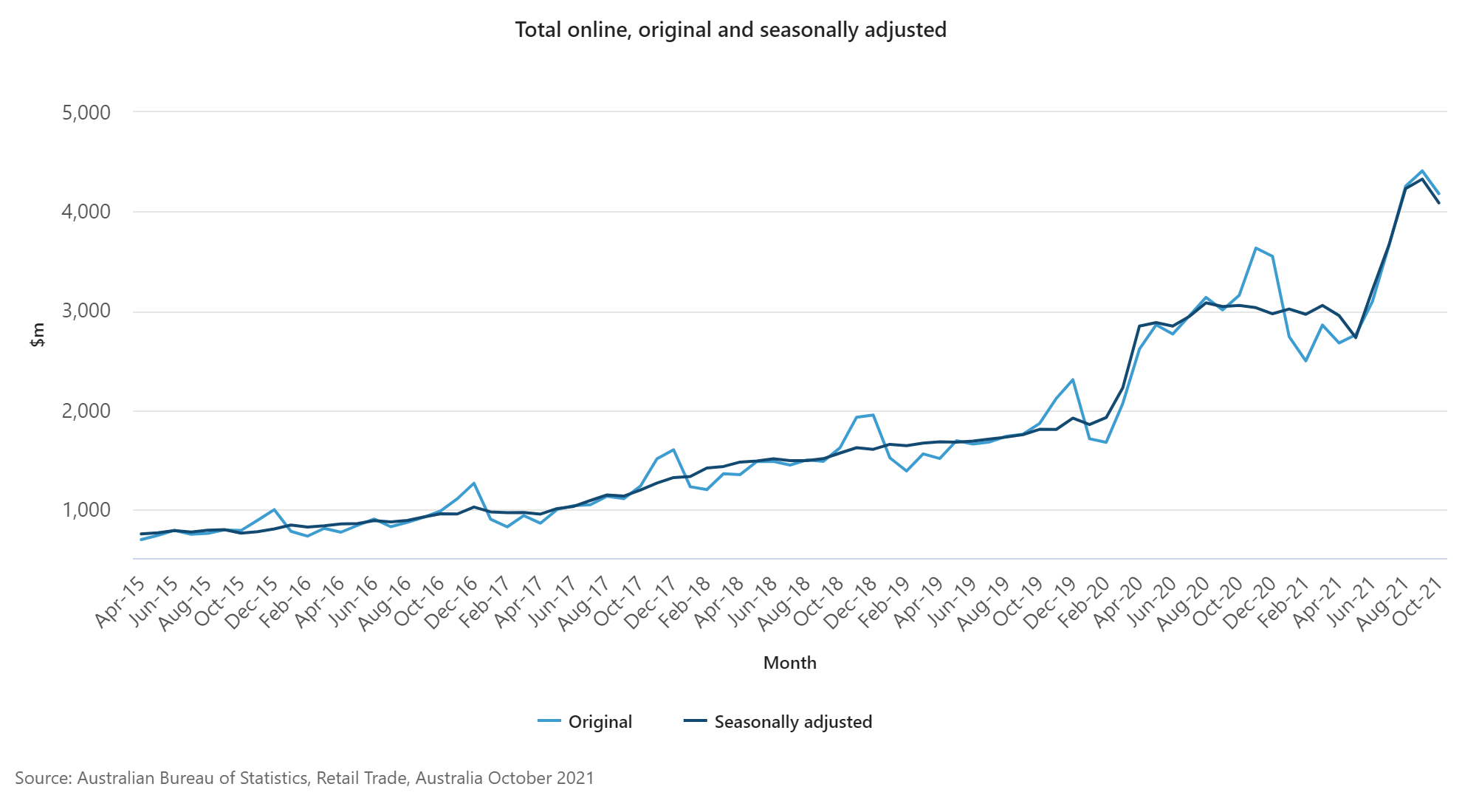 Ms Guthrie said BNPL during the Christmas period was a danger for customers unable to manage debt.
"This is very worrying, especially as we head into Christmas which is traditionally a time of heavy spending. Buy now pay later could leave people with a financial hangover come January," she said.
Image by Towfiqu Barbhuiya via Unsplash