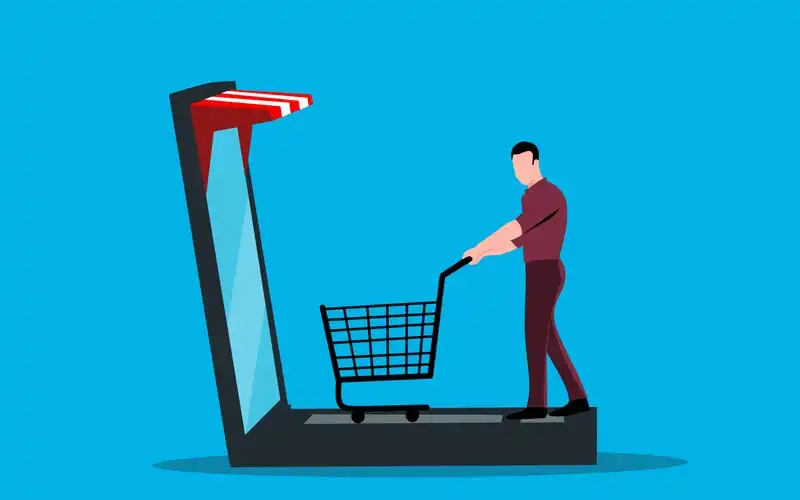 With the season of giving fast approaching, ANZ and ING predict more Australians than ever before are set to take advantage of discounts and bag a bargain.
Households are well placed to spend big on retail at the back end of this year, with one of the big four estimating end-of-year spending on retail to be closer to pre-COVID times.
ANZ's Economic Insight Data report highlights strong household deposits and savings recorded throughout the year coupled with the improved resilience in the labour market through Delta lockdowns, have given the average Australian household a strong buffer for end-of-year spending.
ANZ believes the recency of reopened international and interstate borders may also suppress travel spending, leading to more retail spending compared to pre-COVID levels.
In combining these factors, ANZ expects Black Friday to be the biggest retail sales day of the end-of-year trading period for 2021.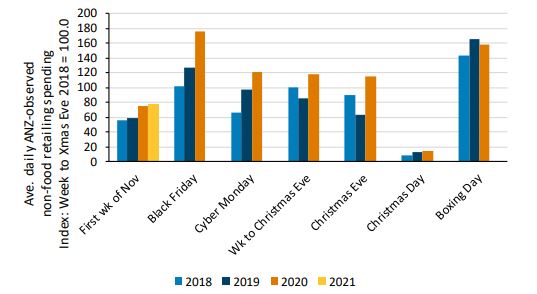 Source: ANZ
A study across 1,000 participants conducted by YouGov and commissioned by ING, revealed 64% are more likely to take advantage of Black Friday sales this year compared to previous years.
This comes on the back of suggestions that the financial impact of the pandemic has led Aussie adults to expect a bigger bargain from retailers, with ING noting 69% of Australians are expecting significant discounts, and 21% admitting they have grown to expect more for less in the past year.
However ANZ notes that despite the desire for significant discounts, they may not eventuate due to supply chain constraints or inflationary pressures.
ING believes this will not prevent Aussies from taking part, with 51% of savvy shoppers already preparing for the sales by comparing websites for the cheapest deals, 41% searching for retailers who have free delivery and 15% of Australian shoppers are even partnering with a friend or family member to buy in bulk.
Spending tips
Head of Daily Banking at ING, George Thompson, has noted some tips to navigate the sales safely, yet effectively:
Stick to a budget – Setting a price point of what you are able to spend based on your personal budget is key to avoid overspending and impulse purchases.
Shop safely and watch out for scams

– If shopping online, shop on a genuine and reputable website. Verify any trust seals on the site, check for contact details, review privacy and security policies and save all transaction details including receipts.

Plan for 2022

– Shopping the sales sensibly can actually help you get ahead of 2022 events and calendar moments that are traditionally heavy on the wallet.

Avoid Christmas postage delays

– With deliveries setting records this year, Australia Post has brought forward their Christmas deadlines.

Watch out for international transaction fees

–

if you're planning on shopping through an international site during the sales, make sure your aware of the fees and charges your bank might apply.
---
Image by Mohamed Hassan via Pexels.