Physical branch home loan customers gave a satisfaction rating of 77.2%, while mortgage broker customers reported 75.1%.
But customers dealing in person with a 'mobile bank representative' fared even better, reporting a satisfaction rating of more than 80%.
Roy Morgan Industry Communications Director Norman Morris said the findings from the recent Banking Royal Commission may have had an impact on customer sentiment.
"Mortgage brokers are an important channel for obtaining home loans but they have received considerable adverse publicity in the Financial Royal Commission," Mr Morris said.
"As a result, there now appears to be a number of issues that are negatively impacting bank home loan customer satisfaction when loans are sourced from them.
"Although mortgage brokers have had a number of negative issues highlighted by the Royal Commission, there is a large variation in their satisfaction across the major banks and as a result, there will be lessons to be learnt by understanding the better performers," he concluded.
The major banks to score highest in terms of branch satisfaction were:
Bendigo Bank (89.6%)
St. George (79.6%)
Suncorp Bank (79.1%)
ANZ (76.5%)
Bankwest (76.3%)
Westpac (72%)
CBA (71.4%)
NAB (70.8%)
In terms of mortgage brokers, St. George fared the best at 83.9% average satisafaction, ahead of Bankwest (81%) and Suncorp (72.6%).
Scores drop significantly after this, with broker satisfaction ratings from ANZ, Westpac and CBA much lower than average, negatively impacting their overall customer satisfaction.
Home Loan Customer Satisfaction: Obtained through Branch vs Mortgage Broker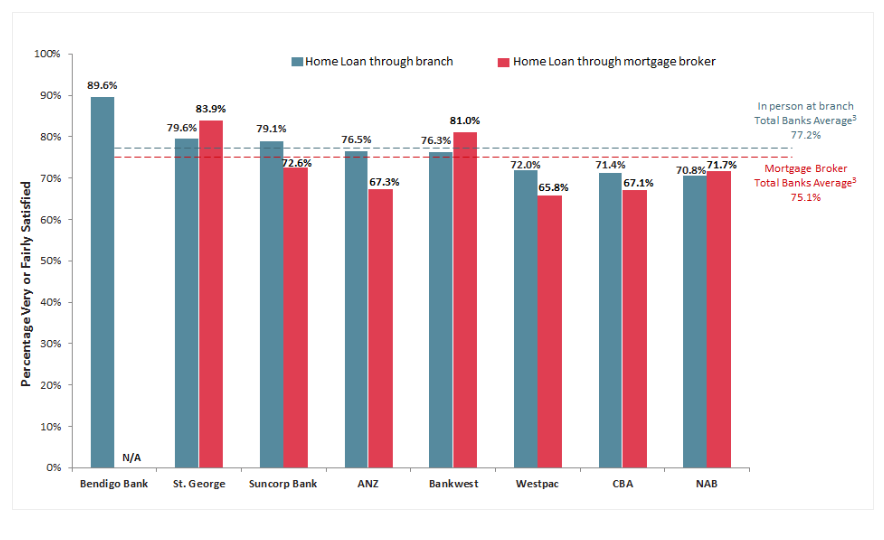 Source: Roy Morgan
Largest banks by home loans
Previous
survey says otherwise

Roy Morgan's survey paints branches, not brokers as the most satisfactory method of obtaining a home loan, but another survey commissioned by The Adviser last month said the opposite.

According to this survey of more than 5,700 home loan customers, 96% of those that had used a mortgage broker in their most recent experience were either 'satisfied' or 'very satisfied'.

By comparison, only 67% of borrowers who went directly through a lender said the same.

96% of broker customers also said they'd go to a broker for their next loan, compared to just 31.4% of direct borrowers, while 63% of direct borrowers said they'd switch to a broker.

The fate of mortgage brokers is still very much up in the air, with the Royal Commission's final report recommending a complete phasing out of commissions earned by individual brokers.

This didn't go down well, and the Labor Party has since promised to, if elected, instill a flat 1.1% commission on all broker loans, instead of the current combination of upfront and ongoing 'trail' commissions.

The final report of the Royal Commission recommended that borrowers pay an upfront fee themselves for the services of a mortgage broker, which industry experts say would "kill the mortgage broking industry".

58% of mortgage broker customers would not willing to pay any kind of fee, according to The Adviser's research.

For feedback or queries, email will.jolly@savings.com.au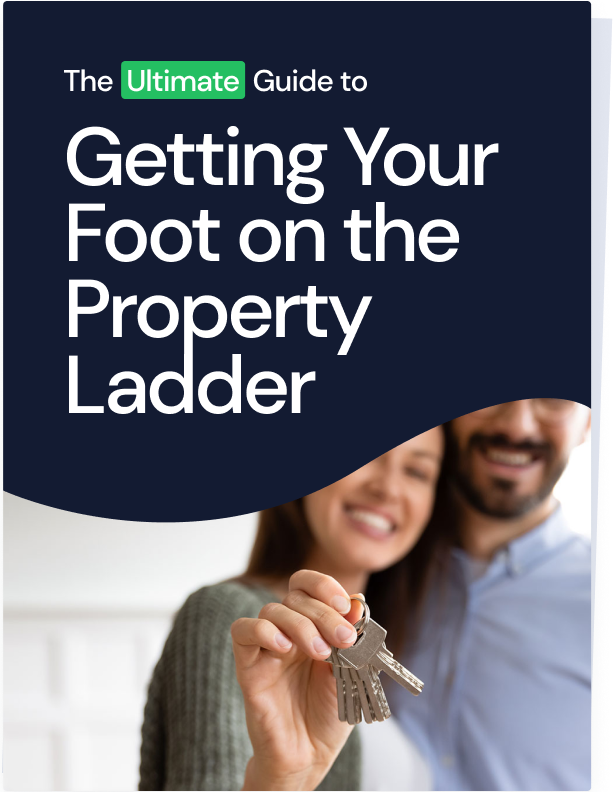 Ready, Set, Buy!

Learn everything you need to know about buying property – from choosing the right property and home loan, to the purchasing process, tips to save money and more!

With bonus Q&A sheet and Crossword!