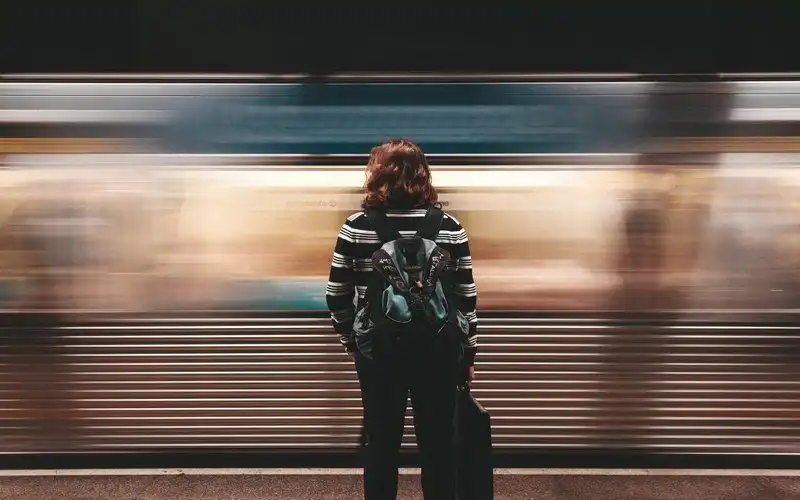 Photo by Denys Argyriou on Unsplash
A new report exploring Australians' responses to COVID-19 found more than a quarter are concerned about meeting essential expenses during the pandemic.
The Consumer Policy Research Centre's (CPRC) study of more than 1,110 Australians found more than one in four are worried about their ability to pay rent, mortgage repayments and energy bills.
Aussies are more concerned about their ability to manage their housing costs, with 37% concerned about paying rent, while 27% are worried about meeting mortgage repayments.
Almost half of Australians (49%) are taking steps to manage their household expenses, including dipping into savings (28%) and using credit cards or buy-now-pay-later services (22%), while one in five renters and mortgagors are taking actions such as seeking a better mortgage deal or requesting payment assistance.
Overall, 12 million Australians are concerned about the impact COVID-19 has had on their financial wellbeing, with one in five saying they are "very concerned".
CPRC's report, titled Consumers and COVID-19: from crisis to recovery, said COVID-19 "exposes the frailties within systems and across the community", with CEO Lauren Solomon saying many people are expressing concern over what happens in September when support measures (such as JobKeeper, JobSeeker, eviction moratoriums and mortgage repayment holidays) come to an end.
"People are most concerned about housing costs. We're seeing people express concern about what happens when support measures are removed," Ms Solomon said.
"It is startling to see one in five Australians needing to take action to manage rent or mortgage repayments – either seeking better deals from mortgage providers, payment assistance, reducing repayments or simply missing payments entirely."
Need somewhere to store cash and earn interest? The table below features non-introductory savings accounts with some of the highest interest rates on the market.
Ms Solomon also said people are doing things like cancelling ongoing services and subscriptions, while on a grander scale, high numbers of young Australians are applying for early access to their super.
"This crisis has dealt a sudden blow to household incomes and financial security. It has amplified existing vulnerabilities and pushed people into financial distress," said CPRC Research and Policy Director Emma O'Neill.
"What we know is that aggregate numbers don't tell the full story. Casual workers, young people and renters appear to be faring much worse than the general population. We must ensure we design and deliver support measures to those who need them most.
"That means ensuring we're listening and responding to actual experiences on the ground."
According to Ms O'Neill, now isn't the time to be removing vital protections, such as the JobSeeker program.
The likes of the Australian Council of Social Service (ACOSS) have implored the government to not scrap the increased JobSeeker rate, while the government itself has denied reports the rate would be permanently increased from $40 a week to $75 a week.
"What we need is a modern consumer protection framework delivered alongside stimulus measures to industry to ensure that consumers and the community derive maximum benefit," Ms O'Neill said.
The Consumer Policy Research Centre (CPRC) is an independent, non-profit, consumer think-tank established with seed funding by the Victorian Government in 2016.
COVID-19 to have lasting impacts on household budgets
New research from St.George Bank in its latest COVID-19 Financial Monitor reveals half of all households still remain concerned about the health and wellbeing of their family going forward, while half were also unprepared for such a crisis in the first place.
The research, conducted throughout April and May on over 1,000 Australian households, found that while six in 10 felt confident they can continue to pay down their home loan, half of households expect the financial impacts of COVID-19 to be lasting and will affect them for nearly two years into the future.
Over half of families wish they'd prioritised savings to help safeguard themselves against unexpected financial events like COVID-19.
St. George Bank General Manager Ross Miller said more Australians are starting to take emergency savings more seriously.
"Emergency savings is something we often talk about with our customers when conducting a financial review of their circumstances, and what we're seeing is a trend where pre-Covid, only half of Australian households' factored this into their budget, but that is now changing," Mr Miller said.
"In light of current economic circumstances, we are seeing households think differently about their financial circumstances, and post-COVID emerging, Australians are showing a keen interest in safeguarding their financial future."
Financial commentators often recommend consumers keep between three to six months worth of living expenses in an emergency savings buffer.
Read: Why you should set up an emergency savings fund.
Meanwhile, a third of households surveyed said they would change their financial priorities to be better prepared, while four in 10 have said they'd already begun to take the steps to create additional income opportunities.
"We're seeing households choosing to mitigate the financial impact of COVID-19 on their families, stating they are selling second-hand items online, and nearly one in 10 families have already taken a second job," Mr Miller said.
"This shows some confident signals that households have learnt from current circumstances, are willing to cut back more, make a change or find extra ways of making income so they can be more financially prepared.
"For many, they are also using this time to save and look at getting on the property ladder."
Want to earn a fixed interest rate on your cash? The table below features term deposits with some of the highest interest rates on the market for a six-month term.
---
Latest Articles