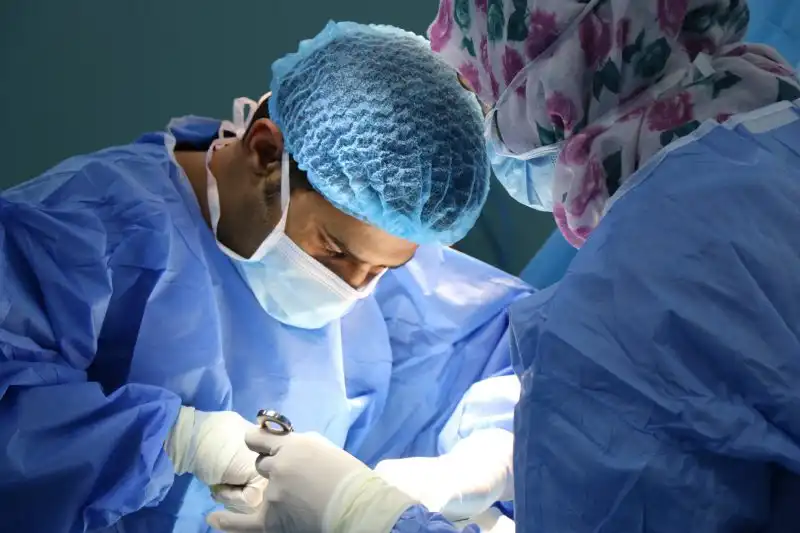 Here is Saving.com.au's comprehensive guide to saving money on your health insurance.
Private health insurance premium increases
With health insurance premiums rising an average of 3.25% as of April 1 2019, almost half of all Australians are now forking out extra for their policy. Even though it's actually the lowest rise in 17 years, it still represents a good opportunity to review your policy and make sure you're getting the best deal.
Choosing a health insurance policy can seem complicated when there are so many insurers to choose from, each of whom provide a different range of products. And with the cost of health insurance consistently rising above the rate of inflation, reducing your premium (without skimping on value) makes sense.
Top tips on saving money on health insurance
So with that in mind, here are our top tips on how to save money on your health insurance.
1. Make sure you're only paying for what you actually need
Some consumers prefer to be covered for all possible eventualities – but this level of cover certainly doesn't come cheap, nor does it make sense to pay for things you don't even need.
If you're in your twenties, do you really need to be covered for hip and knee replacements? Chances are you won't be needing that level of cover for a long time yet. Similarly, it makes no sense to pay for things like IVF and obstetrics if you're in the mature stage of life.
Take a good hard look at your extras cover too. If you're not into alternative therapies like acupuncture or naturopathy – don't pay for it. Take stock of your existing policy and make sure it suits your needs.
2. Take advantage of switching periods
There are two peak periods every year when Aussies look for health cover – March and June. March is a peak period because premiums go up every year on April 1, so lots of people with insurance start shopping around for a better deal.
June is the other peak period, as July 1 is the cut-off for soon-to-be 31-year-olds who want to take out cover before being stung with Lifetime Health Cover (LHC) loading.
It can really pay off to shop around in one of those peak periods, as health funds are trying to win over new customers by offering a range of bonuses and incentives for new customers.
3. Save by prepaying
It'll hurt you in the hip pocket initially, as it's a lot of money to outlay BUT by doing so you can wrangle a good deal. If you prepay a year in advance before rates rise on April 1, you're essentially locking in your premium at the previous year's rate.
There are also health funds out there that will offer you discounts of up to 4% for paying your insurance a year in advance.
4. Ignore sign up perks
Sure, theme park tickets and fitness trackers are enticing but if you take a closer look, they might be masking a policy you don't really need… or can't afford.
5. Take out cover before your 31st birthday
If you haven't already got private health insurance, and you feel you need it, strongly consider taking out cover before you turn 31. Otherwise, you'll be stung with the Lifetime Health Cover (LHC) loading in addition to your premium.
For every year you put off getting private health insurance after the age of 31, you'll be charged a 2% loading on top of your premium. As the LHC loading lasts 10 years and goes up to a maximum of 70%, you may want to avoid that cost altogether.
6. Take advantage of direct debit discounts
There are some health funds that will reward you for paying for your health cover by direct debit. These discounts can range from 1.5% up to 4% of your annual premium and could see you save a few hundred dollars a year simply by ticking yes to direct debit when signing up for cover.
7. Fitness-based discounts
If you're a bit of a gym bunny, it might be worth considering a health fund that will reward you for your #fitspo lifestyle. Some health funds, such as myOwn, provide a nice little 5% discount on your premiums if you maintain a certain fitness level – there's incentive to hit the gym if ever I heard it.
Qantas is also on board the fitness train, offering points depending on the number of steps you do per day.
8. Consciously uncouple
Roses are red, violets are blue, one person is better than two – at least when it comes to your health insurance policy.
It turns out a couples health policy is actually no cheaper than two singles policies. Private health insurance in Australia hinges on the principle of "community rating" – meaning that insurers can't charge one person more than another for the exact same policy.
After all, offering you a discount just for joining someone else's policy would hardly be fair to all the singles out there.
If you're on a couple's policy, you're probably paying for things you don't even need, as it requires both people to have the same level of protection. For example, if the woman needs to be covered for pregnancy, the man will also be paying for his own pregnancy cover. Unless men can suddenly give birth and I just don't know about it yet, it's probably worthwhile to take out two singles policies.
That way, if either of you need extra protection down the road, then that person can easily upgrade their policy without the other having to abort mission because it's suddenly become too expensive for them.
9. Find out if you're entitled to a corporate fund
Some companies will offer corporate health insurance, which could mean significant savings for you. Some offer their members exclusive discounts and perks, such as lower premiums for a higher level of cover, or even free gym memberships.
10. Reduce your premium by paying a higher excess
Most health insurance funds will allow you to increase your excess for a reduced premium. Keep in mind though, that your immediate out-of-pocket expenses should you need to go to hospital will be higher if you use this strategy.
This option really comes down to how often you claim on your policy and how it would affect your budget. If you're a young, fit person who visits the hospital once in a blue moon, this strategy may well suit you. But if you're an older person with more health issues, it's a risk you might not want to take.
11. Take advantage of any age-based discounts
If you're under the age of 30 on April 1 2019, the odds are ever in your favour. The recent reforms offer a premium discount of up to 10% if you're aged between 18-29 years old and have, or are planning to take out Hospital Cover.
12. Check your new cover
As of April 1 2019, health insurance products will be labelled under the new categories 'Gold', 'Silver', 'Bronze' and 'Basic.
Essentially, all the different types of cover will be pushed into each tier. While the new system is supposed to make it easier for customers to understand what they're covered for, it's important to check whether you're getting the best deal under the new system, and whether there will be any changes to your existing policy.
13. Consider whether you even need private health insurance
It's important to remember that every Australian already has health cover through Medicare, so the option to take out private health insurance is entirely up to you.
I personally wouldn't be without private health insurance, but it's not always the most financially viable option for everyone. It pays to be aware of exactly what you're getting in terms of cost, coverage, and value for money.
And if you do decide to take out private health insurance, consider doing so before you turn 31 to avoid that annoying LHC loading.
14. Put items 'on ice'
You can essentially 'turn off' items you don't think you'll need to be covered for in the immediate future. Doing so may reduce the cost of your premiums, but be mindful that you might need to serve the waiting periods again when you switch them back on.
15. Avoid paying out of pocket expense
When you're charged for medical treatment and it costs more than the amount you get back from Medicare or your private health insurance, the difference is called the gap – otherwise known as an out of pocket expense.
Basically, if you're a private patient in hospital, the government will pay 75% of the agreed upon price for the procedure. This is called the Medicare Schedule Fee. Your chosen health fund will then pay the remaining 25%. In theory, the cost of that procedure is completely covered.
The problem arises when a doctor charges over the agreed upon cost of the procedure – which is something they do frequently and with reckless abandon. Medicare won't cover anything over the agreed upon price, so guess who has to cover the cost?
Thankfully there are ways to avoid paying the medical gap, but it does involve a bit of research on your part.
If you're covered by private health insurance, contact your health fund for a list of healthcare professionals with gap cover arrangements. That way, if you're treated by anyone on the list and they agree to participate, there will either be low or no medical gap cost involved.
There's a handy website called Healthshare, which allows you to find doctors in your area who perform procedures with either no gap (so no out of pocket expenses) or a known gap (a minimum of $500).
If your health fund doesn't have an agreement with doctors, you can find a doctor who has an agreement in place with a different fund for whatever procedure you need, and simply switch your policy to that fund. Be mindful though, that there is no waiting period once you've made the switch.
Don't forget about any sneaky hidden costs either, like the cost of an anesthetist.
16. Shop around and compare your options
You wouldn't just buy a new TV or a house without doing your research first, so don't go for the first health insurance policy you see. Do your research and compare policies. With so many comparison websites, there's really no excuse not to do your research first.
You would probably be surprised by what you find by comparing policies. You may get the same cover for less or more cover for the price you're currently paying. Policies are always changing, so it pays to keep tabs on what's happening in the market.


17. Don't forget about ambulance cover
Unless you live in Queensland or Tasmania, ambulance services are not covered by Medicare, so make sure your health policy includes ambulance cover. Emergency transport can cost up to $2,000, so it's definitely worth making sure you're covered for it.
Be sure to check with your health fund as to the level of ambulance cover involved in your policy – some policies define an 'emergency' differently, while others may or may not cover you for the call-out fee. Find out if your policy covers you if you require just ambulance treatment – and not transportation.
18. Avoid paying the taxman too much
The Medicare Levy Surcharge (MLS) is an additional tax (on top of the standard 2% Medicare levy) which is applicable to some taxpayers (singles earning over $90,000 and families earning over $180,000) who don't have private hospital cover.
But you can avoid paying the MLS by taking out private hospital cover with an excess of $500 or less for singles, and $1,000 or less for couples and families.
19. Mix and match policies
Splitting your health insurance between two providers can sometimes provide better value premiums or coverage than taking out combined hospital and extras cover with the same provider. If you take out hospital cover with one provider and extras cover with another, you may be able to get cover for more medical treatments are the same or a lower price than if you had a combined package cover.
Some insurers allow a 'mix and match' approach to health insurance, so you can get different levels of cover in a combined policy with the same provider (eg. top level hospital cover and basic level extras cover) so you might not even need to split your cover between insurance providers to benefit.
20. Look out for discounts on family policies
Lots of health funds offer incentives for families, like no hospital admissions excess for children, no-gap dental, and allowing your children to stay on the policy until they turn 25 (provided they are studying full time).
Health funds have been allowed to provide single parents with a reduced insurance premium compared to the standard family rate since 2007. If yours doesn't, switch to one that does.
Savings.com.au's two cents
When it comes to saving money on your private health insurance, it pays to shop around and compare policies to make sure you're getting the best deal.
But keep in mind that the cheapest policy isn't necessarily the best – in fact, often it isn't. There's more to choosing a health insurance policy than simply picking the cheapest one. You want one that offers all the features you need at the best possible price.
---
Latest Articles