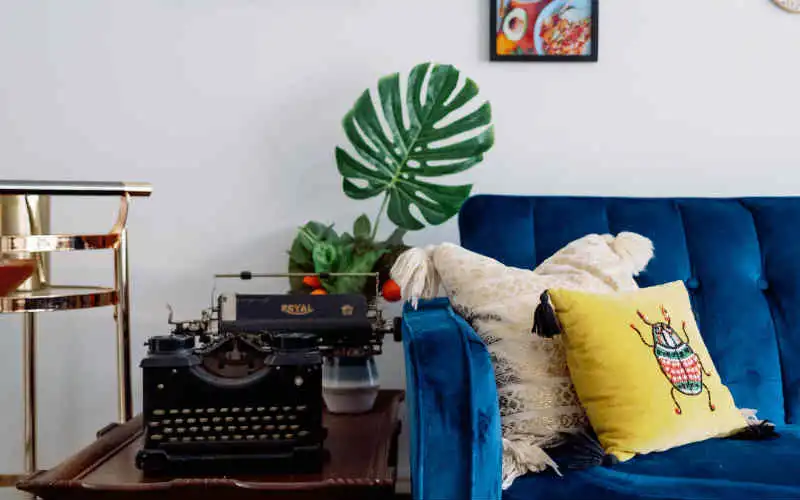 Photo by Taylor Heery on Unsplash
So you're moving out of your rental and need to tackle the dirty oven and stains in the carpet you've tried to convince yourself aren't there.
On this page:
But do you need to hire a professional cleaner or can you save some money and just do it yourself?
If you've ever had to move out of a rental before, then you'll know how expensive it can be to hire a professional to tackle an end of lease clean. While doing it yourself might save you a few hundred dollars, it can also cost you an entire weekend spent on your hands and knees scrubbing every surface.
Here's what to know before you attempt to DIY it.
Need somewhere to store cash and earn interest? The table below features introductory savings accounts with some of the highest interest rates on the market.
Lender

---

4

0

0

0

$product[$field["value"]]

$product[$field["value"]]

$product[$field["value"]]

More details

FEATURED

Savings Account (Amounts < $24k)

0

200

0

$product[$field["value"]]

$product[$field["value"]]

$product[$field["value"]]

More details

PremiumSaver (Amounts < $250k)

3

0

0

0

$product[$field["value"]]

$product[$field["value"]]

$product[$field["value"]]

More details

0

10

0

$product[$field["value"]]

$product[$field["value"]]

$product[$field["value"]]

More details

4

0

0

1

$product[$field["value"]]

$product[$field["value"]]

$product[$field["value"]]

More details

WebSavings Account (New Customer) ($2,000+)
Rates based on a savings balance of $10,000. Sorted by total interest rate. Refer to providers' websites for bonus rate conditions. Note that the base rate will apply once the introductory term has passed. Rates correct as of May 18, 2022. View disclaimer.
Can an end of lease clean get your bond back?
Policy and campaigns officer from the Tenants' Union of NSW, Jemima Mowbray, says that a significant portion of bond claims from real estate agents are for cleaning related issues, so it does matter.
"But that doesn't mean you need a professional cleaner - that's your choice as a renter," Ms Mowbray told Savings.com.au
"Your responsibility is to hand back the property reasonably clean and in the same condition as when you moved in, taking into account any 'fair wear and tear' from everyday life."
The Tenants' Union of NSW stipulates that the landlord or real estate agent may claim from the bond if the tenant has left any part of the premises "not reasonably clean".
"That's why it's crucial renters take the time to fill in and check the accuracy of the condition report at the start of the tenancy, and to list any issues and the general state of the property (including cleanliness)," Ms Mowbray said.
"This becomes a really important document when they're leaving."
Chief Executive Officer of the Tenants' Union of NSW, Leo Patterson Ross, pointed out that the landlord's obligation to the next tenant is to provide the premises in a reasonable state of cleanliness - but not with regards to some previous condition.
"Reasonable here is really to the standard the general community would expect a vacant property to be at the beginning of a lease," Mr Patterson Ross said.
"Landlords are often seeking to make tenants pay for the gap between those two legal obligations. But there is a gap, and for landlords, that should be seen as just part of the cost of doing business."
An important point Patterson Ross said renters should remember is that there are two ways for a landlord to 'keep' your bond.
"One is to claim it directly. The other is to make you pay for things you don't actually need to (and they do) in order to get your bond back," he said.
"It can feel good to get your full bond back. But at the end of the day, there is no difference to your hip pocket between paying $500 for cleaning and getting the full bond back or letting the landlord claim $500 from the bond for the cleaning.
"If the property didn't actually need to be cleaned they are still both costs you shouldn't have to have paid."
Do you need to hire a professional cleaner?
While it's not necessary to hire a professional cleaner, Ms Mowbray said many tenants choose to do so anyway.
"Moving is stressful and can eat up your time, so if you have the money you might choose to hire a professional cleaner but there is certainly no legal requirement to hire a professional cleaner," Ms Mowbray said.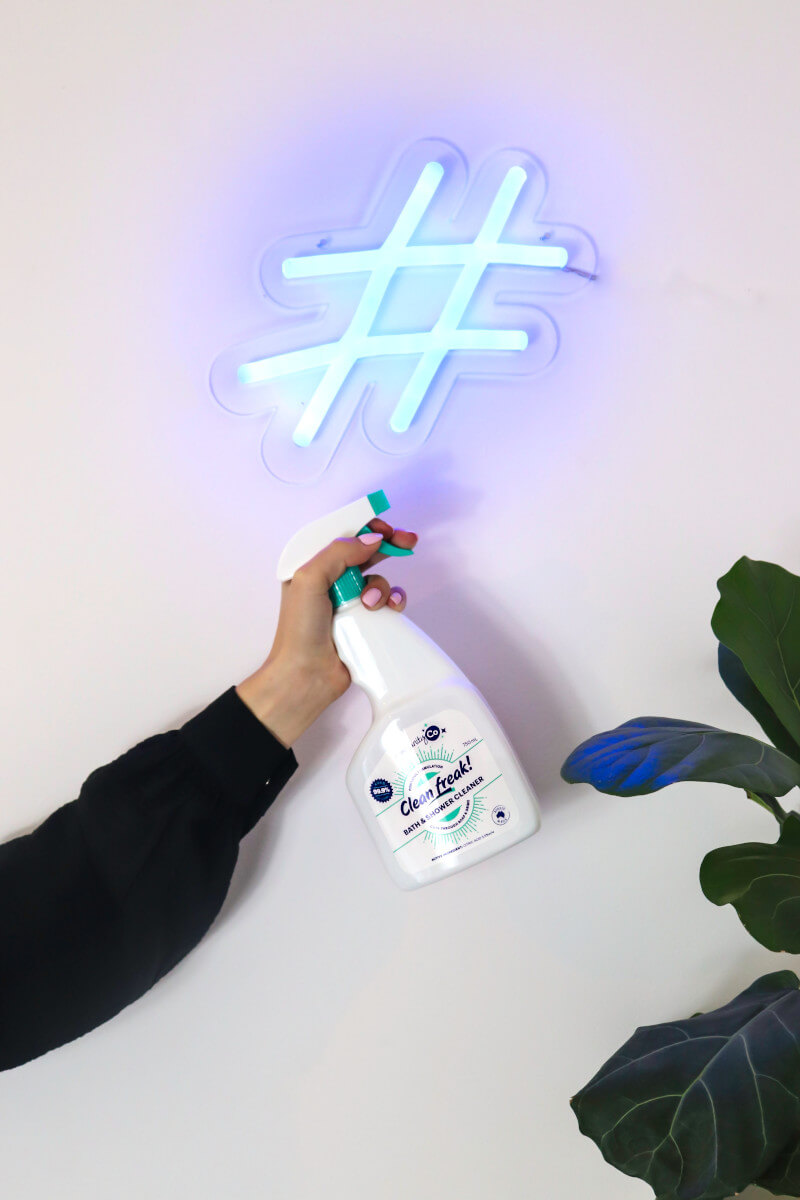 CEO of Ray White Property Management Emily Sims said while it's not a legal requirement to hire a professional cleaner, tenants are legally required to leave the property in a reasonably clean condition.
"A managing agent will refer to the condition report to assess what 'reasonably clean' is in each situation," Ms Sims told Savings.com.au.
"The tenant has the opportunity to leave the property clean and return possession of the property."
But if a tenant hasn't cleaned the property to the satisfaction of the property manager or landlord, they could be required to pay for a professional cleaner as they haven't met the obligations under their lease agreement.
"If they can act fast, they will have a second opportunity but if they can not, a professional cleaner will be hired so as to not cause the landlord any further loss of rent," Ms Sims said.
While tenants are usually under the impression they need to get the carpets professionally steam cleaned, Ms Mowbray said this often isn't the case.
"Additional terms that require renters have the premises professionally cleaned or fumigated are usually illegal and invalid, but there is an exception where you have been permitted to keep an animal on the premises," Ms Mowbray said.
"Even then renters may only be required to have the premises professionally cleaned or fumigated if it is necessary to rectify an issue.
"It is not enough that you kept an animal - there must be some uncleanliness or infestation as a result. We are aware of agents claiming cleaning costs without providing evidence of the need to carry out cleaning."
Do you have to use the recommended cleaner?
While some landlords or property managers will ask tenants to use their preferred cleaner, there is no legal requirement for a tenant to do so.
Ms Sims said tenants can use any cleaner they like, as long as they do so within the time frame required.
"A tenant may use an alternate cleaning company as ultimately they are paying the invoice. As long as the tenant can provide a cleaner of their choice in the time required, they have a choice," Ms Sims said.
"If they can not, then a property manager will manage the situation to ensure the landlord is not losing rent income as a result."
Mr Patterson Ross said using the property manager's recommended cleaning company doesn't always work out.
"Doing so often leads renters to have an expectation that the cleaning will be of a standard that the property manager accepts, but this isn't always the case," Mr Patterson Ross said.
"It does generally put you in a stronger situation in defending against a cleaning claim at the Tribunal - it just might not avoid you getting there in the first place."
Using the recommended cleaner may also end up being more expensive.
"The cleaning company and the property manager have an ongoing relationship to maintain, whilst you most likely don't," Mr Patterson Ross said.
"If you don't have the time and you do have the money then it is definitely worth at least looking around to see if there are other options for you."
How much does an end of lease cleaning cost?
The cost of a bond clean varies depending on how big your home is, where you live, what kind of tasks you need to be done (like cleaning an oven that hasn't seen a scrubbing brush since you moved in) and how long it's all likely to take.
End of lease cleaners will typically charge either an hourly rate or a flat fee based on the number of bedrooms and bathrooms there are. However, in a blog post, bond cleaning service This Is Neat warns against using cleaners who quote by the hour.
"A common pricing tactic for end of lease cleaners is to quote by the hour. Try to avoid this as it's very difficult to gauge how long a clean will actually take," the post said.
"Because every property is different, don't be surprised if your cleaners demand more money if they don't finish in the allotted time frame."
According to Airtasker, the average cost for a bond clean is between $120-$360 for a standard three-bedroom home.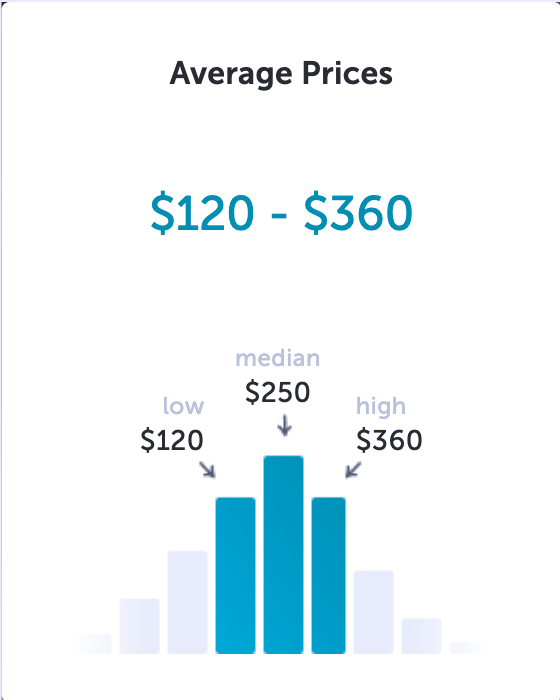 Source: Airtasker
A standard end of lease clean takes between four and six hours, depending on the size of the home and how many cleaners there are. According to Airtasker, an end of lease clean usually includes:
All windows wiped (inside and outside)
The inside and top of all cupboards wiped
All walls cleaned
Any window furnishings (like blinds and curtains) cleaned
All light fittings cleaned to remove dirt and insects, then polished
All floors vacuumed and mopped
All window tracks cleaned
Oven cleaned
All surfaces are wiped down and any stains or marks removed that weren't pre-existing
Extractor fans washed
Skirting boards free from marks and dust
Bathrooms, laundry, and kitchen cleaned
You can also request extra tasks to be done, such as steam cleaning carpets, cleaning the dishwasher, cleaning the swimming pool and cleaning upholstery like curtains, mattresses and couches. However, end of lease cleaners won't usually do things like repair and maintenance tasks (like plastering a hole in the wall), or pest removal.
To avoid getting ripped off, Mr Patterson Ross says renters need to do their due diligence.
"The main rip-off for people is being pressured to hire a cleaner unnecessarily," he said.
"Once you've made the decision for yourself that a cleaner is a good idea for saving time and money, then to avoid being ripped off people should ensure they understand exactly what they are paying for.
"Ask for a detailed list of the areas that are to be cleaned and check through them to make sure there aren't any areas that are missing."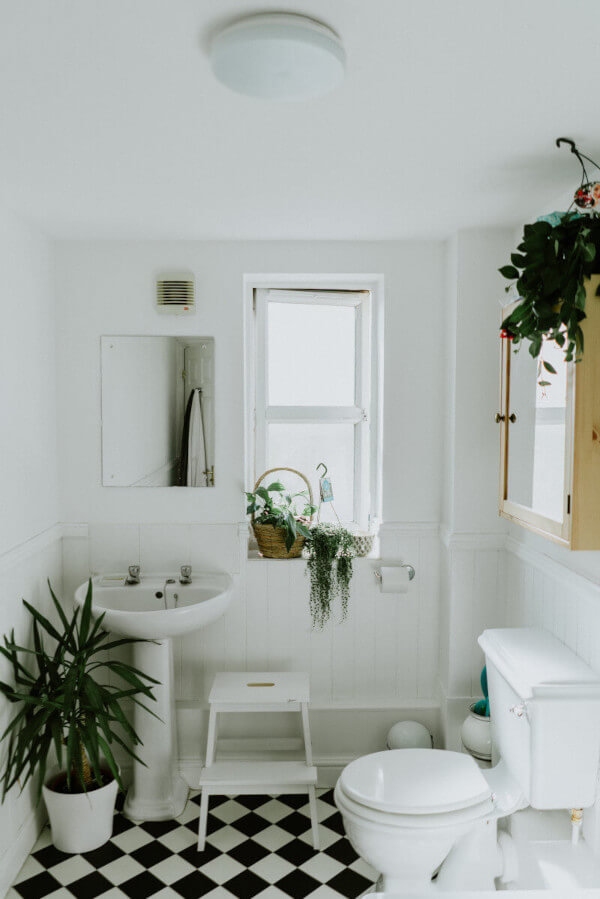 Mr Patterson Ross said while bond back guarantees can be useful, renters should double-check the Ts and Cs.
"Ensure the terms are clear that they will refund your fees or you may end up having to go through two tribunal claims - one to try and get your bond back, and another to claim the bond back guarantee from the cleaner."
Renters could also shop around and get several quotes.
"Like any business, you want to try and see if they have a good reputation with their previous customers. The lowest price may not always be the best option - or at least it may come with some risk," Mr Patterson Ross said.
How to save money on the costs of a professional clean
To save yourself this money, you could attempt to just clean everything yourself. But Ms Sims warns renters to be thorough if they want to get their bond back in full.
"Light fittings, gutters, gardens and exhaust are some common oversights," Ms Sims said.
Let's face it, most of the cleaning can easily be done yourself.
If you get into good habits and clean regularly throughout your tenancy like a proper adult should - rather than saving all the cleaning for the end of your lease - you may find that you don't even need to hire a professional. At the very least, it could make the end of lease clean quicker for the professionals, potentially saving you money.
Important areas to give a bit of TLC include:
Skirting boards: Skirting boards can fly under the radar when it comes to cleaning, but they attract lots of dust and can look pretty disgusting if they're not cleaned. Regularly vacuuming these will keep dust at bay but if you've got particularly filthy skirting boards, you may need to wipe them down.
Windows: Some cleaners charge extra for the windows to be cleaned, so it's easy to save money on this by cleaning them yourself. Some Chux and a bit of window cleaner should sort this out.
Cabinets and pantries: Kitchen pantries and bathroom cabinets can get dirty very quickly from food and leakages from cosmetics. Regularly cleaning these out will help prevent difficult stains from building up.
Floors: You can easily vacuum and mop your own floors, which will save you money on the costs of a professional cleaner. You can steam clean the carpets yourself by hiring equipment, or save this task for the professionals.
Oven, stovetop and rangehood: The kitchen will easily require the most elbow grease, particularly the oven and rangehood. You'll need to spend a decent amount of time cleaning out the oven, as most degreasers take up to an hour to work. Don't forget to clean the stovetop properly with a tough cleaner like Jiff (a quick wipe won't do).
Bathroom: The bathroom is another area that gets a lot of build-up, particularly in the shower and behind the toilet. Regularly cleaning your bathroom, particularly the shower screen, will make the end of lease clean much easier.
Outdoor areas: Outdoor areas, like the balcony or yard can be often missed by renters. Mow and weed the lawn, sweep and hose down verandahs or balconies, and clean the balcony glass.
Walls: Don't forget the walls! Sugar soap is considered by many to be the best product to use for cleaning marks on the walls. If there are minor holes in the walls from nails, fill these in with putty and wait for it to dry before sanding and repainting.
Extras: If your rental property came with furniture or appliances, make sure these are cleaned and in the same condition as when you moved in.
Savings.com.au
If you're moving out of your rental property, don't forget that the default option isn't to hire a professional end of lease cleaner. It's entirely possible to clean yourself and get your rental bond back in full, potentially saving hundreds of dollars.
But attempting an end of lease clean can also be incredibly time-consuming and may not be worth the money saved. Perhaps the best approach is to regularly clean during your tenancy, minimising the amount of work there is to be done by the time your lease comes to an end, which may still save you money.
---
Latest Articles