In a typical month, Australians collectively spend around $2 billion a month on clothes, shoes and personal accessories (according to recent ABS data). In December, this usually increases to over $3 billion (no prizes for guessing why).
Research from the University of Queensland found that, globally, humans these days purchase around 80 billion new pieces of clothing every year, up 400% from two decades ago.
What's worse is that Australians dump 85% of the textiles we buy to landfill every year. Surely there's a cheaper and greener alternative?
Enter, the beloved op shop.
Op shops have been dutifully clothing Australians for over 100 years, with the Salvation Army setting up a 'recycling depot' in 1880. Since then, these depots have evolved into over 2,500 op shops across Australia, with statistics from 2017 reporting gross sales exceeding $500,000,000. Furthermore, Aussies donate over a million tonnes of goods to op shops. It's clear they're a much loved national staple, but how best can we take advantage of them?
Savings.com.au has compiled a list of tips and tricks to best equip you on your next frugal shopping spree.
1. Find the good op shops
There are thousands of op shops across Australia and not all are created equal.
It's not uncommon to walk into an op shop that looks like a war zone, with nothing that interests you and walk straight out. Finding a good one often comes down to a trial and error process, so scope out the stores in your local area and decide on the ones that have the best range, value, and work best for you.
On behalf of @LifelineAust we congratulate @CostasGarden on his Most Popular Presenter #Logies2019 win and say a HUGE thanks for choosing to be dressed by Southport Lifeline op-shop on the #redcarpet. Thank you for using your success to help draw attention to #suicideawareness. pic.twitter.com/mW9664YRwc

— Lifeline (@LifelineAust) July 1, 2019
2. Have a plan
Op shops can be a beautiful mess, and it's easy to fall down a rabbit hole. Check your wardrobe before you leave the house and have a good knowledge of what you own to avoid doubling up on unnecessary items.
Avoid the trap of 'winging it' and go in with a clear budget and goal/outfit/item in mind and you'll find yourself saving time and money.
3. Shop mid-week
People typically donate clothes on the weekend and volunteers usually don't get a chance to sort through these until Monday or Tuesday. Shopping mid-week can give you a head start on bargains while also allowing you to avoid the crowds.
Furthermore, Salvos have various deals on weekdays like:
$2 Monday Madness- everything on a rack at the front of the store is two dollars
Student discount day- 20% off on Wednesday for VIC, TAS, SA, WA, NT and Saturday for QLD, NSW and ACT
Pension and Seniors discount day- 20% off on Thursday for VIC, TAS, SA, WA, NT and Thursday to Saturday for QLD, NSW and ACT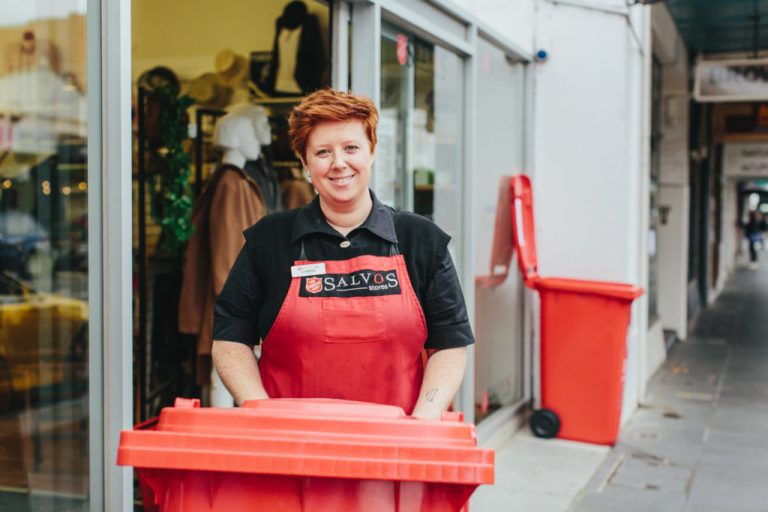 Source: Salvation Army
4. Take your time
A department store will generally have their apparel neatly folded or hung, with multiple sizes and colours.
You put yourself at the mercy of the gods that something will be right for you when entering an op shop. Because of this, it's important to be patient and understand that what you're looking for might not be readily available or jump out at you.
Take the time to look through all the racks to see if something tickles your fancy, and even have a second look; you might've missed something by having a 'boy look'.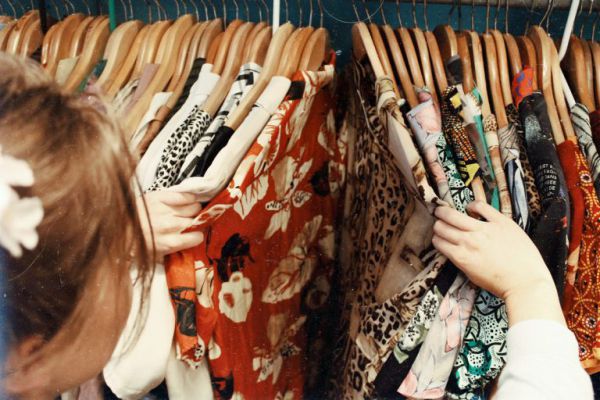 Photo by Becca McHaffie on Unsplash
5. Try before you buy
The rise of online shopping has seen this phrase lose some of its fame, but it's vitally important when it comes to op-shopping. It can be easy to forget that the items for sale have been owned by at least one other person.
Op shops don't usually offer refunds, so do some DIY quality control and ensure that your purchase is up to scratch and you're not throwing your money away. The last thing you want is for your new favourite shorts to be showing off more skin than intended.
6. Do you need it?
Yes, that sequin jacket looks great on you and yes, it is very cool. But how many times will you wear it, and do you need it? If you're not going to use something and don't need it, don't buy it!
Just because something is cheap, doesn't make it a worthwhile purchase. Getting carried away in an op shop will have the opposite desired effect on your wardrobe and bank balance.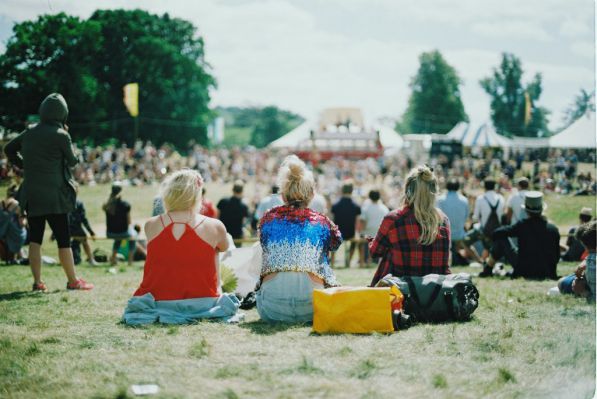 Photo by Aranxa Esteve on Unsplash
7. See it, love it? Buy it!
In seemingly direct contrast to the previous point, if you see something you love, don't hang about!
First, of course, employ the "do you need it" test and should the item pass, make it yours. If you leave it for another day, someone equally as frugal as you will no doubt swoop in before your return, leaving you wondering what could've been.
8. Don't be restricted by gender or age
Op shops can be an incredible time capsule for Australian fashion over the years. Different donations from different decades are a great example of how clothes sizes can actually be a terrible indicator of what does and doesn't fit you.
If you see something you like and you think it might fit you, don't be put off by the label, try it on! What's the worst that could happen?
Furthermore, don't be bound to your sex when shopping. Whether you're a lady searching for a chic men's waistcoat or a man looking for a funky female scarf for winter, spread your wings across the terrific tapestry that is an op shop.
9. Op shops are more than clothes
It's fair to say most of the tips we've mentioned have involved clothes but larger op shops can be home to so much more.
I recently visited my local op shop to donate some clothes after moving house and left with a ping pong table and Foosball table for $45!
Checking the furniture section of an op shop is an extremely worthwhile endeavour, especially before looking at buying new. Couches, tables, chairs – these sort of items will generally still be in good condition and are rarely anywhere close to their retail value.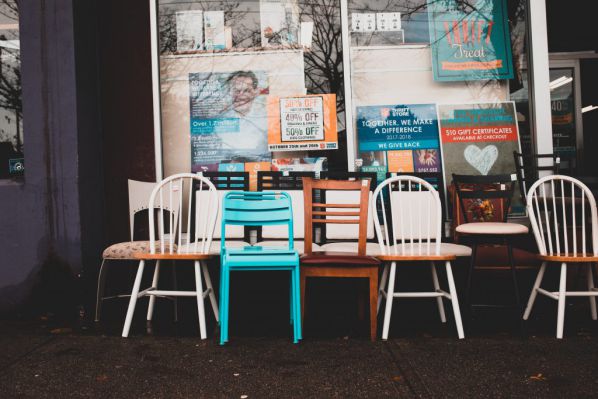 Photo by Nathan Shurr on Unsplash
10. Revisit!
People donate their belongings to op shops every single day, which means new items 24/7!
There's no point in visiting an op shop one weekend, not finding anything and never returning. Consistency and repetition are the keys to frugal success. Your frequent visits may even result in building up a relationship with the volunteers who will be more inclined to help you nab a bargain.
Savings.com.au's two cents
Op shops are an Australian staple for good reason. They're a fun and easy way to stop you from spending an arm and a leg on brand name clothes and homewares.
Regularly shopping at op shops could save you hundreds of dollars over the course of a year, money you could put towards a car or a deposit on a home.