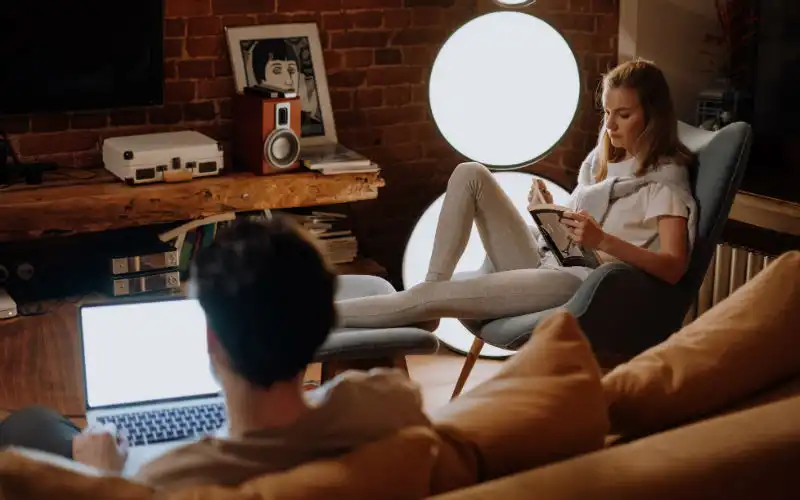 Photo by cottonbro from Pexels
As Melbourne enters its second week of tough stage four lockdown restrictions, a new study has revealed the significant impact of COVID-19 on young Victorians living in share houses.
Around 74% of people living in share housing in Victoria have lost their job or had their working hours slashed since the beginning of COVID-19, with one in five reporting that they had skipped meals in order to afford necessities, a University of Melbourne study has found.
Need somewhere to store cash and earn interest? The table below features introductory savings accounts with some of the highest interest rates on the market.
The research, which surveyed more than 1,000 people who have lived in a share house in Victoria in 2020, revealed extreme levels of housing stress among those who are already a vulnerable demographic - 82% were under the age of 35 while a fifth were visa holders and half were in casual or non-permanent jobs.
A fifth pawned or sold something to afford the essentials while a similar number said they couldn't pay the rent on time.
What's more, 44% reported to being under housing stress - defined as paying more than 30% of their income on rent.
One in five said they were spending more than half of their income on housing, despite 20% of people successfully negotiating rental reductions with their landlords.
Read more: How much should I spend on rent in Australia?
Two in five said they changed their living situation, such as moving house or changing occupants in their home, while 16% reported living in an overcrowded share house.
New data from mobile storage company Taxibox also showed a rise in young adults packing up to move back home with their parents during the pandemic.
The survey revealed a 182% spike in people between the ages of 18 and 24 using the Taxibox website, with bookings rising 198%.
University of Melbourne School of Design postdoctoral research fellow and lead researcher Dr Katrina Raynor said the pandemic had highlighted the plight of young people living in share houses and made it worse.
"People living in share houses are more likely to be young, employed on casual contracts, international students or living in informal housing arrangements. It makes them more at risk of homelessness and housing stress than the general population," Dr Raynor said.
"These are all groups of people that have fared poorly in the current pandemic and may have been struggling before the pandemic hit as well."
The survey, which was conducted in June 2020 before the stage four restrictions came into effect, highlighted the importance of JobKeeper and JobSeeker payments among this demographic, with a third of respondents accessing these payments.
"Given that 20% of this group are unemployed and 44% are either in housing stress or severe housing stress, the removal of JobKeeper and the Coronavirus Supplement of the JobSeeker payments is likely to tip many members of this cohort further into severe financial stress," Dr Raynor said.
Dr Raynor added the rental moratorium on evictions needs to be extended and called for rental rights to be improved.
"Several respondents explained that they were afraid they would be forced to leave if they asked for a rental reduction while others explained that their landlord or estate agent was 'so bad that it would have been too much hassle'," Dr Raynor said.
"For many, the lack of comfort asking for a reduction stemmed from the fact that they are not formally listed on the lease and are subletting from other housemates."
Dr Raynor also added that additional rental protections are necessary to protect the rights of the 20% of respondents who either have no formal lease or are on leases of less than six months.
"Unlike low-income renters in the social housing system, most people in share housing receive limited support and little security of tenure," she said.
"Going forward, these are people who will likely need targeted housing and employment support."
---
Latest Articles