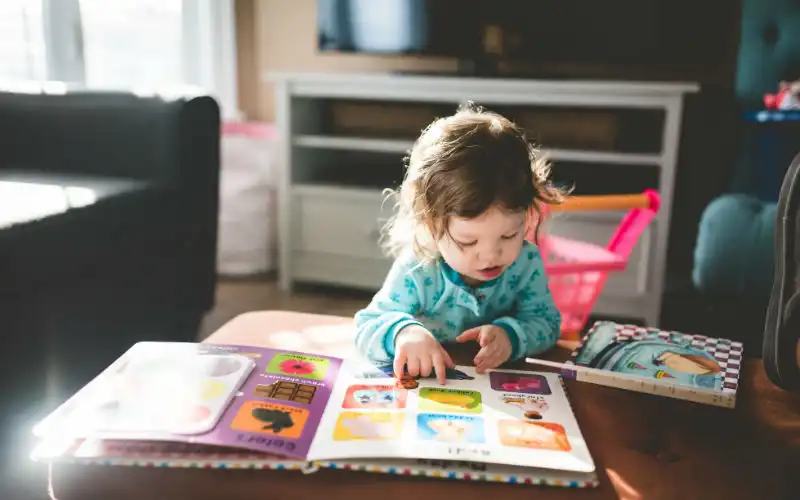 Photo by Stephen Andrews on Unsplash
Prime Minister Scott Morrison has announced that childcare will be free for parents who need to continue working during the coronavirus pandemic.
Around one million families are set to receive free childcare during the coronavirus pandemic under a $1.6 billion package from the Morrison Government.
In a statement, the government said it will "pay 50% of the sector's fee revenue up to the existing hourly rate cap based on a point in time before parents started withdrawing their children in large numbers - but only so long as services remain open and do not charge families for care".
"The funding will apply from 6 April and will be based on the number of children who were in care during the fortnight leading into 2 March, whether or not they are attending services," the statement reads.
Mr Morrison said the plan supports families while also ensuring as many as 13,000 child care and early learning services will be able to keep their doors open for essential workers and vulnerable families who need those services most.
"Relief is on its way for around a million Australian families and thousands of early learning educators and carers," the Prime Minister said.
"These services are vital for so many parents so they can provide for their family, and children need as much familiarity and continuity as we can help provide at this unsettling time. Priority will be given to working parents, vulnerable and disadvantaged children that need early education more than ever and parents with pre-existing enrolments.
"This plan complements more than $1 billion we expect the sector to receive through our new JobKeeper payment to help ensure many of the 200,000 vital early education workforce can stay connected to services."
Looking for a place to store cash? Below are a handful of 6-month term deposits with some of the highest interest rates in the market.
Federal Education Minister Dan Tehan said childcare centres have been asked to prioritise the children of essential workers.
"We are going to ask the centres to prioritise and they should prioritise obviously those who need their children cared for because they are working and working where they can't care for their children safely at home," Mr Tehan said.
"For them to prioritise as well vulnerable children who need that continuity of care as well and then to re-engage with those parents who have taken their children out of care to see whether they can be accommodated as necessary as well, but there is a clear priority list that we want centres to take into account.
"The most important of those are those essential workers and the vulnerable children."
Until the payments arrive, the government will waive gap fees for families who keep their children home.
Families will also be able to use the 20 extra absence days the government has funded for coronavirus related reasons without giving up their place in childcare.
"If you have terminated your enrolment since 17 February, then I encourage you to get back in contact with your centre and re-start your arrangements," Mr Tehan said.
"Re-starting your enrolment will not require you to send your child to childcare and it certainly won't require you to pay a gap fee. Re-starting your enrolment will, however, hold your place for that point in time when things start to normalise, and you are ready to take your child back to their centre."
"We will also make payments of higher amounts available in exceptional circumstances, such as where greater funding is required to meet the needs of emergency workers or vulnerable children."
The announcement comes after the childcare sector asked the government for financial help due to falling rates of attendance.
---
Latest Articles