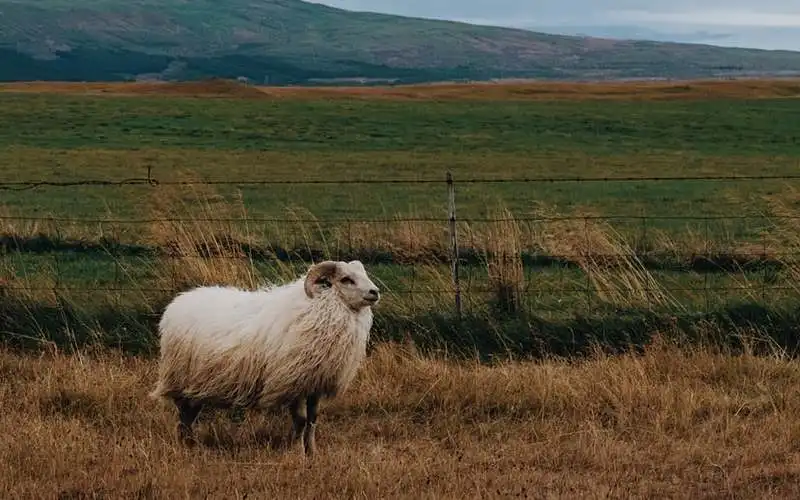 Westpac-owned RAMS will cut its savings rate by 10 basis points to 1.90% p.a, effective Friday 28 February.
The announcement was made to account holders via email on Wednesday morning (seen below).
While there is no change to the base rate of 1.15% p.a. for balances up to $500,000, the bonus rate is being reduced to 0.75% p.a.
Customers will still need to deposit $200 per month, have a balance of between $200 and $500,000, and make no withdrawals to attain the bonus interest rate.
The news comes after Westpac, ANZ and NAB cut interest rates on their savings accounts, by up to 11 basis points.
RAMS also made cuts to its interest rate in June, August, and September 2019.
The movements appear to be in-step with the Reserve Bank, as it cut cash rates in June, July, and October.
However, the Reserve Bank left cash rates on hold at its February meeting.
RAMS' savings account, after the cut to 1.90% p.a, will fall further behind the leading interest rates of around 2.00-2.25% p.a., as seen in the table below.
However, the providers with the 2.25% p.a. interest rate have much lower maximum account limits compared to RAMS' $500,000.
What's happening with home loans?
While the news is bad for savers, things could be looking more positive for those with home loans, or those looking to get into the housing market.
ANZ cut rates on its fixed home loans last Friday by up to 86 basis points, and is now lower than the rest of the big four on a lot of its products.
Commonwealth Bank also made sweeping cuts to similar fixed rate products the previous week.
ANZ's Nick Higginbotham said the rate cuts are merely a response to a competitive market.
"One of the benefits is that they (borrowers) can look at that (ANZ's 2.68% advertised rate) and think, 'It's probably worth my while to fix a portion of my loan… and get a certainty of what I am going to be paying,'" Mr Higginbotham said.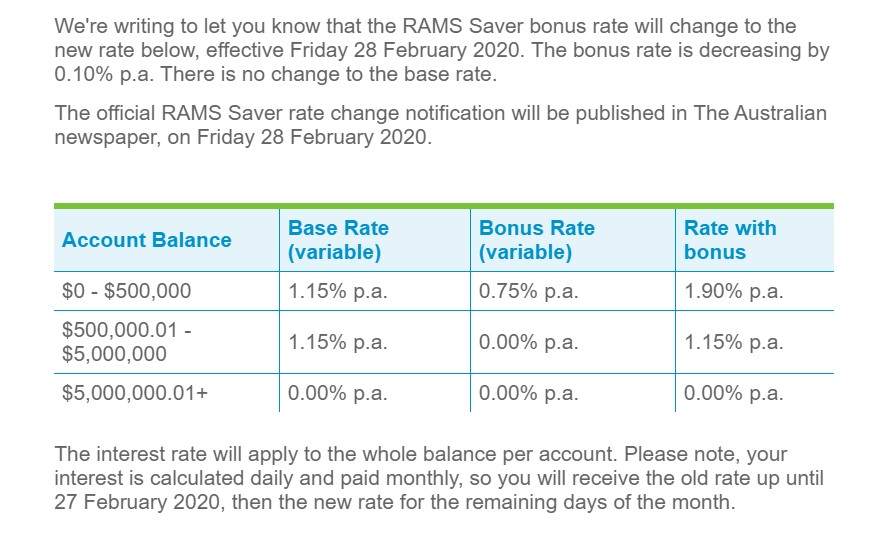 RAMS' email to customers. Source: Local
---
Latest Articles