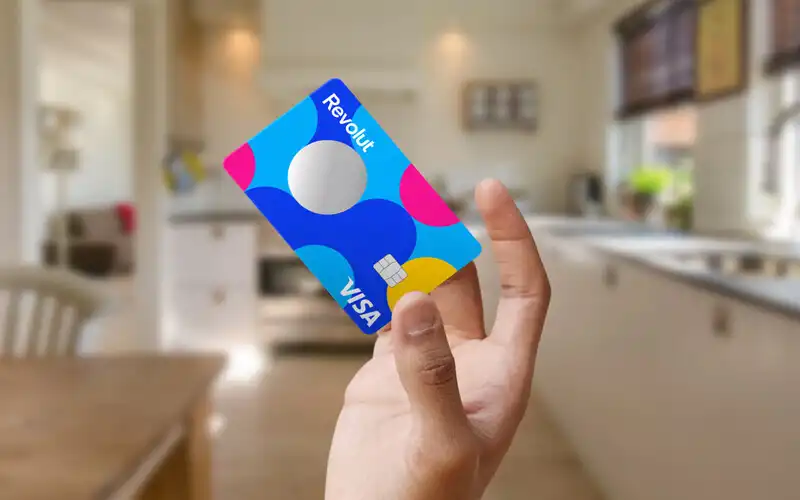 Global fintech Revolut recently launched a new bank account for kids, called Revolut Junior.
Revolut, which officially launched in Australia in August 2020 and is used by more than 13 million customers globally, introduced Revolut Junior, a prepaid card and money management app designed purely for kids aged 7-17.
Accounts are managed and overseen by parents and guardians who also have a Revolut account, as the two are linked together.
Need somewhere to store cash and earn interest? The table below features savings accounts with some of the highest interest rates on the market.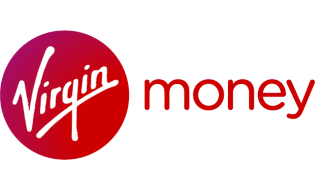 Advertisement
Boost Saver - Savings Account
Product Features
Zero monthly fees. Maximum rewards. Red hot savings rate.
5,000 bonus points points when you take out a new Virgin Money Go Account
Bundled with the Virgin Money Go transaction account
Highest
variable rate
1.20%†
Base
variable rate p.a.
0.10%
Enjoy up to 1.20% p.a. with your bundled Virgin Money Boost Saver
Product Features
Zero monthly fees. Maximum rewards. Red hot savings rate.
5,000 bonus points points when you take out a new Virgin Money Go Account
Bundled with the Virgin Money Go transaction account
Using a Revolut account, parents and guardians can instantly transfer money to their child, and have full access to view their spending and savings habits.
Parents can receive notifications and alter security settings on the Junior card, like disabling online payments and ATM withdrawals.
As the goal of the app is to encourage good habits with money, parents can also set savings goals for their children and set regular allowances, as well as other features like incentivising chores.
Revolut Australia CEO Matt Baxby says the "financial super app" is built to help pass on healthy money habits to kids.
"The addition of Revolut Junior is another feature that I know our customers will love, particularly parents who want to teach their kids money skills for the 21st Century," Mr Baxby said.
"With the rise in contactless payments and online shopping, the days of dropping coins into a piggy bank are becoming less and less relevant or helpful in teaching kids about making smart choices with their money."
[See also: Parents say a 'cashless society' will hurt their children financially]
Head of Product Felix Jamestin meanwhile said conversations about money typically start at home.
"The product has been a labour of love and we're deeply committed to helping parents equip their kids with the financial skills, literacy and confidence to succeed in the future," he said.
[See also: A quarter of Australians weren't taught about money as children]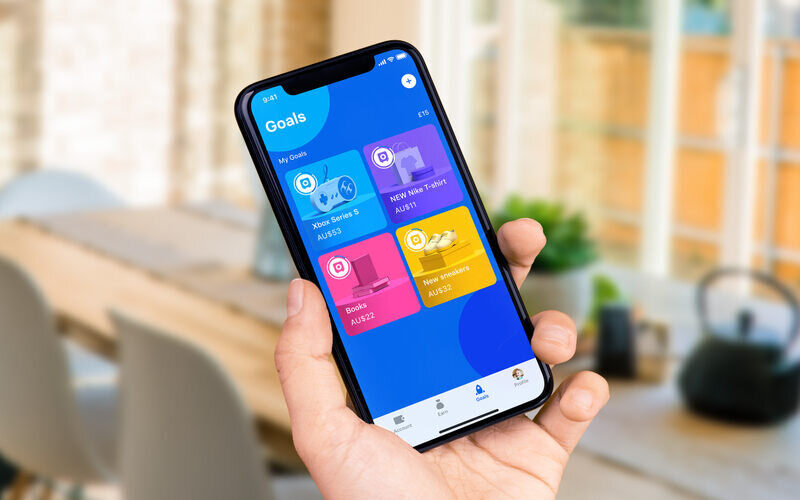 The Revolut Junior Interface. Image: Supplied.
Revolut vs Spriggy: How do they compare?
One of the most similar products to Revolut Junior in Australia at the moment is Spriggy, which describes itself as a 'family finance fintech' that takes the place of a regular savings account.
Mr Baxby said what sets Revolut apart from other kids bank accounts is that it was designed with simplicity in mind.
"Because our Junior accounts are linked in with parents' Revolut accounts, parents are able to manage their kids' pocket money in the same app that they monitor their own spending with - it's all centralised so there's no need for parents to jump through different apps to manage their own money," he told Savings.com.au.
He also said Revolut Junior can help teach financial skills for life.
"Because they get their own Revolut Junior app and card, kids are also learning financial literacy in a digitally-led way, which is really important when you consider that's how they'll manage their money when they step into adulthood."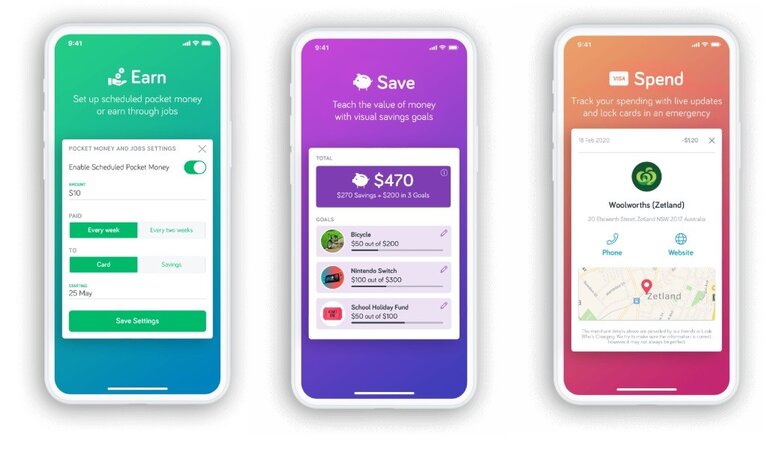 The Spriggy interface. Source: Spriggy
Revolut vs Spriggy: Interest rates and fees
Neither Spriggy nor Revolut offer interest rates, as both are not authorised deposit-taking institutions.
This means both products aren't technically savings accounts, so they don't earn interest.
It also means deposits in both are not covered by the Financial Claim Scheme which protects deposits of up to $250,000.
Here are some of the top kids savings account interest rates at the time of writing.
In terms of fees, Revolut Junior doesn't charge any fees on its own; Junior accounts are set up under a parent's existing Revolut plan, which could be free or under one of its two different payment tiers:
Revolut Premium ($10.99/month): Offers no-fee currency exchange on up to $9,000 per month and no-fee ATM withdrawals up to $350 per month; and
Revolut Metal ($19.99/month special offer, $29.99/month normally): No-fee currency exchange, no-fee ATM withdrawals up to $1,400 each month, 2% thereafter to cover costs, up to 1% cashback on all card purchases and more
Spriggy, on the other hand, has a 30-day free trial and then has an annual $30 fee per child, a $10 replacement card fee and a 3.5% surcharge on international purchases.
Revolut vs Spriggy: Age limits
Revolut Junior can be used by kids between the ages of 7-17.
Spriggy can be used by children slightly younger, aged 6-17.
Revolut vs Spriggy: Security
Both apps place a high degree of scrutiny on security, as both allow users to lock their child's card within the app, which is useful for when they lose it or start spending too much.
Both give real-time notifications on spending and allow parents to disable online purchases and to turn off ATM withdrawals.
Revolut vs Spriggy: Features
The two apps differ somewhat in terms of the features they offer, but also offer many of the same or similar.
For example, both allow users to set 'jobs' in the app to encourage children to work for pocket money and allowances.
However, Spriggy also offers a 'family groups' function which Revolut does not: This enables other family members (like a grandparent) to contribute to the app as well.
Revolut also offers limited features on its free account and may require a paid version to unlock some of the more advanced features.
But, Revolut also has the advantage of being more than just a children's account, which Spriggy is.
Adults can also use it for their regular banking, as well as the transfer of currency.
Victoria bans school banking programs
In late November, the Victorian government banned "low-quality" school banking programs run by financial institutions from next year, such as the Commonwealth Dollarmites program which attracted so much criticism during the banking royal commission.
ASIC found there was "limited evidence" school banking programs created a "lasting" money-saving behaviour in students in 2019, and schemes such as these will be replaced by curriculum-linked classes on money.
Although financial learning in school is important, various experts have said more needs to be done at home as well.
Apps like Revolut or Spriggy could fill this void.
"Australians have been underserved by the same big banks for far too long, so it's a step in the right direction when we're encouraging kids and parents to look at alternative providers - especially those that actually give customers a richer experience and a better deal," Mr Baxby said.
"With apps like Revolut Junior, you're not just giving kids an account to put their money in, but you're also providing them with an engaging way to learn important financial lessons."
---
Image source: Revolut