Image source: Pocketbook
New data from hundreds of thousands of Australians shows that household savings has increased massively not just during the pandemic, but before it as well.
According to data from 800,000 users of personal finance app Pocketbook, Aussie savings have tripled in the past three years, and is up 116% in the last six months alone.
Need somewhere to store cash and earn interest? The table below features savings accounts with some of the highest interest rates on the market.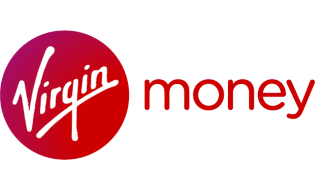 Advertisement
Boost Saver - Savings Account
Highest
variable rate
1.50%†
Base
variable rate p.a.
0.10%
BOOST YOUR SAVINGS with up to 1.5% for the first 3 months
Product Features
Red Hot Intro Rate of up to 1.5% for the first 3 months
Enjoy up to 1.2% thereafter
Bundled with the Virgin Money Go transaction account
Pocketbook's data shows Australians' monthly savings sat at $941 in July 2017.
In subsequent years, monthly savings:
Averaged $948 in July 2018
Averaged $1,516 in July 2019
Averaged $2,645 in July 2020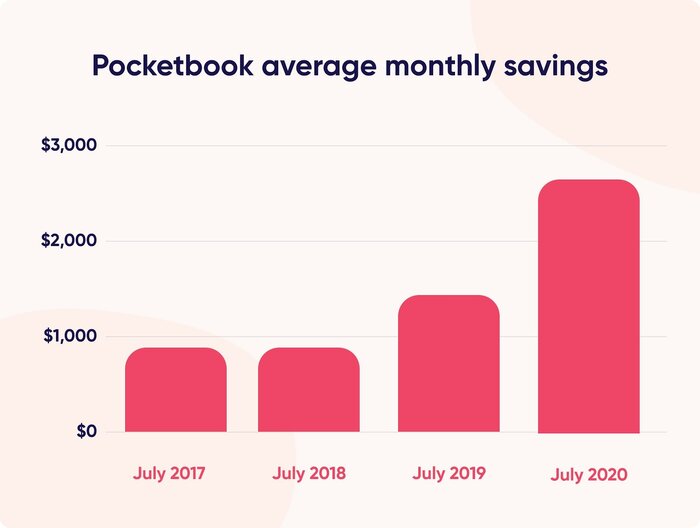 Image source: Pocketbook
The biggest jump came in 2020, between January and July, where monthly savings increased from $1,200 per month to $2,600 per month.
Savings spiked the most in April 2020, jumping 120% from a year earlier, when the full effects of COVID-19 shutdowns were felt by many Australians.
These figures are supported by the Australian Bureau of Statistics (ABS) data, which shows the household savings ratio skyrocketed from 2.5% to 19.8% over the June quarter.
Government support payments such as JobSeeker significantly contributed to this rise in Aussies saving money over spending, according to the ABS.
The rise in savings is despite the current unemployment rate is 6.9% (and a higher effective unemployment rate), with Australians stashing money away out of caution as a result of the pandemic's economic fallout.
Pocketbook Director Serdar Nurmammedov said the pandemic has created "never before seen" spending habits.
"Preserved outgoings, coupled with ingoings reliant on government stimuli, mean it's understandable that consumers are being extra cautious with their spending so they have enough money put away should the worst happen," Mr Nurmammedov said.
According to Pocketbook data, this increase in savings has occurred despite a 25% increase in 'bank spend' between June and July 2020 and 2019, indicating consumers are relying more on credit and overdrafts to get by.
"It's a positive sign that Aussies are being savvy with their finances and creating a buffer should they need to rely on this in the future," Mr Nurmammedov said.
"Our data indicates that these trends are set to continue post-pandemic as Aussies work to curb spending and preserve their savings.
"As the government introduces more spending incentives and the job market picks back up we're likely to see this frugalness lessen.
"For now though, Aussies are understandably remaining cautious."
[Read: Household deposits are up during the pandemic - are there any good interest rates?]
What is Pocketbook?
Available on both iOS and Google Play, Pocketbook syncs with your bank account (as long as you give it permission to do so), listing every spend you make and sorting it into categories.
Compare some of the other top-rated budgeting and savings apps in Australia.
---
Latest Articles