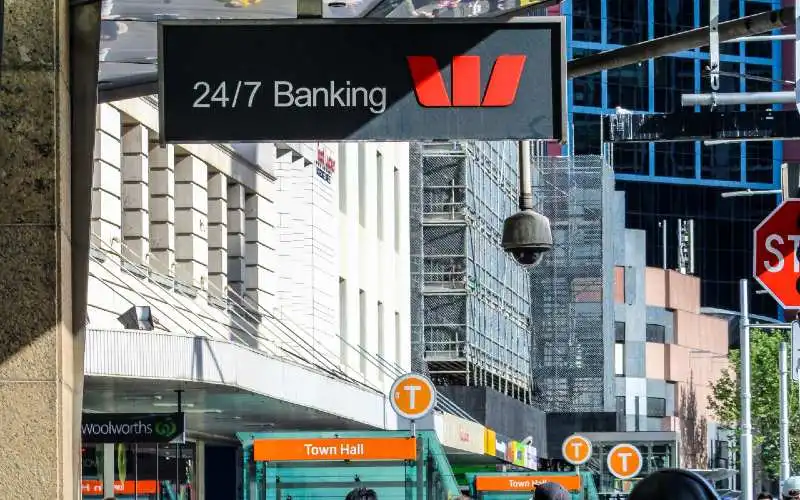 Westpac has announced new measures to eliminate abusive messages sent through payment transactions.
The big four bank today announced it will be aiming to curb abusive messages being sent via mobile and online banking.
This comes after it detected more than 2,500 transactions containing swear words and even domestic violence threats in the description and reference fields for payments.
---
Need somewhere to store cash and earn interest? The table below features savings accounts with some of the highest interest rates on the market.
Lender

---

4

0

0

0

$product[$field["value"]]

$product[$field["value"]]

$product[$field["value"]]

More details

FEATURED

Online Saver (Amounts < $499999)

4

0

0

0

$product[$field["value"]]

$product[$field["value"]]

$product[$field["value"]]

More details

High Interest Savings Account (< $250k)

4

0

0

1

$product[$field["value"]]

$product[$field["value"]]

$product[$field["value"]]

More details

0

50

0

$product[$field["value"]]

$product[$field["value"]]

$product[$field["value"]]

More details

0

0

0

$product[$field["value"]]

$product[$field["value"]]

$product[$field["value"]]

More details
Rates based on a savings balance of $10,000. Sorted by total interest rates. Refer to providers' websites for bonus rate conditions and for any applicable fees and charges. Rates correct as of June 27, 2022. View disclaimer.
---
This form of financial abuse essentially means that some people are using the description fields in payment transactions as a messenger service to send threats, if they've been blocked from sending messages to the recipient via other means like texting, Whatsapp or Facebook.
This is similar to last year when Commonwealth Bank also announced measures to crack down on abusive messages being sent via digital banking, after discovering that over 8,000 customers had received multiple low-value transactions with threatening descriptions.
Commbank Group Executive Human Resources, Sian Lewis said abuse facilitated by technology can have a lasting impact on victims.
"It's our responsibility to make digital banking a safe place for our customers to conduct their daily activities without the fear of being threatened of harassed," Ms Lewis told Savings.com.au.
"Last year, we updated our Acceptable Use Policy to address this issue and more recently we have implemented an automatic block on some of the most offensive and abusive language across our digital banking platforms, like the CommBank App, preventing a transaction from being processed if a customer attempts to use this language in a transaction description.
"It will take a whole of industry approach to properly address this issue so we're pleased to see other banks starting to address the problem as well."
According to Westpac, the abusive messages they detected were being sent on low value amounts, with some individuals repeatedly targeted.
"It's shocking that individuals are using real-time payment transactions to harass and threaten others, often circumventing blocks on other channels like SMS and social media to reach the recipient," Westpac General Manager Customer Solutions, Lisa Pogonoski, said.
"We want to create a safer digital banking experience for our customers and send a clear signal that abusive messages in payment transactions will not be tolerated.
"While the vast majority of customers use our platforms respectfully, these steps will help provide more protection for customers sending and receiving payments through our online and mobile banking channels."
See also: What is financial abuse?
For inbound payments, Westpac will roll out a new tool enabling customers to report abuse and harassment received in the payment description.
Customers will be able to click a report button in the app where the offensive message will be flagged and sent to a dedicated team for review and action.
For outbound payments, the bank will deploy technology to monitor outgoing payments and block certain transactions containing inappropriate or offensive language.
Customers will be notified if their outgoing transaction contains offensive language and they will need to remove the language for the payment to be processed.
"The new self-reporting feature will give our customers a tool at their fingertips to flag abuse and threats received via payment transactions," Ms Pogonoski said.
"We have established a dedicated team to review these messages, provide confidential support, and take action against abuse.
"The blocks in place for offensive keywords sent via outbound payments, coupled with our advanced data analysis, will add a further line of defence against this behaviour.
"We will be able to use these measures and insights to help us evolve our monitoring capabilities and inform further steps to stamp out abuse on our platforms."
Westpac research shows that one in two Australians have received some form of online abuse, through email, mobile or social media channels.
One in four admit to having used some form of offensive language in a payment transaction.
---
If you or someone you know is experiencing domestic or family violence, call 1800RESPECT (1800 737 732) or visit www.1800RESPECT.org.au.
In an emergency or if you're not feeling safe, always call 000.
---
Photo by Luke White on Unsplash