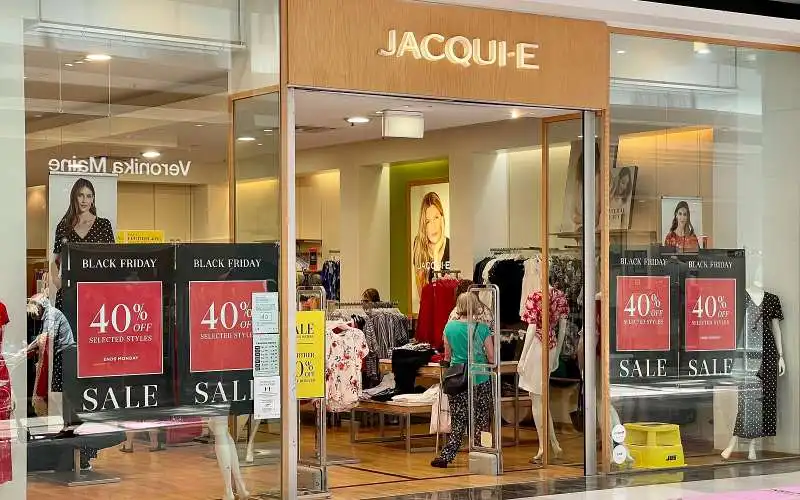 Australians are damaging their credit scores for years to come by failing to repay their buy now, pay later debts amid growing calls for tighter regulation.
New data released by consumer credit marketplace and technology firm ClearScore found that over the last eight months, the number of consumers running up multiple (3+) buy now, pay later (BNPL) debts has jumped to over 30% of BNPL users.
The research also found the number of missed repayments has blown out to 83%, while one in three BNPL users admit to having missed repayments to BNPL companies like Afterpay and Zip.
ClearScore Australian Managing Director, Steve Smyth, said the surge in missed repayments and consumers loading up on multiple debts exposes significant issues facing the unregulated sector.
"Sooner or later a cohort of consumers will fail to keep up with snowballing repayments that attract steep late fees relative to the amount borrowed," Mr Smyth said.
"When those debts are sold on to collection agencies, they will show up as multiple defaults, even if the dollar amount defaulted is comparatively small.
"This is a consumer credit access horror show in the making."
The BNPL sector has been facing growing calls for tighter regulation from consumer advocates who argue the sector should be regulated under the Australian Securities and Investment Commission's (ASIC) National Consumer Credit Protection Act 2009, just like other credit products.
Unlike other forms of credit like credit cards or personal loans, credit checks aren't mandatory parts of the BNPL sign-up process, and some BNPL providers don't perform them.
"A major vulnerability for consumers of BNPL products is that while few providers assess affordability through credit checks thanks to a regulatory loophole, those same providers are happy to milk steep late fees and then sell on the debt when overloaded consumers cannot afford to make repayments," Mr Smyth said.
Some BNPL platforms like Afterpay pause accounts as soon as a repayment is missed, cutting off that consumer from making further purchases through Afterpay.
However, that same consumer could potentially go and rack up more debt with a different BNPL provider, depending on what checks that provider completes.
Mr Smyth noted because there is no external credit health assessment on most BNPL transactions, there's no independent aggregate picture of the overall financial health of BNPL consumers or any way of assessing their level of resilience or vulnerability to financial shock.
"The data we have collected shows this is an industry flying blind," he said.
"The real issue is that regulators have over-regulated responsible lending and reduced competition in credit for lower income customers.
"This removes affordable credit options, so the only option for many consumers is to take out multiple BNPL accounts, without adequately checking affordability.
"This is building up to be a train-wreck for vulnerable customers and the question for regulators is whether they will prevent substantial consumer detriment – or are they just going to intervene after the real harm is done?"
Sector faces growing calls for tighter regulation
It comes after a report by the Australian Securities and Investment Commission (ASIC) in November which found that the total amount of BNPL credit had doubled in 12 months, and that one in five consumers had missed repayments.
"Buy now pay later arrangements are clearly popular as a payment method," ASIC noted.
"While working for the majority of users, some consumers are suffering harm."
ASIC said there were regulatory changes coming that will impact the industry, with the design and distribution obligations coming into effect in October 2021.
Since ASIC's report, BNPL providers are now bound by the Australian Finance Industry Association (AFIA) industry Code of Practice.
Changes under the code include capping the number of late payments and fees customers can accrue, conducting suitability checks for new customers, and conducting ongoing customer assessments to ensure the product is suitable for them.
But consumer advocacy group Choice argues that "standards for responsible lending checks fall below those for other forms of credit" and that their self-regulation code of conduct isn't sufficient.
Related: Would credit regulation kill buy now, pay later platforms?
Consumer Action Law Centre Chief Executive Officer Gerard Brody said industry self-regulation often falls short.
"The Financial Services Royal Commission Final Report identified the limits of self-regulation including inadequate standards, lack of compliance, weak monitoring and enforcement and no consequences for breaches," Mr Brody said.
"Too often self-regulation is just a fig leaf – while there are some standards, unfortunately this code does not require every BNPL loan to be suitable and affordable for the individual customer."
Mr Brody argued that innovation in financial services is often focused on exploiting regulatory loopholes.
"Innovation that benefits the community should be able to comply with consumer protection laws to enhance people's financial wellbeing," Mr Brody said.
"The unregulated BNPL market has grown substantially in the last few years, including substantial growth during 2020.
"There is no doubt that this unrestrained growth poses potential harms to consumers and it needs to be brought within regulation to both protect consumers and ensure it is sustainable."
Mr Smyth said that with Australian regulations and responsible lending obligations already tight for mainstream credit products like credit cards, car loans and home loans, the people who could benefit the most from credit could be unintentionally locked out of the market by ruining their credit scores by misusing BNPL.
"Think about a 30-something tradie that needs a loan to buy a ute and some tools to start out on his own," he said.
"A damaged credit record could affect his life for years to come"
---
Image by kgbo on Wikimedia Commons