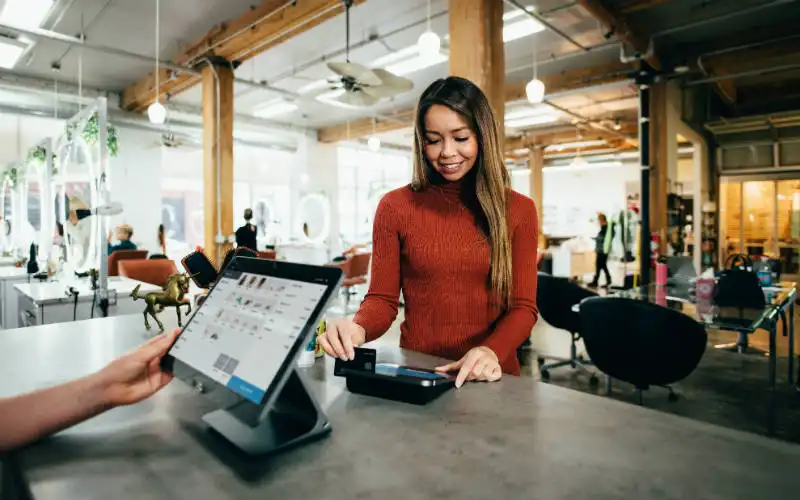 Photo by Blake Wisz on Unsplash
The number of active credit card accounts fell slightly in October, after a significant decrease in September.
That's according to the latest credit and card charge statistics from the Reserve Bank of Australia (RBA), which found the number of active credit card accounts fell by a small 0.07% from September to October.
That's still a decrease of more than 10,000 accounts, leaving the number of active credit cards at 14.75 million.
Over the 12 months to October 2019, the decrease in accounts is just under 8% - there were more than 16 million active accounts as at October 2018.
Much of this decrease was driven by September 2019's sharp decline, where the number of active accounts fell by 6.4% to 14.8 million over a single month.
The decline in credit card usage in Australia has been attributed to a range of factors, including:
Buy now, pay later services such as Afterpay have experienced significant rises in usage rates across Australia.
The Roy Morgan 'Digital Payment Solutions Currency Report' September 2019 found 1.95 million Australians used services like Afterpay or Zip in the previous 12 months - up more than 600,000 from the previous 12 months.
Over November, Afterpay recorded its highest ever monthly sales performance, with more than $1 billion in global sales - much of it propelled by the Black Friday sales event on 29 November.
While RBA credit card data for November will not be released until next month, Commonwealth Bank did report an 87% increase in retail expenditure using its branded credit cards.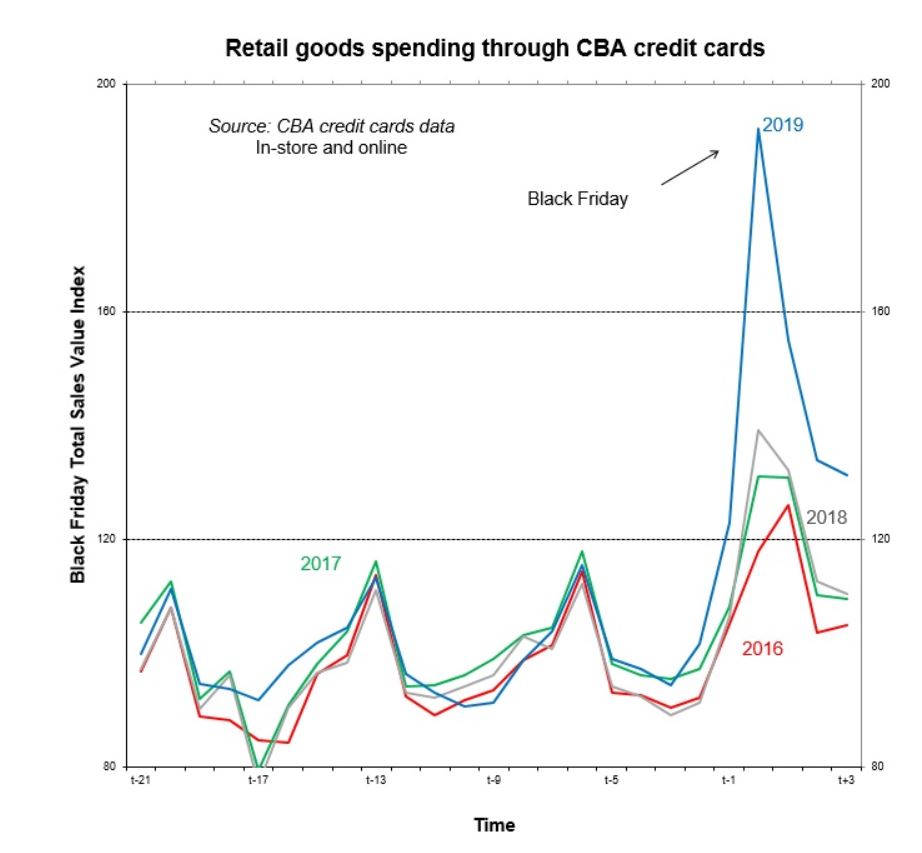 Source: Commonwealth Bank
Overall, the number of credit card purchases from September to October rose slightly by 0.16% - an extra 415,000. The number of purchases made compared to 12 months prior actually rose by 5.30%, indicating those who do still have credit cards are making more purchases with them.
The overall value of these purchases is more than $658 million as at October 2019, an increase of 2.41% year-on-year.
The death of the cheque?
Remember cheques? It seems a lot of people might have forgotten.
In 2002, the year the RBA first started recording payments data, the number of personal cheques drawn tallied nearly 14 million in February.
Now, October 2019's data shows just 1.3 million.
RBA Governor Philip Lowe, addressing the Australian Payments Network Summit on Tuesday, said we are seeing a shift away from cash and cheques as our electronic payments system continues to improve.
"Cheque use in Australia has been in sharp decline for some time," Governor Lowe said.
"Over the past year, the number of cheques written has fallen by another 19 per cent and the value of cheques written has fallen by more than 30 per cent, as the real estate industry has continued to shift to electronic property settlements."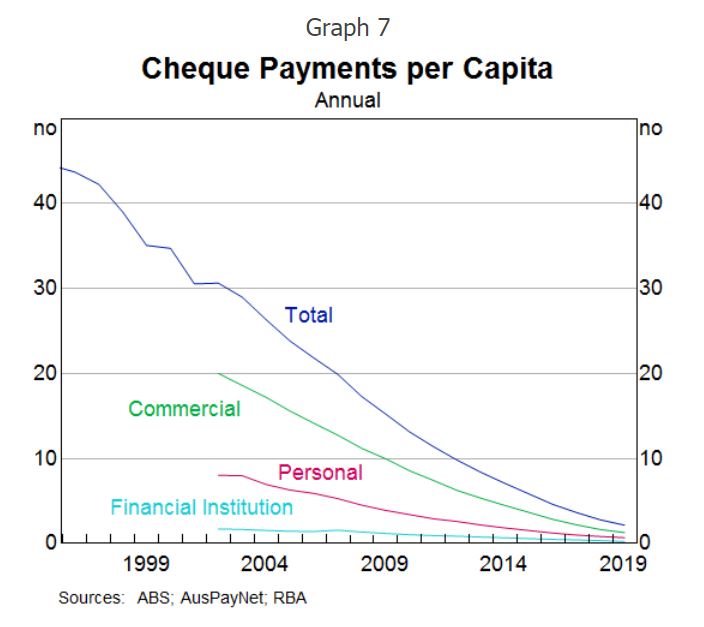 "At some point it will be appropriate to wind up the cheque system, and that point is getting closer. Before this happens, though, it is important that alternative payment methods are available for those who rely on cheques.
"Using the NPP infrastructure for new payment solutions is likely to help here."
---
Latest Articles