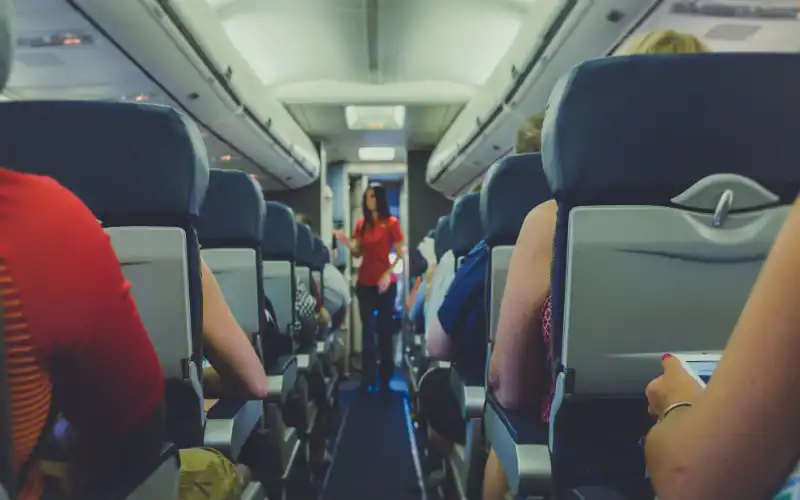 Photo by Soheb Zaidi on Unsplash
Searches for 'Qantas Points expiry' has surged recently, but one aviation expert says it "couldn't be easier" to keep your Qantas Frequent Flyer account current.
Virgin has been hogging the headlines recently, after going into voluntary administration last week.
This means the future of Australia's second biggest airline is up in the air, and although Virgin's own frequent flyer program, Virgin Velocity, is a separate business, those points could still be at risk of disappearing in a worst-case scenario.
Frequent flyer advice and luxury travel website The Champagne Mile (TCM) said it has seen "a significant growth in queries and web searches related to Qantas points expiry", as many customers are concerned about maintaining their points amidst the coronavirus crisis, which has made non-essential air travel all but impossible.
TCM Publisher Adele Eliseo said it had seen a surge in questions from readers and a massive uptick in searches on the topic in Google Trends.
"With non-essential air travel grounded right now, it's natural that many Qantas Frequent Flyer members are worried about their ability to maintain currency of Qantas points," Ms Eliseo said.
"However, the fact is, it's surprisingly easy to register some activity in your Qantas Frequent Flyer account."
According to Ms Eliseo, Qantas Frequent Flyer points expire after 18 months without any activity, such as earning and redeeming points
"We often see stories in the media about consumers who have inadvertently lost their Qantas points after a long term of inactivity," she said.
"But in reality, there are so many ways to earn or redeem points on the ground, so you can keep your points safe with very little effort.
"To protect your Qantas Frequent Flyer balance, you simply need to earn or burn 1 Qantas point within an 18 month period."
There are varying lengths of time that rewards programs have for their expiry dates. Some have none, while others can last for as long as 36 months.
Each of them will also have different criteria for how to keep points from expiring.
In the case of Qantas, you only have to earn 1 point during that 18 month period. As per its website:
Your Qantas Points will not expire as long as you earn or use Qantas Points (excluding family transfers or the conversion of points from Qantas Business Rewards) through your Frequent Flyer account at least once every 18 months.

This includes earning or using Qantas Points with our program partners. The time period starts from the date of your last activity (in the case of earning points on eligible flights, that is the date the flight was taken).
"If you're at risk of forfeiting Qantas points because you haven't registered any recent activity in your account, don't panic," Ms Eliseo said.
"Many points-earning activities won't cost you a cent, and you can literally earn points in your sleep."
Below are Ms Eliseo's top four tips for keeping your Qantas Frequent Flyer points safe and active during COVID-19 restrictions:
Download the Qantas Wellbeing App
"The app is free to download, and you can start earning Qantas Points for daily activity. This includes walking, cycling and even sleeping!"
According to the Wellbeing App website:
30 minutes of running can earn up to 12 points
Two hours of cycling can earn up to 19 points
45 minutes of swimming can earn up to 20 points
These are all exercises you can do during COVID-19.
Shop online via the Qantas Mall
"Right now, many of us prefer to shop online. You can earn points at Ebay, Pizza Hut and hundreds of other retailers when you make your purchase via the Qantas Mall."
This is different to using points to buy things via the Qantas store, which generally represents worse value for money than flights.
Make a purchase at Qantas wine
"When you shop at Qantas Wine, you'll earn points on each dollar spent. Plus, Qantas regularly offers up to 10,000 bonus points on some products."
Book a flight with your points
"While non-essential travel is off the cards right now, we can expect to see domestic travel open up in the short to medium term. So, now could be a good time to lock in a domestic flight redemption for later in the year," Ms Eliseo said.
"And while there's no guarantee that international travel will be back to normal anytime soon, you could choose to speculatively book an overseas trip for 2021.
"Right now, the Qantas website is showing international award bookings out to April 2021."
---
Latest Articles