It's no surprise that technology has evolved over the last decade, so much so that it's now possible to build a house faster, cheaper, and more sustainable than your traditionally-built home using a 3D printer.
With 3D printed houses and buildings now a reality in many parts of the world, Australia has begun to follow suit.
Even Scotty Cam's home on The Block 2022 will feature a 3D printed cabana fitted out with a bathroom, luxurious entertainment spaces, and even a bar!
In this article, you'll find out everything you need to know about 3D printing.
What are 3D printed houses and how are they made?
As unbelievable as it may sound, 3D printed houses are the future of residential and commercial construction.
But how do they work?
Using a technology known as contour crafting, a robotic arm extruder moves around on rails and prints the house layer by layer using a concrete-type material which hardens as it goes. The concrete is heated and squeezed out through a nozzle on the end of the robotic arm. Exactly like a normal 3D printer, except much larger!
Imagine if you were to squeeze some frosting on a cake in the shape of a circle and then continually do so layer after layer on top of each other. You would eventually get a 3D object - this is how a 3D printed house works.
Ahmed Mahil, co-founder and CEO of Luyten, an Australian 3D printing, building and construction company, said up to 30% of housing in Australia's outback, regional and remote areas will be built using 3D printing technology by the year 2030.
"What many people do not realise is that the 3D printing of homes and other buildings is already underway in Australia. In fact, we are building the first 3D indigenous housing project in the world in the Northern Territory," Mr Mahil said.
"Australia's red centre consists of some of the harshest weather on the globe.
"Our technology and proprietary Ultimatecrete is ideal for building houses in these types of challenging conditions."
For reference, Ultimatecrete is Luyten's highly robust and eco-friendly 3D printable concrete.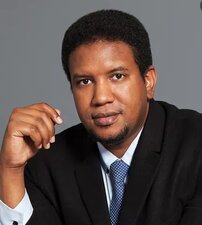 Luyten Co-founder and CEO Ahmed Mahil
To give you a better idea of the 3D house printing process, here's a handy step-by-step rundown.
1. Design a blueprint
Like with any new build, the first step is drawing up a blueprint of the 3D home on a modeling software program that defines its construction specifications e.g. dimensions, layouts, etc.
From there, the blueprint can be customised to suit the homeowner's taste.
2. Send the design to the 3D printer
Once approved, the blueprint is sent to the 3D printer. Once the printer has processed the digital file, prep work is done to ensure the project is ready to start. This includes loading the concrete mix into the printer, and setting up the rails around the building site for the robotic arm.
3. Begin printing
This is where the fun begins.
The printer will begin printing the home layer by layer.
In as little as 24-hours, 3D printers can print the foundation and walls for a small home at a fraction of the time and cost of a standard built home.
4. Additional construction
Unfortunately, a 3D printer can't do it all.
Additional construction and human labour such as plumbers, electricians, carpenters and the like will still need to be used to finish the project once the house has been printed and the rails have been removed.
How much do 3D printed houses cost?
Ever heard of the saying "how long is a piece of string?" (hint: it's a response to a question that cannot be answered precisely).
Just as it's quite impossible to put an exact figure on the cost of a typical house build, the same can be said for a 3D printed house.
However, according to Mr Mahil, a one-bedroom, one-bathroom 3D concrete printed house can be built in as little as 18 hours for approximately $7,000.
"Depending on factors such as how many extra trades are required and the percentage of the project being built using 3D concrete printing, the total cost for 3D house printing is approximately 30-70% cheaper than traditional homes," Mr Mahil told Savings.com.au.
What are the pros and cons of 3D printed houses?
Pros
Cost savings
As previously mentioned, the cost for 3D concrete printing can be reduced by 30-70% per square metre compared to a standard built home.
Fast completion time
3D printing a house is much faster than building a house the traditional way. While the actual time frame relies on the size of the project, construction can take as little as 24 hours for a small home.
"We are able to build a three-bedroom home in as little as three days. The process involves printing the structural elements in two days and assembling the components on day three," Mr Mahil said.
"Printed elements are ready to handle and be moved within only five hours of being printed."
Design capabilities
3D printing has the capability to design shapes that aren't possible, or are super expensive, with normal construction methods.
Sustainable
3D printing generates less waste than a standard construction project. This is because the house is built on-demand and only uses the required amount of material to build the structure - there are no off-cuts from cutting materials. However, if there were to be any leftover concrete, it can be recycled for future use.
"The 3D concrete printing revolutionary technology reduces 60% of construction waste, 70% of production time, and 80 percent of labour costs when comparing hands-on construction projects," Mr Mahil said.
"With these types of numbers, it is hard to dispute why more and more people, governments and businesses will choose 3D printed houses and buildings over traditional building methods."
Cons
Can't build the entire home
As previously mentioned, a 3D printer is only able to print the foundation and walls of a home. Thus, you will still need to hire your usual trades to come and finish off the build such as electricians, plumbers, glaziers, etc.
Removes the requirement of some trades
Tradies that focus on traditional woodwork to build frames (structure) for a traditional home are no longer needed as the 3D printer does the job.
Aesthetic
For some, the design/look of a 3D printed home may not be desirable given that the house will have a definitive layer appearance.
Having architects who know how to write for a computer
Architects need to be taught how to design houses with construction instructions that can be understood by a machine. While architects currently use a design software to produce a PDF version of construction instructions (which is read by a human), a 3D printer requires machine code.
How does a 3D printed home differ from a standard built home?
If you haven't guessed already, a 3D printed home won't have the usual bricks and wooden frame - instead, layered concrete.
"The main differences would be most centred around design possibilities, materials science, structural strength and quality, time, and cost of project completion," Mr Mahil told Savings.com.au said.
"The design possibility with 3D concrete printing is much more vast, with designs of complex shapes or curvatures being more easily built.
"3D printed homes can be completed in much faster timeframes as projects can be undertaken at all times of the day through reduced reliance on heavy machinery and tradies to build the walls."
It's important to note that one type of house build is not better than the other.
Savings.com.au's two cents
3D printed homes are on their way to revolutionising the building sector.
"It won't be long before you start to see the build of 3D printed homes in suburban areas around the country as well," Mr Mahil said.
"Why pay a builder $800,000 for a new home, when a 3D printed home only costs a fraction of this."
However, this doesn't mean brick and timber homes will be forced out of the equation. If the time ever comes to choose between a 3D printed home or a brick and beam home, weigh up the pros and cons of each to work out which option suits you best.
---
Advertisement
Buying a home or looking to refinance? The table below features home loans with some of the lowest interest rates on the market for owner occupiers.
Lender

---

Variable

More details

FEATURED

Online Exclusive

Up To $4K Cashback

Includes NOV RBA Rate Increase

loans.com.au – Variable Basic Cashback Home Loan (Principal and Interest) (LVR < 70%)

Immediate cashback upon settlement
$2000 for loans up to $700,000
$4000 for loans over $700,000

Variable

More details

FEATURED

Refinance Only

Apply In Minutes

Unloan – Variable Rate Home Loan – Refinance Only

No application or ongoing fees. Annual rate discount
Unlimited redraws & additional repayments. LVR <80%
A low-rate variable home loan from a 100% online lender. Backed by the Commonwealth Bank.

Variable

More details

FEATURED

Up – Up Home Variable (Principal & Interest) (LVR ≤ 90)

Up is 100% owned by Bendigo Bank.
Up to 50 offset accounts
New joiners get $10 by signing up to the app using code UPHOMESAVINGS. (T&Cs apply)
Immediate cashback upon settlement
$2000 for loans up to $700,000
$4000 for loans over $700,000
Important Information and Comparison Rate Warning
Image provided by Luyten
---
---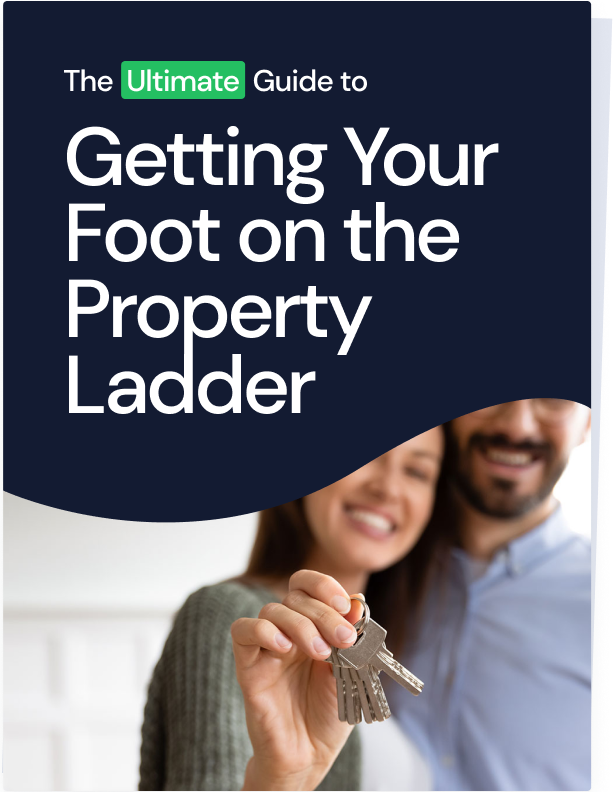 Ready, Set, Buy!

Learn everything you need to know about buying property – from choosing the right property and home loan, to the purchasing process, tips to save money and more!

With bonus Q&A sheet and Crossword!