No one should be forced out of their home, but it can be a necessary evil for all stakeholders (the former owners, the lender and the market) to move forward. The sale of a repossessed property allows the previous owner to repay their loan and move on, while on the flip side, the new buyer is potentially getting a house for below market value.
Home repossession is fuelled by mortgage stress and the inability to meet home loan repayments. Roy Morgan notes mortgage stress today is at less than half the level it was during the Global Financial Crisis in 2008 when it reached a high of 35.6% of mortgage-holders, yet nearly 600,000 Australians today remain at-risk of mortgage stress.
---
Buying a home or looking to refinance? The table below features home loans with some of the lowest interest rates on the market for owner occupiers.
Lender

---

Variable

More details

4.6 Star Customer Ratings

Includes Nov RBA Rate Increase

loans.com.au – Variable Home Loan (LVR < 90%)

Variable

More details

FEATURED

Unlimited Redraws

ubank – Neat Variable Home Loan (Principal and Interest) (LVR < 60%)

No annual fees – None!
Get fast pre-approval
Unlimited additional repayments free of charge
Redraw freely – Access your additional payments when you need them
Home loan specialists available today

Variable

More details

ANZ – Standard Variable Home Loan (Principal and Interest) (LVR < 80%)
Immediate cashback upon settlement
$2000 for loans up to $700,000
$4000 for loans over $700,000
Important Information and Comparison Rate Warning
---
What is mortgage repossession?
When a borrower falls behind on their home loan repayments, known as falling into arrears, the lender has certain rights to retrieve the money it's owed. The lender can issue a default notice which can give the borrower 30 days to catch up on the missed repayments or apply for a hardship variation. If no effective action is taken within the period specified by the lender in the notice, the lender will seek to recover the full outstanding loan amount owed. To do this, the lender will apply to the courts to have an eviction notice drawn against the borrower.
Once vacated, the property is offered for sale through traditional real estate channels. Any outstanding debts owed to the lender are deducted from the sale's proceeds. If there does happen to be any balance remaining, it is then forwarded to the borrower.
If there's a shortfall to the lender, the borrower remains liable and is required to reimburse the lender for everything owed under the contract - including interest, costs and fees. This is because mortgages in Australia generally give lenders full recourse against borrowers for losses incurred, unlike in the US where many mortgages are non-recourse, meaning lenders cannot go after a borrower's savings or assets to recover the debt.
So for example, if a borrower's property is repossessed and they owe $500,000, and the lender sells the house for $550,000 the lender is repaid $500,000 while the borrower receives the remaining $50,000.
However, if the house were to sell for $450,000 the borrower would still be liable for $50,000 so the lender can get its $500,000 back.
Repossession vs foreclosure: what's the difference?
Lenders generally expect that a percentage of all mortgages will fail, so mortgage repossession is considered to be a necessary protection. You might have heard of foreclosure being used interchangeably with repossession, but they're slightly different.
With a foreclosure, the lender goes through the legal process of getting the borrower off the property title and putting themselves on as the owner, whereas with repossession the lender just gets a court order to take over the property and sell it, but the owner remains on the title.
In Australia, lenders prefer to go through the repossession process as it's simply more efficient and cost-effective than pursuing foreclosure.
>Why buy a repossessed property?
Mortgage repossessions are generally properties that represent greater profit potential for investors and home buyers. They're often sold under market value, and for this reason usually have a greater profit margin when resold.
The ethical issue faced by many investors and home-buyers when faced with these opportunities is a personal dilemma. The simple fact is that the property will be put up for sale and is highly likely to be sold, but that house still used to belong to people who faced financial hardship. But it doesn't need to be such a hard decision, as buying a repossessed property can actually benefit each different party.
The borrower relies on the sale to repay the loan and move on, while the lender seeks to recover its funds. It's a process of the market that sometimes seems unfair for homeowners in financial difficulty, but the circumstances could be far worse if the property fails to be sold.
When these properties don't sell the impact on local values for all homeowners in the area and surrounding suburbs can mean lower values and greater pressure on equity. In addition, the costs to the borrower can escalate beyond the borrower's equity.
>Benefits and risks of buying a repossessed property
Benefits
There are a number of benefits to buying a repossessed property, including:
Repossessed properties can be purchased 10-15% below market value, depending on condition and location.

They can offer a lower entry point for first home-buyers.

They can provide a greater yield due to a lower purchase price.

They are generally offered as vacant possession.

Investors can claim depreciation on fittings, fixtures and the improvements.
Risks
As with most property purchases, buying a repossessed property is not without its risks. These include:
Overpayment - investors who fail to research local values can pay too much.

It's easy to overspend on repairs and renovations if you're not careful.

The property may be located in a stagnant or minimal capital growth area.
Tips on buying a repossessed property
There are a number of things you should know before buying a repossessed property, as the sale can be quite different from buying a regular property.
Use an agent
Repossessed properties can be a real mixed bag and as a result, finding one that's a good investment isn't always an easy task. Repossessed properties also tend to sell notoriously quickly, so keeping tabs on them can be difficult. Getting a local real estate agent to step you through the process, immediately inform you when there's one that meets your requirements, and helping you with the buying process is money well spent. They can also provide valuable insight into property values, rental demand and trends in the area.
Do your own research
As with any property purchase, doing your research is vitally important, but this is perhaps more so the case with repossessed properties. Regardless of whether you decide to use an agent or not, your own research is incredibly important to understand whether you're making a good investment.
Just because a property is a bargain, doesn't mean you should automatically buy it. Consider whether there is positive growth in the suburb, find out if there have been multiple repossessions locally and investigate what employment opportunities are like in the area.
Decide what you're going to do with the property
Don't go blindly into buying a property just because you can; you should have a clear idea of whether you're going to live in the property, rent it out or quickly flip it. This will allow you to build a clear budget prior to viewing or researching properties and should also prevent you from getting sentimentally attached to something that won't be suitable.
Have your finances ready
Lenders aren't typically in the business of being homeowners and consequently want repossessed properties sold as quickly as possible so they can have their funds returned. Every day the property isn't sold is lost money to them. As a result, the sale of a repossessed property often goes through extremely quickly, so it's vital you have your funds ready to go, should your offer be accepted.
Consider getting home loan pre-approval to help speed up the process.
Be prepared to repair
If a homeowner couldn't afford their mortgage repayments there's a good chance they couldn't afford the upkeep on their property either. Be prepared to foot a hefty bill for repairs for the house and upon viewing, inspect every nook and cranny to see what you're going to be liable for. You don't want repair costs to outweigh the lower price you pay for the property.
Be wary of restrictive conditions
Due to the rapid settlement, buyers typically don't have the option to negotiate conditions on the property's contract. As a result, normal conditions like a builder's guarantee or cooling-off period may be waived and changes to conditions may be void.
Consider hiring a solicitor to inspect the contract so you're aware of the conditions and can make an informed decision as to whether you should proceed.
Savings.com.au's two cents
Repossessed properties often present a great opportunity to break into the home loan market for a below market value price. However, it's important to note that they're not a regular purchase; they can be hard to find, the settlement is rapid and repairs are highly likely.
When faced with the ethical issue of buying someone's home they've been evicted from, remember that if you don't buy it, someone else will. Furthermore, the purchase allows for the former owners to move on, and settle their debt with their lender.
Image by Alex D'Alessio via Unsplash
---
---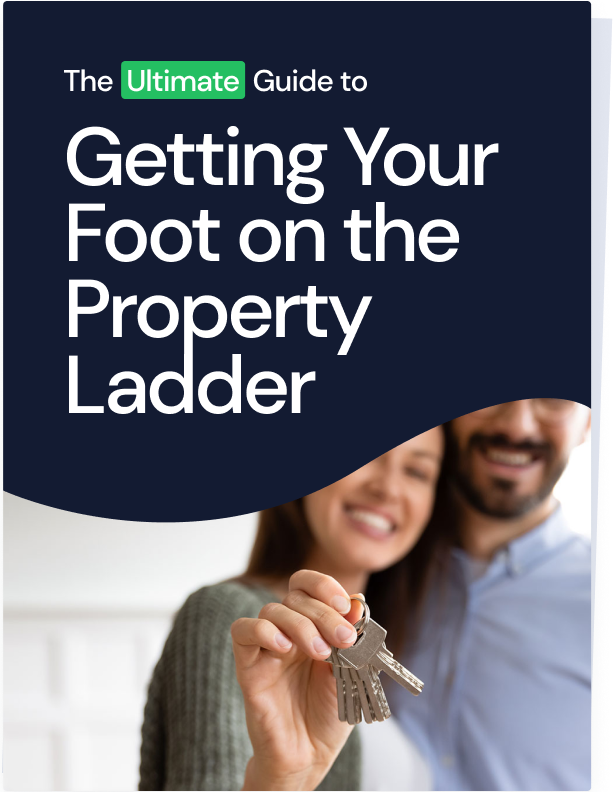 Ready, Set, Buy!

Learn everything you need to know about buying property – from choosing the right property and home loan, to the purchasing process, tips to save money and more!

With bonus Q&A sheet and Crossword!